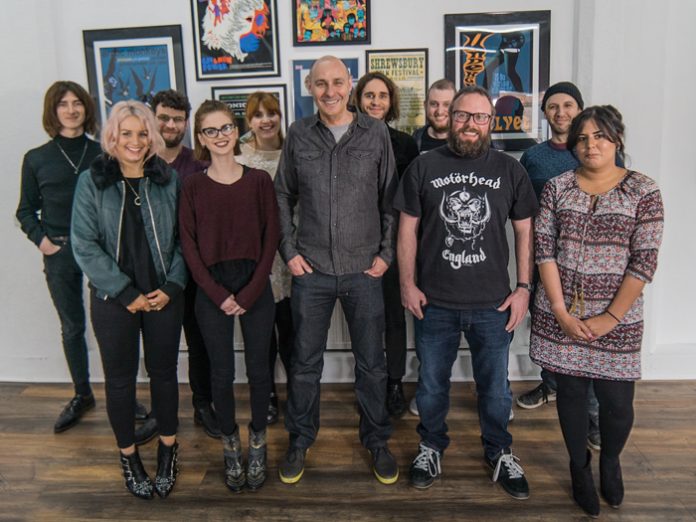 UK: Industry professionals, friends and family joined ticketing company Gigantic in Nottingham last week to celebrate a successful decade in business. The landmark anniversary was also marked by Gigantic becoming a finalist in two categories at the Nottingham Post Business Awards: 'Retail Business of the Year' and the 'International Trade Award'.
Gigantic founder, Mark Gasson said: "We exist and thrive within an extremely competitive marketplace. To continue to trade, grow and be an important player in this field 10 years on certainly warrants our position within the ticketing industry, especially as we continue to trade against big brand names.
"It was a delight to mark this achievement in our hometown alongside a mixture of clients, friends and family – all of whom have contributed towards our success."
Since its launch in 2007, Gigantic has established an expansive roster of loyal clients and customers, has seen its revenue more than treble, and now offers the third largest inventory amongst UK ticketing companies. Key clients include major event promoters Live Nation, Kilimanjaro and DHP Family, and offers a complete ticketing solution to festivals such as Tramlines.
Within the Nottingham region, Gigantic provides box office systems for DHP Family venues including Rock City and Rescue Rooms, and takes sole responsibility for citycard registrations at Splendour Festival. Gigantic is also the lead ticketing agent for Dinosaurs of China at Wollaton Hall, Southwell Folk Festival and Hockley Hustle.
Gigantic has also increased its office space by more than 500% to accommodate its growth, making its second office move to a two-storey purpose built space in Nottingham, and has developed a database of more than 500,000 subscribers.
Kate Hewitt of Tramlines and Outlines festivals, said: "Gigantic has taken care of our entire ticketing operation for Tramlines, Outlines and our live events company for the past few years, providing a service which is perfect for us: fast, reliable and always available with useful advice and tips when we need them."