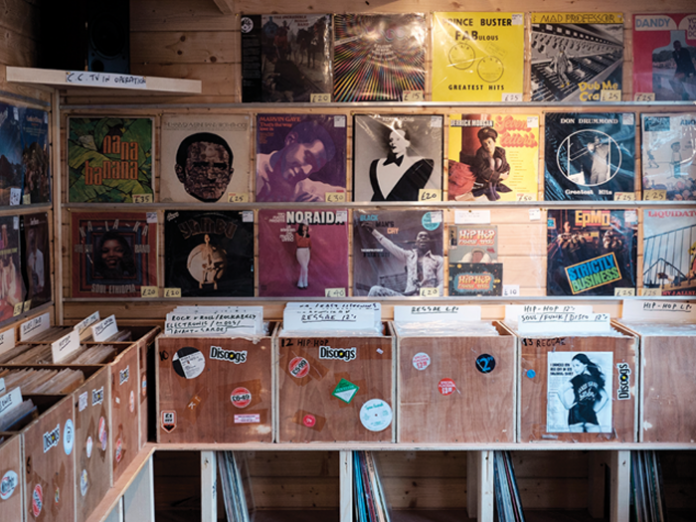 UK: From September 23 – 24, The Vinyl Festival will make its debut at The Printworks in London, providing a weekend-long immersive vinyl experience.
Consolidating all aspects of vinyl culture under one huge roof, festival-goers can dig through thousands of crates of vinyl on sale from 100 stalls of the UK's most exciting independent labels and record traders, plus a further 48 stands showcasing the newest developments in audio technology, hardware and vinyl care. There will also be Vinyl Valuation area, where collectors can have their records evaluated by a team of experts. A selection of street food and fully stocked bars serving craft beer will provide refreshments throughout the day.
Offering further entertainment, leading industry figureheads will be providing the soundtrack to the weekend, spinning their own cherished vinyl, as well as speaking about their experiences and passions with the physical format in conversation on the couch.
BBC 6 Music's DJ and Fun Lovin' Criminals frontman Huey Morgan will talk on his experience of vinyl culture growing up in New York. Charlatans lead singer, vinyl author and record label boss Tim Burgess will present some of his published work on the subject, BBC Radio 6 Music presenter Steve Lamacq will give his insight from years of experience working as a radio host, and Virgin Radio's Breakfast Show host Edith Bowman will speak on her specialist subject of movie soundtracking.
Hosting the Vinyl Forum will be self-confessed audiophile Colleen Cosmo Murphy, and as well as hosting Colleen will be presenting her Classic Album Sundays sessions.
Long Live Vinyl Founder and Editor-at-Large, Ian Peel, said: "The Vinyl Festival celebrates the very best of the format we all love, and is exactly what our readers have been crying out for. We're incredibly proud to bring you everything from a massive record fair to some of the UK's finest indie labels and some top headline DJ performances, all under one roof. We couldn't be more excited to see this dream become a reality."
The Vinyl Festival is working alongside charity partner Music For All – dedicated to providing access to musical instruments to people from all walks of life.