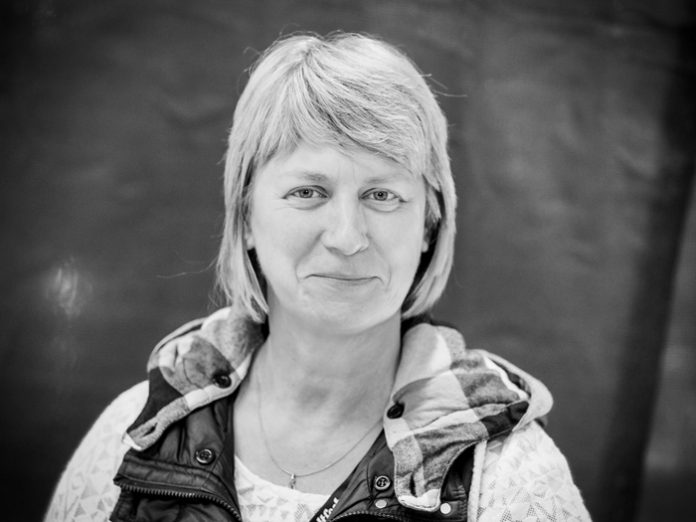 Caroline Maclennan is the director of the Hebridean Celtic Festival, one of the most renowned Celtic festivals in Europe. Maclennan remains its only full-time employee, with the event being run largely by volunteers. She is the first point of contact for the festival, with responsibility for artistic programming, fundraising and sponsorship, as well as marketing and administration.
Living on an island has its challenges and rewards on a daily basis. So, organising a major international event in what many would consider a remote part of the world certainly means there are obstacles to overcome. But there are many benefits for those who make the effort.
In July, the Hebridean Celtic Festival (HebCelt) will be held for the 22nd time in Stornoway in the island of Lewis. On the face of it, staging a major music festival 40 miles off the west coast of Scotland on Europe's Atlantic edge is a logistical test some may view as insurmountable.
It is a costly undertaking as almost all materials and equipment have to be sourced and delivered from off-island. Our marquee structures are driven hundreds of miles from the Birmingham area before completing their journey on a two-and-a-half-hour ferry trip. Similarly, staging, sound, lighting and other miscellaneous equipment has to be taken in from around mainland Scotland and further afield.
While part of the cost is on occasion offset nowadays, as other events have grown up around HebCelt and some of the equipment is re-used on the west coast, it is still expensive. And of course, being on an island means we are exposed to more weather-related issues than elsewhere. Throw in a delayed ferry, a re-scheduled flight or a missing instrument and our hearts beat faster than usual.
And the infrastructure is just part of it. Attracting artists – and an audience – to a peripheral part of the UK is a constant struggle. It takes an enormous commitment from them to travel so far when there are so many other events to entice them during the summer, knowing there will be increased costs and perhaps a knock-on effect of additional time travelling.
Having said all that, it works. Thanks largely to our amazingly talented, resourceful, resilient and dedicated crew – mostly composed of volunteers – who come together year in, year out. HebCelt has never not happened and its off-the-beaten-track location has become more of an asset rather than a challenge.
This niche event has grown from humble beginnings with a mostly local audience of about 1,000 to an annual gathering attracting over 15,000 people through its four day run – double the population of the host town.
We've hosted some amazing artists including Van Morrison, Runrig, The Proclaimers, Levellers, Julie Fowlis, KT Tunstall and Big Country and this year we welcome headliners The Waterboys, Imelda May and Dougie Maclean.
More than half our audience comes from off island, and not just from other parts of Scotland but across the UK, Europe, Canada, the US, Australia and New Zealand. Many of them have grown up with us and return year on year – 70% of our audience are returners and a further 17% come on recommendation, which shows the high regard the event is held in by our loyal following.
Their commitment is rewarded with a unique experience. The festival is set in a stunning location in the grounds of Lews Castle and, like the Hebrides generally, is renowned for its welcoming and friendly atmosphere. Here you will find household name acts and new, emerging talent; the best traditional music with the emphasis on Gaelic in the heartland of the language and a carnival atmosphere that spills from the festival arena into the streets and pubs of Stornoway and beyond.
It is all-embracing for four days. Shop windows are given over to festival displays; singers, dancers, pipe bands and circus acts entertain in the streets; a full programme of concerts is staged in the local arts centre; locals and visitors drop in to free gigs in the church hall and impromptu sessions strike up in bars, campsites, the festival shop and on the ferry taking musicians and festival-goers across the Minch.
The party keeps going miles from the main focal points, reaching into smaller outlying areas as festival artists take their shows to community venues.
It is a perfect fit for its location, in the sense that being centred in the castle grounds provides a natural focal point. You can't miss it and we are lucky to have that presence that other events lack.
Being in a smaller community also means everyone feels part of the occasion and has a sense of ownership and pride in the event. Help and support is never far away, whether it's having goods and even structures supplied free by local businesses, or having the ability to call a friend – or a friend of a friend – to get a pot of paint after hours, which you wouldn't necessarily get in a big city location.
The community are with us and will support us as much as they can. We are very lucky in that regard and I always appreciate the feedback I get from local people. Even those who don't attend the festival praise us for all we do. They totally get it and unless you are here you wouldn't.
We are aware that the appeal of the festival is wider than the music. It's the people, the sense of place and the community spirit that makes it all work. It celebrates its roots, traditions and language and puts emphasis on promoting and encouraging emerging talent.
Gaelic is given a prominence unseen elsewhere to reflect its everyday use amongst locals, while a dedicated team also makes sure it is seen and heard in the festival arena where visitors are encouraged to learn a few words of the native tongue.
The Outer Hebrides is also an amazing place to visit and many choose to make HebCelt part of a trip that could include island hopping across the spectacular archipelago.
Lewis, at the northern tip of the island chain, offers a variety of attractions from the mysterious standing stones at Callanish, an imposing megalithic monument that provided inspiration for the Oscar-winning Disney film Brave, to some of Europe's best and most reliable surf which crashes onto largely deserted beaches, and the only legal distillery in the islands at Abhainn Dearg (Red River).
Neighbouring Harris, home of the world-famous Harris Tweed, has some of the country's best beaches, including Luskentyre, and a recently opened distillery which produces the rapidly growing Isle of Harris gin.
Further down the island chain anglers are attracted to the countless lochs in the Uists, golfers to the 'Holy Grail' Old Tom Morris course at Askernish in South Uist and historians and movie buffs to Eriskay where Bonnie Prince Charlie landed at the start of the 1745 Jacobite Rising and where the SS Politician ran aground in 1941, inspiring the film Whisky Galore.
In many cases, HebCelt is the catalyst for that Hebridean holiday and festival week is regarded by island businesses as the busiest outside the festive season. An independent visitor survey and economic impact report last year showed it generated more than £2.2 million for the islands' economy and helped safeguard 40 tourism-related jobs.
It is now an important and integral part of island life. Yes, it will continue to be a challenge to sustain and develop HebCelt, but the rewards are too good not to.