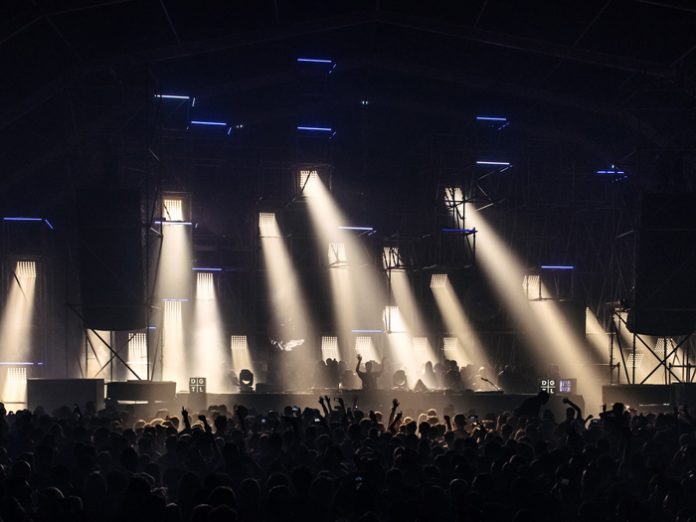 UK: The team behind the internationally acclaimed Greener Festival Award have launched the Greener Event Award, as part of an expansion of services to the broader events industry, conferences, venues and sport. The first of its kind, the award involves independent site assessment, verification and certification of environmental actions at events and venues. Participants in the awards receive tailored recommendations to make improvements year on year.
Since 2007, A Greener Festival have assessed over 400 festivals across five continents, which in 2017 includes Glastonbury Festival (UK), Roskilde Festival (DK), Bayou Boogaloo (USA), Primavera Sound (ES) and We Love Green (FR). Sixty five AGF assessors from environmental and event management backgrounds have been trained since the Awards relaunch in 2015. This wealth of experience is now being brought to the wider events industry to help reduce the environmental impact and increase the benefits and potential of improved sustainability in the live sector.
"There are very tangible opportunities for events and venues to save resources and money through actions that benefit the environment," said Claire O'Neill, Co-Founder of A Greener Festival. There is an expressed interest and now overwhelming response that events want to find and act on these opportunities and share best practice. That is where we can help."
The first Greener Event Award assessment took place last week in Utrecht, Netherlands, at the Spring Performing Arts Festival, a city based festival which takes place over 10 days across 11 venues. This is a part of a suite of events to be assessed following partnership between the City of Utrecht, A Greener Festival and Green Events Netherlands, designed to help the city to achieve their sustainability targets.
The expansion of the Award has received a welcoming reception from event organisers, with 10 events already signed up to be assessed including Confex & Event Production Show (UK), Doolin Festival (IE), Wildscreen (UK), the Moscow Flower Show (RS), Festival & Outdoor Events Show (UK), Eurosonic Noordeslag (NL) and the Showmans' Show (UK).
Johnny Lance, of Lance Show & Publications explained that, "As the organiser of the Showman's Show we are delighted to be participating in the new Greener Event Award. It is an excellent opportunity to recognise and build on our existing sustainability policies. We are always looking at ways to improve on the environmental impact of our event, as well as find some potential cost savings along the way".
The Greener Event Award assessment is open to all kinds of events including conferences, trade fairs and expos, arena shows, theatre productions, sport events, ceremonies and multi-venue city events. It is also possible for Venues, City Parks and Arena's to participate in the award scheme, as applicants to The Greener Venue Award and Greener Arena Award. These event spaces can significantly influence the potential environmental performance of the events that they host.
The broader industry support the Awards expansion including UK Music, the Event Industry Forum, Production Services Association, Global Green USA, Powerful Thinking, Green Event Netherlands, Young Leadership Council and Green Operations Europe.
Anthony Barnes explained UK Music's motivation for supporting the award: "Festivals are a major part of the music economy and make a huge financial contribution, with UK Music's most recent figures showing they generated £418m in ticket sales alone in a year, with more than 3.7 million visitors. More generally, music events had a total attendance of 27.7 million in the space of 12 months, whether in stadiums, arenas or smaller grassroots venues. Clearly this is a big industry with a huge reach in terms of its audience.
"The music sector has long been keenly aware of its environmental responsibilities and the need for sustainability, often leading from the front and frequently using its sway to communicate the message to the concert-going public. UK Music applauds and supports A Greener Festival and The Greener Event Award for highlighting the good work that is being done – and making sure everyone puts a little more thought into the issues."