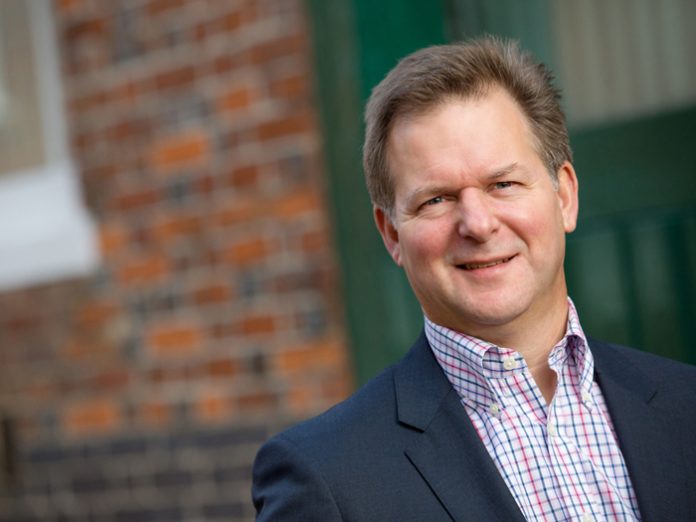 Piers Alington is the co-founder and Managing Director of Feedback Ferret, based in Buckinghamshire. The company was launched to answer the need for a comprehensive end-to-end solution for managing and making sense of open-ended customer feedback comments. Alington and his co-founder, Mark Spicer, developed a unique text analytics engine that consolidates and analyses multi-channel feedback, and provides results quickly and easily to the people who need it.
From the all-important music line-up and ticketing to payment systems, food, bars, Wi-Fi, security, queues, camping, toilet facilities and more, the list of considerations any festival organiser has to make is long. Note, we left the weather off this list.
But how do you know what can be improved to make next year's festival that much better? And how do you stay ahead of the competition to ensure your festival-goers stay loyal to your event, rather than move to a competitor's?
Many festival organisers will send out a post-event survey and ask customers to rate all the different aspects of the event. But rather than just find out that 60% thought the food was too expensive, that 25% rated the toilet facilities 'poor', or that the 95% of festival-goers thought the camping facilities were 'good', wouldn't it be so much better if you could delve deeper and find out exactly what aspects of their experience customers really liked about your festival and what might put them off coming back again? Does expensive food really put your customers off re-booking next year?
And wouldn't the icing on the cake be to find all this out – as well as hear what is being said on social media – in real time, while the festival is in full swing, rather than after the event when nothing can be done to rectify any seriously negative feedback?
This can all be done and is available today. High quality, insightful customer feedback can be gathered, analysed and reported on in real time thanks to text analytics. Our customer feedback solution, using text analytics, enables you to send short, open-ended feedback forms at any time, gather the feedback from any channel (SMS, social media, email, website), and see the results immediately.
You can then take action to resolve issues and contact unhappy festival-goers to win back their custom next year. Demonstrating you are listening and taking action on customer feedback is a powerful means of winning loyalty and advocacy.
Eight steps to using feedback to improve customer experience:
1. Make feedback forms accessible across every platform – SMS, email and website.
2. Allow your customers to say exactly what they want, when they want and using a method that they prefer to use. Make it easy for them to give feedback and if you give them the right opportunity, they will tell you everything that is important to them. We recommend using one-minute, open ended surveys asking them to rate their experience and then ask them why they gave that rating. Festival-goers have got more important things to do than fill out long, tedious tick box surveys.
3. Find out what's being said on social media and add it to the feedback mix.
4. Use text analytics to realise the power of the unstructured data. Feedback Ferret text analysis software quickly and accurately identifies all the topics your customers are talking about in their feedback. It filters vital feedback from chatter, automatically analyses all the unstructured text in every sentence in context and categorises them into topics tailored to your event. It also enables you to consolidate all feedback comments – and the analysis – across multiple channels and sources, providing a unifying function for customer insight in real time.
5. Implement Hot Alerts, an incredibly powerful tool for use by front-line staff when very negative feebdack has been given. The Ferret flags up 'Hot Alerts' in customer feedback and sends them to front-line staff via email or SMS, depending on your requirements, so they can troubleshoot issues before they escalate or sales opportunities are lost.
6. Access a Live Feeds Dashboard and see what topics are being talked about at any given time and drill down into the comments to see exactly what is being said.
7. Receive a full Post Event Report and see the key drivers of satisfaction and defection and engage with your customers to enhance loyalty.
8. Take action to address the negative sentiment topics and do more to promote the factors that lead to positive sentiment.
As one of Feedback Ferret's clients said: "Fundamentally we work on the basis that you can ask the customers as many structured questions as you like, but they will tell you what's most important to them in the verbatim comments. If you can't effectively analyse this then you are missing out on customer gold."
The Feedback Ferret solution has already been tried and tested in one of the UK's premier venues – the Formula One British Grand Prix at Silverstone Circuits. Visitors were invited to use their mobile phones to provide real-time feedback on the event via SMS and web feedback.
The real-time feedback channels were promoted throughout the circuit and in the event guide. In addition, all attendees were emailed after the event to give their feedback, with a simple feedback form capturing Net Promoter Score and their reasons for giving that score.
Using Feedback Ferret to collect, analyse and report on feedback from fans, Silverstone replaced its lengthy tick box customer surveys with a new, simple format, increasing response rates four-fold over previous years, helping to meet Silverstone's strategy of making it as easy as possible for fans to provide feedback via their preferred communications channel.
Sally Reynolds, Leisure Development Director at Silverstone Circuits, said: "We want to give every visitor the best possible experience when they come to Silverstone. We're keen to continue improving our service so that fans really get a day out to remember. Customer surveys have proved effective in getting answers to specific questions, but we wanted to extract maximum value from the verbatim comments that were coming in. Feedback Ferret is an incredibly powerful tool that allowed us to vastly increase the amount of feedback we collect and use it to further improve the customer experience. It allowed us to quantify the unquantifiable."
When you are looking for ways of getting ahead of the competition, consider using the latest text analytics technology to understand what your festival-goers are saying and take action to improve the experience, drive loyalty and ultimately improve your bottom line.