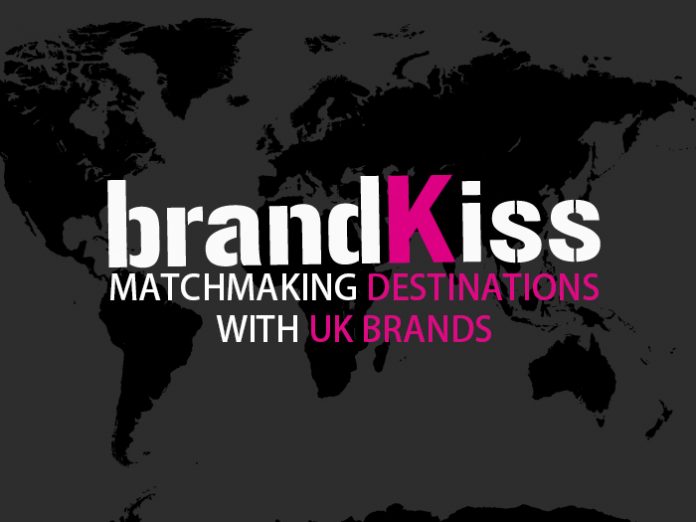 For the last seven years, the London-based affinity marketing agency Brandkiss has partnered tourist boards with renowned consumer brands for targeted, cross-promotional national campaigns.
Having executed hundreds of campaigns for high-profile brands in various international destinations, the company now hopes to take a foray into the realm of festival partnerships.
Insights spoke with Brandkiss' Marketing Director, Stuart Gordon, about what the business can offer the festival industry, its past and present clients, what kinds of campaigns work best, and more.
Festival Insights: Traditionally BrandKiss has worked predominantly with travel destinations and consumer brands. Why make the move into the festival market now?
Stuart Gordon: With our wealth of contacts in the tourism sector, we feel we can really capitalise on what we think is an underused means of promotion for the tourism industry. Festivals provide a number of exciting opportunities for tourism destinations such as activations and sponsorships, including data capture opportunities where the UK public can be fully immersed in a holiday destination in a festival environment.
There are so many festivals in the UK and abroad that appeal to a wide range of target audiences. These audiences are attractive to tourist destinations as they are targeting the same audience much of the time, so there is a natural synergy between these sectors. These tourism destinations are always looking for new, novel and engaging ways of hitting their target audience and we feel that festivals are ideally placed to provide this platform.
FI: I suppose some organisers might ask why they would use BrandKiss, instead of approaching brands themselves. What would be your response to that?
SG: We already have a huge number of tourism contacts to hand who we can approach and speak to about the possibility of working with a festival, which enables us to create a more efficient way of working between the two. By already having the content and contacts it makes the whole process easier when we are discussing new ideas with destinations, making sure festivals are the right direction to go in.
We have always been dedicated to making our clients' budgets more effective and ensuring they achieve the brand awareness they were looking for. By already understanding our clients and having a working background knowledge of tourism brands we ensure that our clients come back year after year wanting to work with us as we deliver the results they are looking for. They trust our recommendations due to the good relationships we have with them.
FI: What kinds of brands and travel destinations do you have a history of working with?
SG: We have created a strong portfolio of over 100 destinations and attractions worldwide and just a snapshot of them are: Bermuda Tourism Authority, St.Pete / Clearwater-Florida, Catalonia Tourist Board, German National Tourist Office, Croatian National Tourist Office, Washington DC Tourist Board, as well as Hertz Car Rental and PortAventura Themepark-Barcelona. Each year we build our relationships in the tourism industry by attending numerous travel trade shows, open events and evenings, and by holding new and existing client meetings to make sure that we are up to date with the industry's movements.
FI: How do you go about introducing festivals to your brands and help to ensure a long-lasting, auspicious relationship is forged between the two?
SG: As highlighted we already have strong relationships with tourism brands and we are spending a lot of time learning about the festival market, understanding what's out there so that we can discuss what's best for each individual tourism brand that we speak to. As this might not be a platform they have thought of before we know there will be many questions and it's important to make sure that we are confident and feel comfortable talking to them about why they should partner with a festival. We also need to make sure that we listen to tourist destinations and understand their objectives and messages as well as who their target audience is so that we can discuss the perfect bespoke festival options for them.
FI: What kinds of cross-marketing campaigns and festival activations do you consider to be the most effective?
SG: Sometimes it can just be a very simple idea that generates a really good ROI across a limited number of channels but that also reaches a large audience. Or it could be a campaign that hits lots of channels such as e-newsletters, in store POS, and social, and where data capture is also possible it really pushes brand awareness in the UK. It's also key to have the correct brand fit so that there is a clear relationship between the two.
I do like activations that create a real buzz around the destination that get people talking and engaging on social and through word of mouth. I think it's also important that any cross-marketing campaign or festival activation creates a memorable message so that visitors can go away having enjoyed an experience with that brand and will follow up through means of research of what they took part in, even if it's just a follow on social media channels.
FI: Is there anything else we should know about BrandKiss?
SG: We believe that we are an extension of our clients as we understand the respective destination's ethos, objectives, target audience and messages that they are trying to create in the UK. This enables us to think like them and create strong marketing campaigns for our clients and festivals are a great platform to do this.
We're happy to listen to any ideas you may have to promote your festival with a travel brand as we're dedicated to creating strong relationships and results in this sector. Our team have years of experience in the travel industry and in consumer marketing.
Feel free to contact our team anytime to see how we can help you find the sponsors and relationships you need to promote your festival. Of course we'd be happy to meet up for a coffee too.