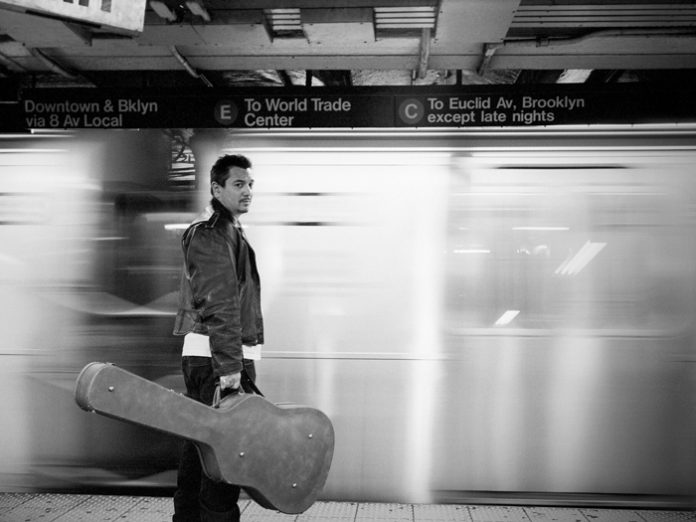 The first edition of The Vinyl Festival will occur from September 23 – 24 at London's most talked about new venue, The Printworks. Launched by the relatively new hobbyist magazine, Long Live Vinyl, the festival will treat aficionados of the format to a couple days of DJ sets, Q&A sessions, a crate-digging fair, a vinyl evaluation area, all manner of food & drink, and more.
Insights spoke with Sarah Lindsay, Long Live Vinyl's head of events, about how the festival will make the most of its industrial surroundings, what the reception to the festival concept has been like so far, and more.
Festival Insights: Could you tell us about the team behind The Vinyl Festival – how you came together and your collective reasons for launching the event?
Sarah Lindsay: Anthem Publishing has a portfolio of music-listening and music-making titles, including Long Live Vinyl, which we launched in late 2016 – so that's where it all started. My role as Anthem's head of events is to look at opportunities and create reader events across our portfolio. For example, Popmaster Live! with Ken Bruce was an 80s-only pop quiz for our Classic Pop readers. Although Long Live Vinyl is a relatively new magazine, myself and Anthem's CEO Jon Bickley felt that we needed to strike while the iron is hot – there has never been an event like this and we wanted to make sure we were the first. The aim is to create a solid, enticing format so The Vinyl Festival can evolve of its own accord – in turn helping to elevate the Long Live Vinyl brand through association with the festival.
FI: Vinyl has, of course, very much come back in vogue in the last few years. To what do you attribute this resurgence in popularity?
SL: That's true! There were 3.2 million records sold in the UK in 2016 – up 53% year on year. It was the ninth consecutive year of growth, so although some are reporting it as a sudden resurgence it has been steadily increasing quietly in the background over the past decade. True vinyl lovers will tell you the format never went away. In turn, over the last 10 years social media has massively increased its presence in all of our lives. In an age of personal digital media, where everything is essentially free and shareable, people are once again craving real experiences and tactile objects that have longevity. From the liner notes to that distinctive smell, vinyl is tactile and offers us a 'connection' – an individual ownership that cannot be made with a digital file.
You can have a million or more songs on your various devices, but it's not the same as physically collecting them – the whole buying and collecting experience is immersive, getting out there and feeling part of a real community rather than being just another order number online.
FI: The festival promises to house all aspects of vinyl culture under one roof, including Q&As and DJ sets from an all-star line-up and a huge crate-digging fair. What else can attendees expect throughout the festival's two days?
SL: Yes, I want to reclaim the high street in terms of music listening, whilst offering experiential opportunities. Audiophiles can expect to hear vinyl played through some of the best-quality turntables and speakers out there. Colleen 'Cosmo' Murphy, who hosts Classic Album Sundays, will be at The Vinyl Festival with a high-end setup. Meanwhile, as well as their DJ sets, our headliners – Huey Morgan, Steve Lamacq, Edith Bowman and Tim Burgess – will be giving us an insight into their vinyl collections and their all-consuming passion for the format. During our Q&A sessions, they'll also be giving intimate accounts of their lives on the road in bands, on the radio and at festivals. There'll be vinyl listening posts where you can check out the back catalogues of major artists and labels and the place of sleeve art in the vinyl resurgence will also be recognised through our special gallery – plus you can refresh yourself with the finest street food, craft beer and cocktails!
FI: Printworks is one of the capital's most popular new venues. How will you be making the most of its cavernous industrial spaces in terms of aesthetics and production?
SL: Its raw industrial space is what I loved the most about Printworks. I felt there was so much synergy between the venue and Anthem as magazine publishers – whilst we of course have embraced the digital world, our heritage lies in print. Printworks is imbued with the values shared by both print media and vinyl as tangible, authentic and tactile formats. Rather than hiding the post-industrial beauty of this iconic venue, we'll be celebrating and enhancing it with lighting – lots of lighting! The Live Lounge, which is where the DJ stage and bar will be hosted, will be kitted out with essential vinyl listening furniture – lots of comfortable Chesterfield sofas and armchairs!
FI: Hospitality is an increasingly vital revenue stream for festival organisers. Will The Vinyl Festival have VIP offerings, and if so, what will these involve?
SL: Absolutely! As well as the usual VIP perks, such as fast-track entry, a free cloakroom, front-row seats in the Vinyl Forum and a goodie bag (we love a goodie bag here at Anthem), VIPs will have exclusive access to the balcony, where they can get a bird's eye view of our DJs spinning their vinyl, plus more exclusive opportunities we are beavering away to bring to fruition.
FI: Even armed with a strong concept, new festival brands can have trouble gaining traction in their first year. Are there any novel approaches to marketing that you're taking in order to get the word out? How has the reaction been so far to the announcement of the festival?
SL: So far, the response to the festival has been so incredibly positive all round. We were confident that would be the case, but have been genuinely bowled over. Our PR company The Rest is Noise have helped make a huge impact with the launch. On the day we announced the Festival, we had a flurry of excited messages from people who had heard Jo Whiley giving us a mention on BBC Radio Two and wanted to find out more.
Of course, we can't ignore the power of the digital age, so there will be plenty of social media marketing as the Festival date approaches. However, we will be going 'old school', or what some consider old school, by running editorial and print advertising across our own music-listening and music-making titles, as well as some select other core titles. As we fill our record fair area with dealers from all over the UK, we'll be handing out postcards at key fairs all over the country. And we'll be looking to do some outside advertising in and around the venue a few weeks before the festival, too.