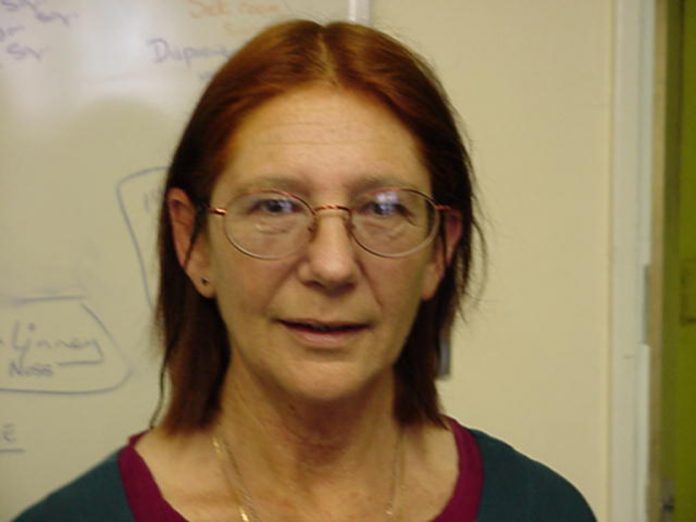 Penny Mellor has worked in the events sector for over 45 years, mainly concerned with the wellbeing of attendees and others at outdoor music events. This includes advising on, organising and managing welfare services and developing good practice guidance. Here she provides some advice on running an effective lost property service at a festival.
The idea of lost property may seem trivial and funny in an event context (or elsewhere), but if you have ever lost something crucial, you may think differently. It is sometimes a mystery how people lose things, but it is easy at outdoor events. Everything handed in might have great importance or significance to someone.
Losing your phone, car keys, house keys, money, ticket home, ID card, and / or driver's licence can cause great distress and practical difficulties. These become more severe towards the end of the event when you have to face the problem and do something, otherwise you will be really stuck. All events need an efficient lost property system to offer help.
Making provision for a lost property service should be incorporated into the management plan for any festival.
To plan the service, an organiser needs to consider the physical factors – where will it be located on site (somewhere accessible); what sort of accommodation (secure); the equipment needed (storage boxes, plastic bags, rubber gloves; wipes; stationery). Mobile phone chargers are useful for charging a found phone, to access information or receive a call and find out who the phone belongs to. We use forms to record missing and found items, so we can match if something comes in after it had been reported missing. A form for handed-in items is used to get a name and signature when it is collected.
Training for lost property staff is vital so they are not injured by dangerous items in bags, for example. Some unsafe / unsavoury items may need to be disposed of. Knives or other illegal weapons may need to be collected by the police or security and not kept in the found property. Rotting food is a health hazard and will need to be thrown away.
An identification matching procedure is needed to be sure that an item in the found property is what someone is looking for. This is particularly challenging with mobile phones – we had 25 at one festival, 20 of which were the identical model. Painstaking detective work may be required. A system is needed to classify property, as the way people describe things and the language they use may need interpreting. Men, for instance, call it a 'wallet', women call it a 'purse'. 'Jersey', 'pullover', 'sweater', 'jumper' are all the same thing!
The lost property service depends on people handing things in. The public at nearly all events I've worked at have been fantastic and very diligent at bringing things in. We regularly have purses with cash handed in, sometimes over £150. It's a regular occurrence to receive a bag complete with all of its original contents.
The lost property services over the years have had a wide range of items handed in, including medication, a false glass eye, a genuine judge's wig, a guitar belonging to one of the bands, not to mention food of all varieties and of course, a set of false teeth. It is sad to see much loved toys handed in at festival attended by children, but it is a special moment when they are reunited with their little friend.
Liaison with other services is important and security and stewards are usually very diligent at bringing things. Sometimes it's disappointing when other site workers are not as public-spirited.
Security in the pit regularly get lost property, but it may take time to reach the lost property team. We have had frantic people pulled over the stage barrier who know their coat, bag, or shoe came over after them, but then disappeared. It can work effectively and we once had a large sack of single shoes brought to us from the pit. It felt like a Cinderella story matching people up with their missing trainer! It is puzzling how people lose their shoes, but we often get a surge in enquiries after a particularly lively band when the audience were jumping up and down.
The up-side of doing lost property is the joy and relief people experience when reunited with a precious item they thought they had lost forever. It's the time that welfare team members have been kissed the most! People have offered to buy us drinks and boxes of chocolates. Sometimes, someone bursts into tears with relief when they get a vital item returned. Of course, it not us who deserve the thanks, but the very kind people who bring the items in, sometimes going out of their way. People generally want to do the right thing with items they find and it is important that the lost property place is easily accessible. We just enable something to go back to its rightful owner.
The downside is having to tell someone that their crucial things haven't been handed in and seeing their distress get worse. Welfare issues can arise when someone is unable to get home or to get in touch with their friends. The welfare team can support distressed people and seek ways to offer practical assistance.
It would help if people wrote down a few important phone numbers, kept in their pocket, in case something happens to their phone. Many people can't remember any phone numbers, so it is hard to make contact with anyone.
A couple of final considerations are to plan where remaining found property will go after the event and to have a public contact number or email address. Another is security, crime and theft reporting. The lost property service must liaise with security over the storage of items and have a system for checking a suspicious item. The police are usually interested in whether any items may have been involved in a crime.
Organisers could perhaps do more to encourage and enable people, including site crews, to hand in things found lying around, or to alert security to a suspicious item.
I hope that next time you lose anything at a festival or find something, you will be glad that there is a lost property service on site. You might even give them a little hug.