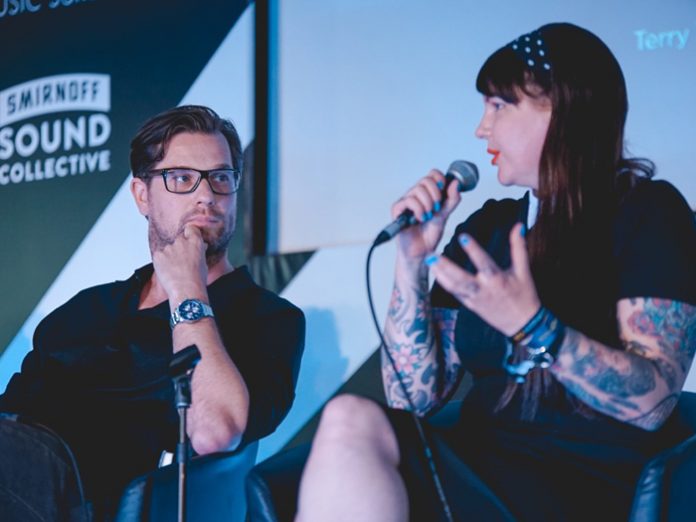 WORLDWIDE: The International Music Summit – a three-day educational platform focused on electronic music – celebrated its 10th anniversary this year and once again held discussions on some of the key issues facing the electronic music industry in 2017. Chief amongst these was the gender imbalance across studios and festival line-ups, and subsequently IMS and Smirnoff have joined forces to try and rectify the underrepresentation of female talent.
Together with the organisation shesaid.so, Smirnoff Sound Collective hosted a Diversity Debate on May 25 entitled 'Balancing the Ratio – How the Industry needs to address Gender Disparity in Electronic Music,' with Miss Kittin (Artist, France), Andreea Magdalina (shesaid.so, UK), Leila Fataar (Diageo, UK), Ralf Kollmann (Mobilee, Germany), Terry Weerasinghe (Beatport, Germany) and Mark Lawrence (AFEM, UK).
The panel was followed by a 'Diversity Roundtable' brunch at the Smirnoff Sound Collective IMS Beach Lounge. Over Smirnoff Bloody Marys, leading industry players across all electronic music business areas went deep into the issue to foster ideas and come up with solid steps of action that can work towards addressing the gender balance in dance music.
"At and with International Music Summit we were keen to get to the bottom of this deep-rooted disparity issue and develop a long term and ongoing plan to help balance the ratio," said Leila Fataar, Head of Culture & Entertainment at Diageo. "By connecting our Smirnoff Sound Collective platform with the IMS we have brought together some of the most forward-thinking people in the industry with a clear objective: finding solutions to gender disparity in electronic music.
"From ongoing conversations with key people from the industry, it is clear that there is not a one fix-all solution. Instead a variety important steps need to be taken – from grassroots to executive level, from single people to corporate companies, it will take the industry as a whole to sort this. Smirnoff is open to and will support breaking ideas and initiatives from DJs, companies, media, labels, individual players, managers, bookers and many other people involved in the scene to shape a plan together."
To that end, Smirnoff commits to fund breaking ideas for gender diversity to tackle this issue from multiple sides. In July, Smirnoff will announce the committee of the fund which will include representatives from IMS, AFEM and shesaid.so, plus details on how to apply.
IMS co-founder, Ben Turner, said: "We have put diversity at the heart of IMS and we are thrilled to work with Smirnoff on a strategy and action plan to support their ambitious pledge. The electronic music industry has been sidelining female talent for far too long but with Smirnoff's long term commitment, our think tank capabilities as well as our global industry network, we could enable a genuine, long-lasting change".