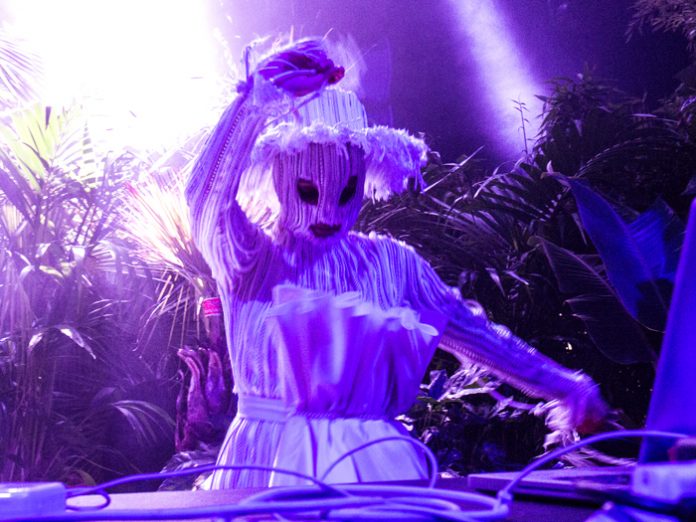 Sónar's flagship edition returned to Barcelona from June 14 – 17, boasting over 140 musical performances across nine stages in two distinct and idiosyncratic venues. Furthermore, Sonar +D – the component of the festival that explores the intersection between art and technology – hosted 157 activities and projects with more than 400 speakers and exhibitors present.
Whilst onsite, Insights spoke with Georgia Taglietti, Sónar's Head of Communications, about the festival's approaches to programming, its participation in the collaborative platform We Are Europe, the success of its international incarnations, and more.
Festival Insights: Let's start with the main event in Barcelona – with Anderson .Paak, DJ Shadow, Nicolas Jaar, Nosaj Thing + Daito Manabe, Arca & Jesse Kanda, Evian Christ, Forest Swords, De La Soul, and many more, Sónar 2017 has been another incredible edition for music. After last year did the programming team agree on any styles and scenes they'd like to see represented more at the festival?
Georgia Taglietti: Well yes, we discovered during the middle of the programming process that we'd had a lot of requests and offers from the global and local trap scenes. We struggled to find a place for those musicians on our pre-existing stages and so we created a new one, Sonar XS. The area did really well at drawing younger crowds – they went pretty wild.
FI: Do you think with such a vast global network, Sónar has a different approach to programming than most other festivals?
GT: Well we're not like the algorithmic type of festival; we're more arts and crafts. We still base a lot of our decisions on emails from friends, meetings with booking managers, travelling, and listening to the opinions of trusted influencers. Looking at numbers isn't enough; the world of music streaming is so bulimic that it's difficult to pick up on the right artists, so having people around whose opinions you can trust is good.
FI: What sorts of exciting technological advances did you explore at Sónar+D this year?
GT: +D was born as an organic extension of Sónar, and the important thing about it is that we demonstrate what you can do with technology for the sake of arts, creation and performance. This year the focuses have been on artificial intelligence and virtual reality, and it amounts to a multi-sensory experience. Beyond that, +D is complemented by a lot of tech-heavy live shows in the core programme, like Tommy Cash, Nosaj Thing + Daito Manabe, and Arca & Jesse Kanda.
FI: Do you foresee that virtual reality will be widely adopted by performers and the industry within the next few years?
GT: Within maybe two years you'll see VR become widespread in live performance. I know a lot of artists who will be powerfully transitioning into virtual and immersive reality very soon.
FI: Sónar launched its first editions in Hong Kong and Istanbul earlier this year. How did these editions differ from Sónar's many other international incarnations, and how did they go?
GT: We now have five international editions of Sónar: Bogotá, Buenos Aires, Reykjavík, Hong Kong, and Istanbul. Each of them integrates a Sonar +D element, but they differ in scope.
All five have great venues, from Harpa in Reykjavík to the Hong Kong Science Park and Zorlu PSM in Istanbul. The latter was our most successful edition of Sonar, period. Next year we'll be streaming the main stage there. Hong Kong is, of course, a completely different market, but we have an excellent partner there and they completely understand how we merge technology and music.
We've recently changed venue in Buenos Aires, and we're hoping it works well in 2018. Aside from the worldwide editions, our primary focus for 2018 will be the 25th anniversary of Sónar in Barcelona.
FI: As part of the collaborative platform We Are Europe, Sónar travelled to Elevate Festival in March along with Norwegian festival Insomnia to curate artists and panels. Who did you invite to Barcelona, and can you tell us more about the initiative?
GT: We have c/o Pop and Today's Art here. The collective comprises eight festivals working towards common ground for three years – we collaborate on sharing artistic proposals and conference content. It's an amazing thing because festival organisers, including us, are very self-centred. It's quite strange to work with others; it was a quest to find a common voice and tone and rhythm, but now we've achieved that we've been able to create some amazing content together.
It's such a competitive market, and it's made that way partly because of issues stemming from the music industry. We do have common ground with promoters and we want to remain friendly and associative, but we also have to differentiate ourselves. I do think there should be more collaborative work in breeding new talent in particular. I think we do good work on it, as do the Red Bull Music Academy, but you can always do more.
FI: Speaking of Red Bull Music Academy, 2017 marks the 13th consecutive year of Sónar's close relationship with them, who for another year will curate Barcelona's SonarDôme stage at Sónar by Day. Since you've worked together so extensively, would you consider the two brands virtually inextricable at this point?
GT: Well we've been working hand-in-hand for a long time, yes, and we're very lucky to have such similar musical tastes.
Usually you can find partners with whom you crossover in places, but with RBMA we almost always see eye to eye and cross paths all the time. It's an organic and logical association and I expect to do much more with them in the future. They're not the only guys in this community, however – for example we have Resident Advisor hosting a stage at Sónar by Night. These are the kind of collaborations that help artists grow, and we're always open to working with those kinds of forward-thinking brands.