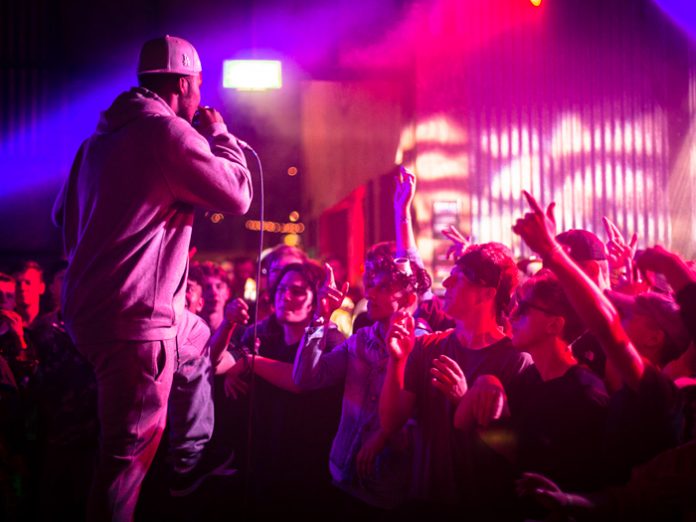 UK: Music and entertainment marketing agency FRUKT is returning to the UK festival field for the third consecutive year with the JägerHaus, its multi-award-winning activation in collaboration with Jägermeister.
The JägerHaus visited nine major music festivals from 2015 – 2016, and this year sees the activation visit Lovebox and Citadel festivals for the first time as well as returning to Kendal Calling and Bestival.
The 20m x 20m structure comprises seven unique spaces which include a 'host of curiosities', interactive games, and an intimate warehouse themed live music room – all connected via luminous tunnels.
FRUKT's creative, design and production teams have been working closely with Jägermeister to revitalise the activation and ensure it continues to evolve.
Music is at the heart of the JägerHaus with over 180 live acts and DJs having played on its stage since 2015. The JägerHaus has hosted artists such as Maribou State, Greg Wilson and Metronomy, alongside the likes of Rag 'n' Bone Man, Ratboy, Novelist, and S.P.Y.
The JägerHaus has been shortlisted for several prestigious industry awards and won both the 'Music Marketing' award at the 2015 Masters of Marketing Awards and 'Best Brand at a Festival or Public Event' at the 2016 Event Awards.
Managing Director, Jim Robinson, commented: "We can't wait to take the JägerHaus back on the road this summer. It's a very ambitious project that has seen every department in the agency play their part from Strategy and Planning to Design and Creative, Talent and Rights to Account Management. I'm incredibly proud of the FRUKT family for the huge team effort they continue to display."
Nicole Goodwin, Jägermeister's Marketing Director, commented: "Jägermeister is a complex and crafted drink that is synonymous with deep friendships and music. The JägerHaus is a music platform that expresses this perfectly. The reaction from crowds and artists has been fantastic and our partnership with FRUKT has proved very fruitful both strategically and creatively. We look forward to doing it all again in summer 2017."