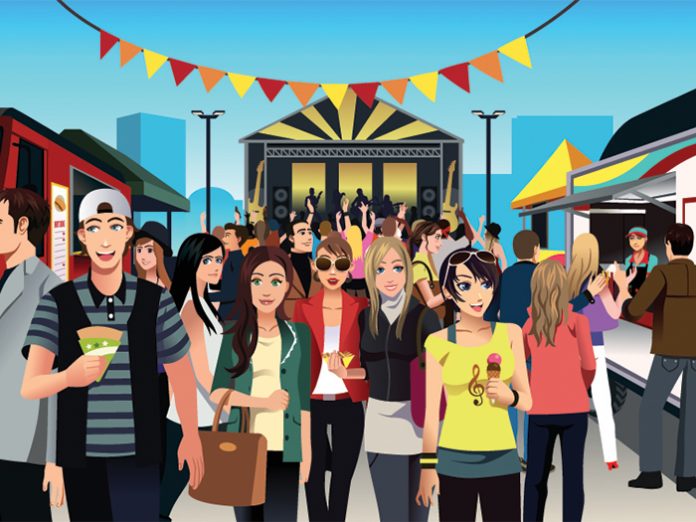 Festivals are in vogue as far as tourist boards are concerned.
"We are constantly looking for new ways to raise the profile of our destination to our target audience," said Venessa Alexander, Director of St. Pete / Clearwater in Florida. "With the massive popularity of festivals, targeting a hugely diverse consumer base, we are now actively targeting this sector to look at for innovative ways of bringing our destination to life."
For the last seven years BrandKiss has partnered tourist boards with renowned consumer brands for targeted, cross-promotional national campaigns. These campaigns have given us a huge list of close contacts in the tourism field who are always looking for new and innovative ways of profiling their brand. We feel that festival sponsorship is a great way to achieve this.
We have created a strong portfolio of over 100 destinations and attractions worldwide and just a snapshot of them are: Bermuda Tourism Authority, St. Pete / Clearwater-Florida, Catalonia Tourist Board, German National Tourist Office, Croatian National Tourist Office, Washington DC Tourist Board, as well as Hertz Car Rental and PortAventura World theme park-Barcelona. We can of course also speak to tourist boards on your behalf if you have anybody specific in mind.
As a festival organiser, if you are interested in this type of sponsorship we can look at activations and sponsorships, including data capture opportunities where the UK public can be fully immersed in a holiday destination in your festival environment.
Learn more about how we can find you fresh festival sponsors here.
We can talk to our contacts to fit your brief to the type of sponsor you are looking for. We can also provide you with ideas as to how these brands could be showcased at your festival whilst creating an engaging and memorable experience for your festival-goers.
BrandKiss can also partner your festival with a national UK consumer brand with similar audiences, through a targeted nationwide campaign. The brand would promote your festival through a competition mechanic collecting opt-in data whilst hosting coverage across a number of channels including: in-store POS, e-newsletters, web banners, landing pages with opt-in data, social media channels and so on.
We have an enviable list of brands in the UK that we speak to on a regular basis that could potentially promote your festivals. These include: STORM, ASOS, JOY, National Railcard, Boux Avenue, White Stuff, Surfdome, Whittard of Chelsea, Prezzybox, feelunique.com, Hush, Dorothy Perkins and many more from different target markets.
Learn more about how we can promote your festival with a UK brand here.
We are happy to speak to brands in the UK to promote your festival so if you would like to hear more and want us to discuss some options with you then please contact us.
To learn more about how we can help your festival partner up with some exciting travel brands get in touch with us for a quick chat or let's meet up for a coffee.
Contact Details:
Stuart Gordon
Marketing Director
Stuart@BrandKiss.co.uk
+ 44 (0) 207 871 2914