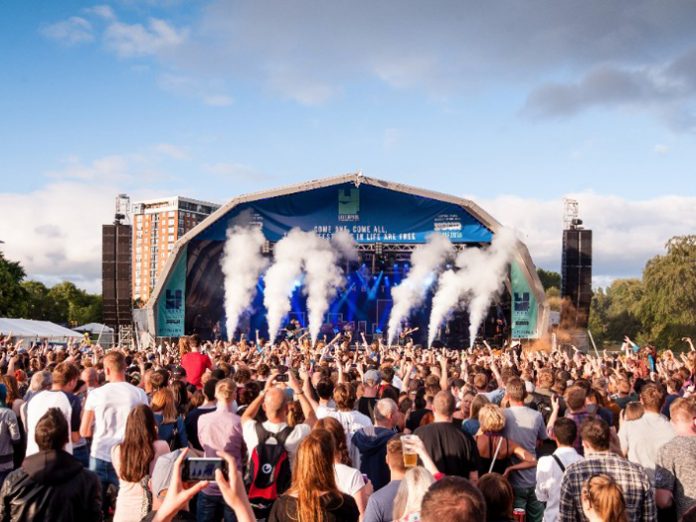 UK: Leading train operator London Midland is to be the headline partner of Liverpool International Music Festival's fifth outing, taking place from July 20 – 23. The partnership brings LIMF together with one of the rail industry's most notable supporters of arts and entertainment.
Last year the Liverpool International Music Festival attracted over 160,000 music lovers, cementing Liverpool's reputation as a tourist destination and establishing LIMF as one of the city's eminent voices via its an experimental but accessible programme.
For its fifth anniversary, LIMF will welcome acts such as Naughty Boy, Becky Hill, Fleur East and more to Sefton Park, whilst the LIMF Presents series will have veterans such as Trevor Nelson and Norman Jay MBE presenting specially curated shows at the Sefton Park Palm House.
London Midland's commercial director, Richard Brooks, said: "London Midland is proud to be associated with LIMF 2017. We have a strong track record of supporting the arts across our network from Liverpool to London and across the West Midlands. Music has a great ability to bring people together. We believe that by getting closer to the communities we serve we can learn more about what is important to our passengers and create simply better journeys for everyone. Liverpool is one of our most popular destinations and a UNESCO World City of Music. It's a perfect partnership."
Mayor of Liverpool, Joe Anderson, commented: "We are delighted London Midland has joined us this year to be our partner for this incredibly popular event. To have such a reputable private sector company keen to be involved in our music festival is a real coup, and it's great that they understand the value of free events and the boost they bring, not only to the local economy, but to the lives of residents and visitors. With London Midland's support we will reinforce our standing as a must-visit tourist destination and at the same time ensure Liverpool's global reputation for staging free outdoor and accessible events continues to grow."