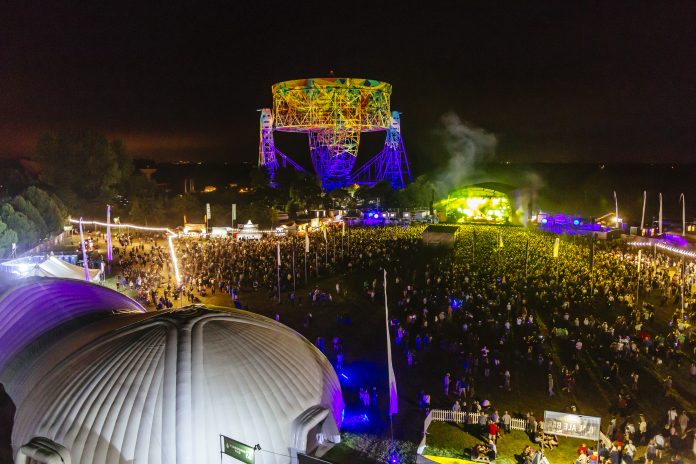 UK: Bluedot has partnered with the social video platform Twitch to live stream content from across the festival to the site's 10 million daily visitors from July 7 – 9.
The partnership kicks off at this year's bluedot festival, which sees artists alt-J, Orbital and Andrew Weatherall live streamed across the weekend. Twitch will handle production of both the in-house video and the live stream of key performances and content.
Since launching in 2011, Twitch has evolved its reputation as the world's leading social video platform and community for video game culture to now encompass an array of emerging content surfaced by its users. As a result, 10 million visitors gather each day to watch and talk about video games, music, the creative arts, themselves, and other beyond gaming topics with more than 2 million streamers.
Festival Director Ben Robinson said: "We're delighted to partner with Twitch for this year's event. Being able to reach out to a global audience that wouldn't normally be able to experience bluedot first hand, is really exciting!"
Jason Fletcher, Twitch's Director of Marketing, EMEA said: "Feedback from our community has continued to shape the content on our platform with music being an area our users have passionately embraced. Bluedot, with its unparalleled setting and eclectic line-ups, is expected to fuel that passion even more, especially since viewers in chat will be able to share positive vibes in real time."