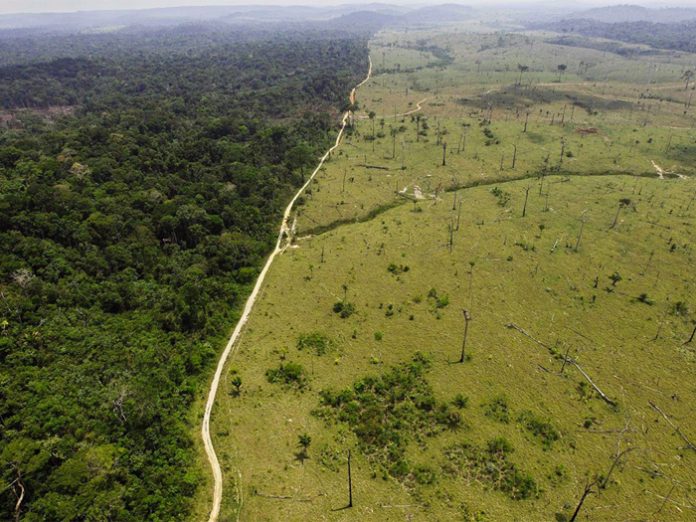 WORLDWIDE: Dance For One Meter (D41M) – an organisation dedicated to combatting rainforest deforestation through partnerships with festivals, nightclubs and events – has launched its global campaign. By simply attending a D41M partnered event, guests have the opportunity to save one square metre of rainforest when purchasing their tickets. By using Satellite and Google Earth technology, each guest can redeem and zoom into their coordinates on the Cuipo Foundation Rainforest Preserve in Brazil.
The Dance For One Meter (D41M) project was founded by Ricardo Porteus and Tom Murray. The pair met at Burning Man, and both saw the potential in uniting festival and party-goers to have a positive impact on rainforest protection.
More than one acre of rainforest is lost every second, more than 80,000 acres are lost every day, and 31 million acres (48,000 mi2) are lost every year. Massive deforestation brings with it dire consequences such as pollution, soil erosion, release of carbon dioxide into the atmosphere, and loss of biodiversity.
D41M has officially launched this summer with Hï Ibiza, the brand new club by Ushuaïa Entertainment. D41M will continue to roll out globally with new venues including New York's HRBR Project on Governors Island and many international festivals. Clubbers and promoters worldwide are invited to join now and help protect rainforests from devastation by 'Dancing For One Meter'.
Ricardo Porteus said: "The D41M project is rolling out globally, and so far everyone we have spoken to has agreed to join our initiative. It's such a humbling feeling to know that this is happening and it's happening on a large scale right now! The D41M initiative is growing, with Paul Oakenfold and Judge Jules now supporting us, with celebrity names in environmental protection and thought leadership to be announced soon."
Hï Ibiza owner, CEO & artistic director Yann Pissenem added: "I am very happy and proud to be part of such an important, amazing and worthwhile project. Deforestation is one of the biggest environmental issues facing the planet and to be able to partner with the D41M team is incredible. Being able to harness the power of clubbing in Ibiza and technology to make a difference on a global scale is an opportunity we had to be involved with."