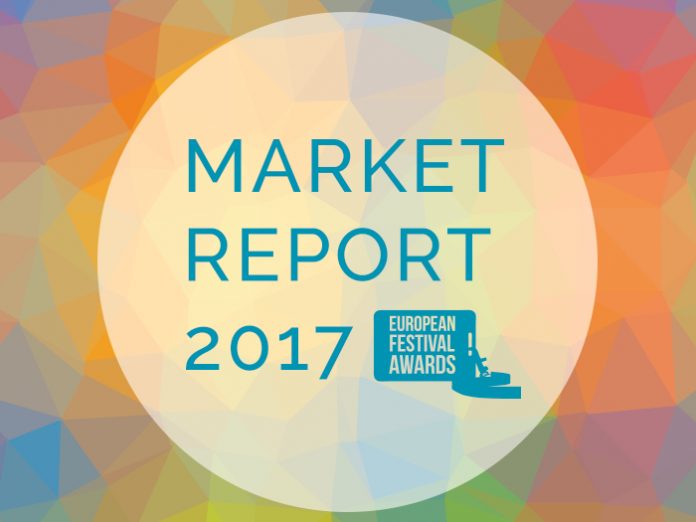 Festival Insights and the Festival Awards are proud to release the European Festival Market Report 2017, an in-depth examination of consumer demographics, preferences and behaviour based on research undertaken during October 2016. The insights contained within the Report were gleaned from a sample of 19,000 festival-goers who took part in the annual European Festival Census, an extension of the European Festival Awards' voting platform.
Areas covered in the document include attendees' opinions on ticket prices, what types of music they consume, their most prioritised amenities at festivals, and much more.
Download the full report here
To check out some excerpts, please see below.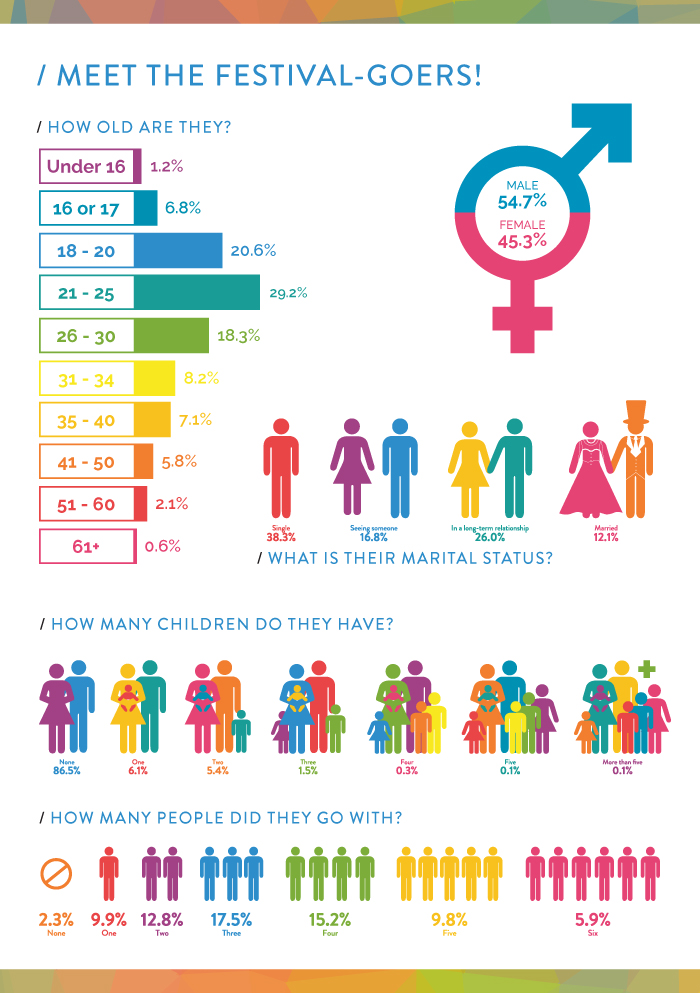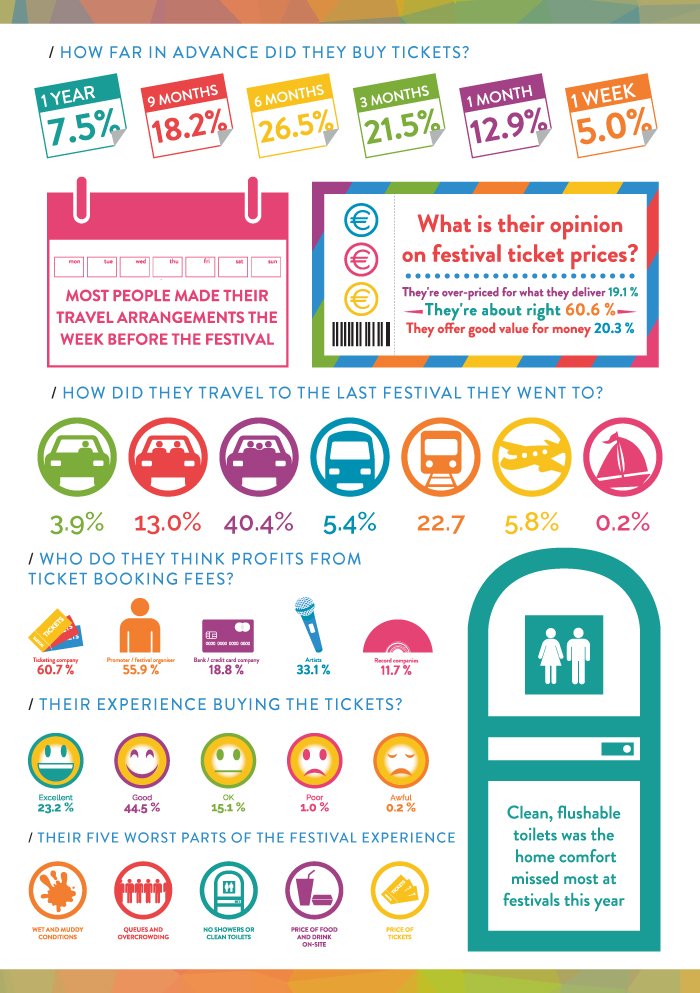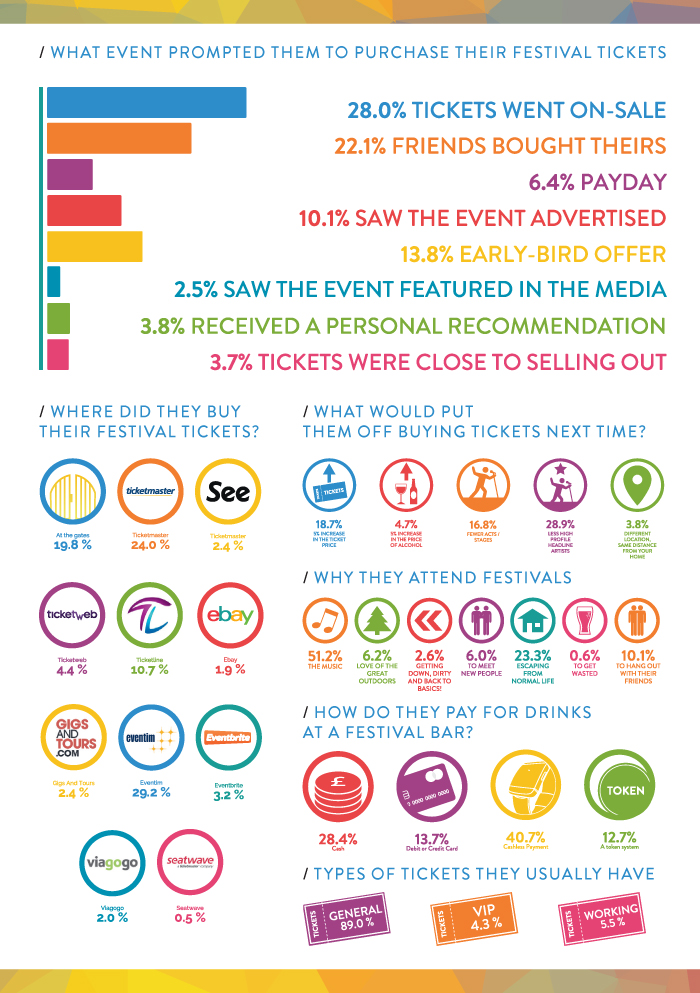 .