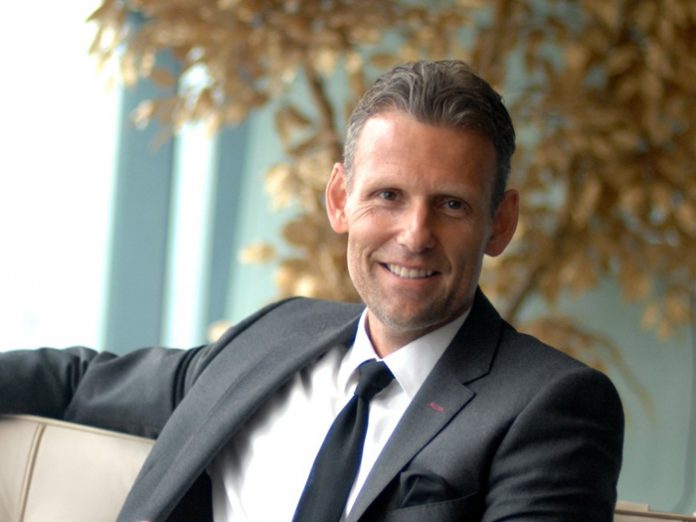 Mark Guirard is the Managing Director of Scaffold Tower, a UK-based manufacturer and supplier of bespoke scaffold towers for several UK festivals, music events and more. Here he provides details on the ins and outs of temporary structures for music events.
Summer is now in full swing and if there's one thing us Brits love it's a good music festival. As trusted suppliers to the industry, we can't go a week without being contacted for assistance in setting up for a new festival or other outdoor event.
Almost all of these events will require different kinds of temporary demountable structures (TSDs) to be set up. Whether it be staging, tents, towers or canopies, we are there behind the scenes getting our hands dirty and making sure everything is good to go for the big event.
When you hear the words 'temporary structures', you might think of a stage or a marquee, but at festivals across the world TSDs are used in any number of experimental ways – from dressing rooms, to first aid tents, to ticket offices and beyond. TSDs offer a chance for organisers to get creative, since their flexibility gives us the option to work from a blank canvas, if you will, and theme short-term events to bespoke requirements.
When it comes to setting up these structures for music festivals, health and safety is our main concern. While the building and construction of permanent structures has always been defined by strict codes of practice and standards, this line was a little less clear where temporary structures were involved. However, this recently changed with the introduction of the Construction, Design and Management Regulations (CDM) in 2015.
The CDM helped co-ordinate a set of industry-wide guidelines for stages and temporary event structures which festival organisers need to ensure are firmly put in place. As such, it is extremely important that during the planning stage, discussions take place between event organisers and suppliers about how the CDM will be followed. The event organisers also need to appoint a Principal Designer (PD) and Principal Contractor (PC) to manage the process and ensure regulatory measures are being properly met.
A lot can go wrong during a music festival and this includes the possibility of a structure collapsing and injuring the crowd. Over the years there have been several high-profile cases of this kind, including Pukkelpop Festival in Belgium in 2011 and the Indiana State Fair in the same year – both resulting in serious casualties.
To avoid such tragedies, our top priority is to minimise these risks. It is absolutely vital that event planning takes place as early as possible so that those involved can ensure that adequate resources are provided for health and safety requirements and for investing in experienced, trustworthy suppliers and contractors.
There are lots of other things suppliers and contractors have to bear in mind when setting up TSDs for a music festival. The wind load bearing weight of any structure and the dome has to be calculated correctly to ensure it can handle strong winds and adhere to industry guidelines.
Above all, good decision-making and precise weather-watching helps prevent disasters from happening. Therefore, festival organisers should request that their suppliers dedicate members of staff who will be in charge of monitoring the structure throughout the event to ensure it is doing its job properly and to keep an eye on the weather conditions, wind speeds and loading.
Whilst we have emphasised the importance of health and safety, it is of course imperative to have a contingency plan in place in the unlikely event of an emergency. Scaffold Tower are lucky enough to have never been involved in something of this nature, but we can't stress enough how essential it is that festival workers would know what to do in response to a crisis.
Whilst preparing, setting up, monitoring and dismantling a temporary structure for a music festival takes a lot of careful planning and grafting, there is a certain joy us suppliers get from seeing all our hard work pay off. I mean, not many people can brag about Rihanna dancing on one of their towers!