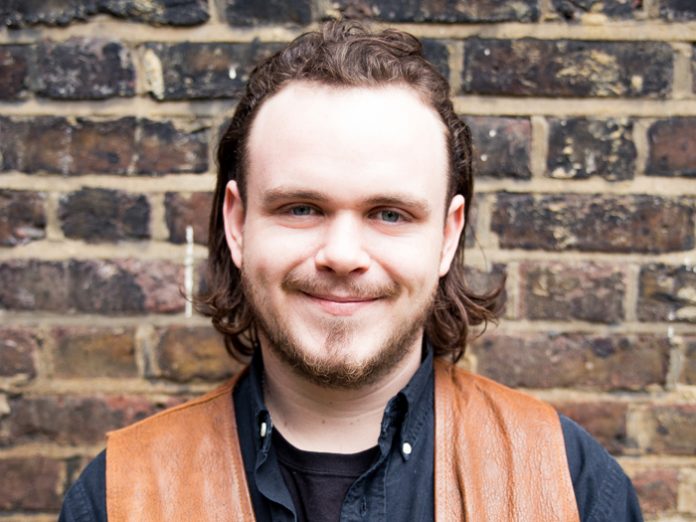 Niall Green founded the app development company Second Screen in 2014 out of his dissatisfaction with the disconnect between audiences and artists at live events. The platform's primacy of social interactivity over sales prospects has proven incredibly successful with festival-goers in particular, and as a consequence has won favour with high-profile clients such as The Isle of Wight Festival, Fusion Festival, and Boardmasters.
Insights was onsite at the latter festival to speak with Green about the benefits of working with Second Screen, the typical feature set of its apps, and more.
Festival Insights: So tell us about the feature set of the Boardmasters app.
Niall Green: Okay, so much of the functionality on the Boardmasters app is from our standard preset list. Included in our template is a news feed for people you want to follow during the event; a Discover section, where you can scroll through content from those you're not following; and Trending, which works like that of any other social platform. You can also buy tickets through the app and organisers can run pre-sales.
The line-up section is sorted by day and stage. Users can go in and favourite individual artists, creating their own personalised line-up. The app will let them know when acts are about to go on-stage and also notifies of any changes to the programme.
All of this works offline, so posts by verified users – such as the organisers – are stored locally within the phone. If there's an important announcement or something then it will be accessible regardless of whether they're connected to the Internet. Also stored locally are maps of the festival site, and since Boardmasters is so large we needed to create three.
For a lot of the key information we simply link to parts of the festival's website, where rules and FAQs are well established and there's no need to duplicate content. In addition to the FAQs though we do provide the ability for loyal fans and verified users to help newcomers in the form of advice or directions. Organisers can designate others as verified users, such as brands or official photographers. For example, Oxfam are verified here at Boardmasters.
Beyond that there's the photo and video element, where you can add text, hashtags, stickers and filters. I think we actually have more filters on here than Instagram at the moment, which I'm happy with. That might change soon though; it's a real arms race.
FI: What would you say are some of the key benefits to working with Second Screen instead of its competitors?
NG: Well when we were new to this we noticed that a lot of app developers were simply trying to create another sales channel, which no one wanted or needed.
We flipped the model on its head and created a social channel first and foremost. What we've succeeded in is enabling festival-goers to keep themselves entertained during the weekend. Once the social aspect has been implemented properly, that of course does open up interesting sales opportunities. When pre-sales go up, for instance, we have a database of past attendees who we can contact, and because they've signed themselves up we're well within our rights to do that. On the brand front – we can track whether festival-goers clicked on a link but didn't purchase anything. We can then target those post-event with offers related to the products they might have previously felt they couldn't afford. There are lots of brands out there that can't afford headline sponsorship deals but might want to do something more targeted and affordable like that.
We're also able to create our apps very quickly, in roughly two days. Our special relationship with Google and Apple means that we can then have them live in less than three days. As long as all the assets are delivered to us in the correct formats initially, then in theory you can be online in five days.
Finally we're in a great position to work closely with clients as we're a fully-fledged agency. As well as in-house developers and designers we also have a dedicated Client Liaison Officer who follows up on the finer details after a spec has been agreed upon.
FI: How much of each festival's app tends to be bespoke?
NG: It really depends. It's not something I push for in year one. In the first year it's about sitting down with the client and figuring out how to make it work for them. The standard template comes with no monetary commitment, so for both sides we think it's best to go with that in the first year and see how it works.
Some clients bring pages of ideas, and what I usually tell them is: 'This is brilliant, but you don't want to confuse everyone.' People loved Instagram so much in the beginning because it was so simple, fast and easy to use.
Bespoke features are also dependent on budget. However if someone comes to us with an idea for a feature and we feel that other clients of ours will benefit then we'll pay for half of the development costs. If that person wants to retain exclusivity on the idea then they can pay us to develop it. Next year at Boardmasters we'll see some interesting developments. The next big bespoke thing for us will be native ticketing for Love Supreme 2018.
Lots of festivals don't necessarily want bespoke features though. We have maybe 36 functions within the app already and that covers a lot of bases. It's more important for us to have the right template and refine those core features. The ones already in the app have been rigorously tested for years. What people tend not to understand about coding is that one comma out of place can make the entire system crumble.