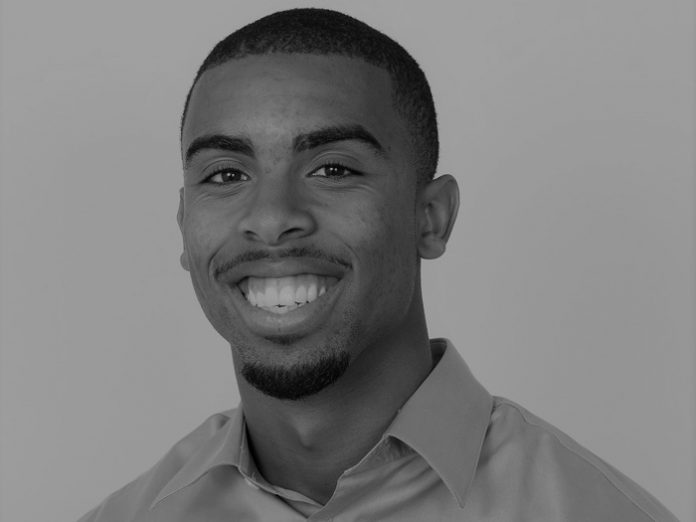 Jimmy Woodard is a Business Development Manager at 360 Designs, a leading virtual reality company with expertise in live production and advanced custom cameras. He also has a partnership in place with an award-winning mixed reality company called AfterNow.
Festival industry, take notice. Apple is set to unleash a mobile AR tsunami in September, and you can either ride the waves or get crushed by them.
At first, I thought VR would be the industry that took the festival world by storm. But with clunky headsets, low resolution, high price tags, minimal content, and ultimately low consumer adoption, we're still at least 2 – 3 years out before the VR 'hero device' comes along.
However, that's not the case at all for AR, and more specifically Apple's ARKit.
ARKit has a low barrier-of-entry because it can be built into existing iPhones. And if you haven't seen some of the early projects that developers have been making for ARKit, they are downright magical.
With that in mind, there are three ways the festival industry can (and should) take advantage of mobile AR:
Marketing
On-site Magic
Monetisation
Let's dive in, shall we?
Marketing
As with any marketing, the goal is to entice people to spend their hard-earned money on your event. AR could be your missing ingredient.
Create a portal that allows people to experience last year's festival. Pretty much every festival has a recap video. But what if you could create a digital time machine that lets people literally step into the festival they missed last year? Here's an example that just might blow your mind.
Scavenger hunt in the host city. Let's take Voodoo for example. For all Kendrick Lamar fans that live in New Orleans, alert them via email and social media that they should download the Voodoo app for a chance to meet Kendrick backstage at the upcoming festival. Similar to Pokemon Go, take them on a hunt across town for clues in restaurants, parks, and other public places that unlock a secret code. Have them enter the code on the top of your ticketing page, and one lucky person wins the grand prize. Everyone else? C3 wins because they all end up one step away from buying a ticket.
On-site Magic
Now that you've marketed the hell out of your event, it's time to fascinate your festival attendees so that they become fans for life. Here's how AR can help:
Map out how to find specific performances. Use glowing arrows that illuminate at eye level or just above the floor so festival attendees can follow them to their favorite artists' performances. Check this out for an example.
A spider web of digital comments left on the festival ground. Allow app users to create a [nice] comment or picture and mark it at a specific location on your festival ground. When festival attendees pass by that spot, they will see the comment left before them, similar to markings in concrete or on a tree trunk.
Friend Finder. Nothing is worse than losing a friend in a dense crowd at a festival. What if you could have a light beam up from your friends to the sky (like their soul is shining)? That would be the easiest way possible to find them!
Unlock secret content. Imagine an attendee pointing their phone at specific landmarks at the festival, and their screen starts to fill with a dazzling light display, magical creatures, or any other special effects your creativity can dream up!
Monetisation
This is great and all Jimmy, but how am I going to make money from AR? Sure, great marketing leads to tickets sales, but what about multiple streams of income? Well my friend, I'm glad you asked…
Bring headliners directly into a fan's living room. Hands down, the headliners are the number one reason people attend festivals. This idea is a unique way to get fans up close and personal with their favorite bands.
Imagine opening an app and you can see Red Hot Chili Peppers right there in your living room through the camera! Think about how much fans of the band would pay to watch them play one or two songs. See below so you can visualise this concept.
Digital coins. Let's say you created a scavenger hunt at the festival, which is either a continuation of the city-wide scavenger hunt mentioned earlier or a separate adventure. You can make some clues that lead to big shortcuts in the game extremely hard, and give users a chance to buy 'hints' with digital coins. Look at PokeCoins as an example.
Partner tie-ins. AR can be a powerful 2-for-1 combination that both engages your existing audience and drives traffic for your sponsors. Take Bud Light for example. You could tell your fans to buy a 12-pack of Bud Light and scan a can for a chance to unlock never-before-seen interviews with your top headliners from the upcoming (or just-held) festival. Anheuser-Busch would pay you either for driving traffic or a revenue split for an increase in sales. You could also do this for any brick-and-mortar stores as well.
—
Will these AR initiatives be cheap? No, the cost of development for an AR app is in the 5 – 6 figure range. But will they lead to a foreseeable ROI? I could tell you yes, but there's only one way to find out.
If you'd like to learn more, reach out to me on LinkedIn or email me at jimmy@360designs.io.