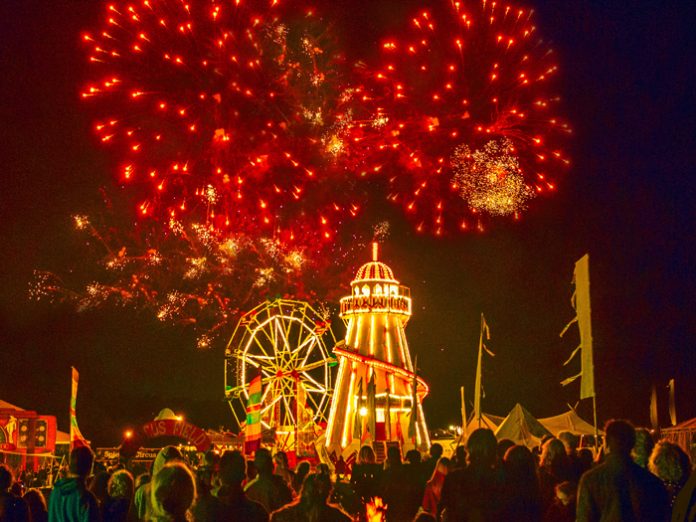 UK: HowTheLightGetsIn – the world's largest philosophy and music festival – has announced the first wave of speakers for its next edition, taking place from May 25 – 28 2018 in Hay-on-Wye.
Heading the speakers bill is philosopher, linguist and activist Noam Chomsky. Sometimes described as the 'father of modern linguistics', Chomsky is also a major figure in analytic philosophy and best known for his more recent political activism and writings on anarchism. He is the author of over 100 books on topics such as linguistics, war, politics and mass media. His most recent work is 'Optimism Over Despair: On Capitalism, Empire and Social Change'.
Also on the bill is American-Canadian theoretical physicist and cosmologist, Lawrence Krauss. Renowned not only for his best selling science books such as 'A Universe From Nothing' and more recently, 'The Greatest Story Ever Told…So Far', Krauss is also the only physicist to receive major awards from all three US Physics Societies, serves as the chair of the Board of Sponsors of The Bulletin of the Atomic Scientists, and is on the board of Directors of the Federation of American Scientists.
Elsewhere on the line-up is psychiatrist and former Government Drugs Adviser David Nutt, Shadow Home Secretary Diane Abbott, former Archbishop of Canterbury Rowan Williams, director of 'Zizek's A Pervert's Guide to Ideology', Sophie Fiennes, and journalists Polly Toynbee, Gideon Rachman and Matthew d'Ancona.
Festival director, Hilary Lawson, said: "There is a crack in everything, that's how the light gets in. Founded to put big ideas at the heart of culture, HowTheLightGetsIn is more important than ever before. In 2016, 'Post-truth' was named word of the year, and chaos in the world of ideas was reflected in the media, politics and society.
"There is no other place on Earth you can rub shoulders with Nobel prize-winners, dine alongside leading politicians and philosophers, and dance into the night with Mercury-nominated artists. Get ready for our most spectacular festival yet."
HowTheLightGetsIn is a five-day festival of philosophy and music that in 2018 will explore the theme of Darkness, Authority and Dreams.
Boasting over 500 events and artists across 12 stages, HowTheLightGetsIn will bring the world's leading thinkers to debate cutting edge ideas as well as an inspiring programme of music, comedy, culture and performance all set in atmospheric and intimate venues on the edge of the Black Mountains, alongside the river Wye.
Early Bird tickets are now on sale, and can be purchased here.