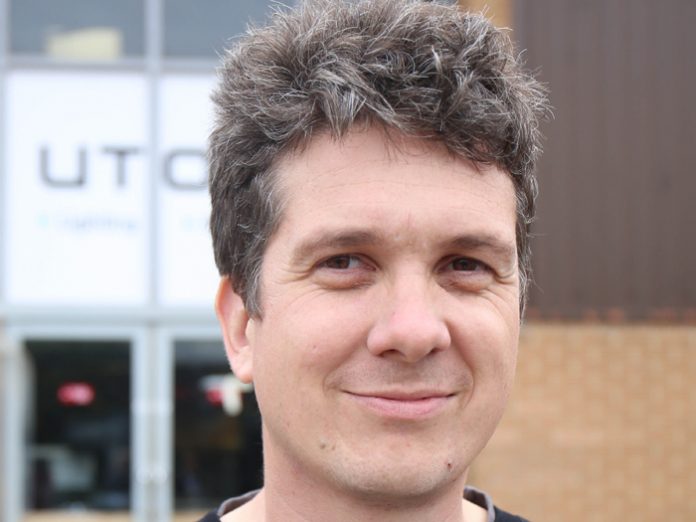 Jon Newman is a project manager at Utopium, a Bristol based lighting and rigging company that has 25 years' experience delivering bespoke lighting, rigging and technical support to creatively enhance events and venues. Modern LED lights, digital desks and vast experience equip Utopium to supply the most technically challenging projects within the music, sport, corporate, conference, education, and broadcast sectors. Here, Newman discusses designing creative lighting solutions at Boomtown Fair.
After a run of sunny years, 2017 was Boomtown Fair's turn to face bad weather. Whilst other festivals closed their doors, Boomtown overcame multiple logistical challenges to soldier on through the rain and mud. It will come as no surprise that Boomtown was a challenging build, but despite this, everyone pulled together to once again create this magical, immersive metropolis.
Boomtown is famed for its creativity and it is forever looking for ways to push creative boundaries and challenge the status quo. We've worked with Boomtown for the past seven years, supplying lighting and rigging to 12 main stages and venues, including the Town Centre, The Lion's Den, The Old Mines, The Ballroom, Rusty Spurs and Tangled Roots. As Boomtown is split into eleven districts, each with their own theme, we're tasked with designing and project managing the lighting installations to ensure that each one is in keeping with the look and feel of the district it sits within.
We generally start chatting with the Boomtown team in March to begin the process of designing the lighting and to go through any changes or new developments for the coming year. We try to mix it up a little every year to ensure the festival continues to push creative boundaries, and we look at what worked well the previous year to build upon this. Boomtown Fair really is paving the way when it comes to originality, and with so many incredible venues throughout the site, we do get the opportunity to play around with architectural lighting, textures and perception of space to create lighting designs which help to truly immerse festival-goers. The great thing about Boomtown is the imagination across the entire site, from the illuminated woodlands to the Lion's Den – the UK's largest designated reggae stage. Every part of the festival has been designed and curated to be as immersive as possible.
We have a brilliant on-site team, including lighting designer Will Howie, who have to deal with lots of incoming touring lighting designers throughout the event. We work closely with them in advance of the festival to ensure any requests are considered and built into the systems we install. The biggest incoming production this year was MIA who had a full production package for which we supplied a range of additional equipment including Cyrano followspots, Martin MAC Viper Profiles and Clay Paky Sharpy's. For the Lion's Den stage this year we also enhanced the production by adding extra SGM G-Spots to pick out the details in the waterfalls which flank the stage and used extra SGM P2s to highlight the architectural elements.
Like many other festivals, Boomtown is committed to reducing its carbon footprint which suits us perfectly. We stock an expanding range of modern LED lighting which brings improved sustainability, and being small means less transport and weight loading. We try to use as much LED kit at Boomtown as possible to offer festival organisers an eco friendly alternative in an increasingly environmentally conscious world.
In addition to lighting, control, trussing and rigging for the stages, over the years we have also been tasked with creating the window lighting, which is individually controlled for each of the windows over the vast town centre set. This helps create a brilliantly realistic effect, adding to the festival ambience and helping to transport festival-goers into this immersive world.
Over the years our lighting solutions that we design and install have become much more creative as events have become more visual, and in the future we expect to be continuously pushing for inventive ways to make events stand out.