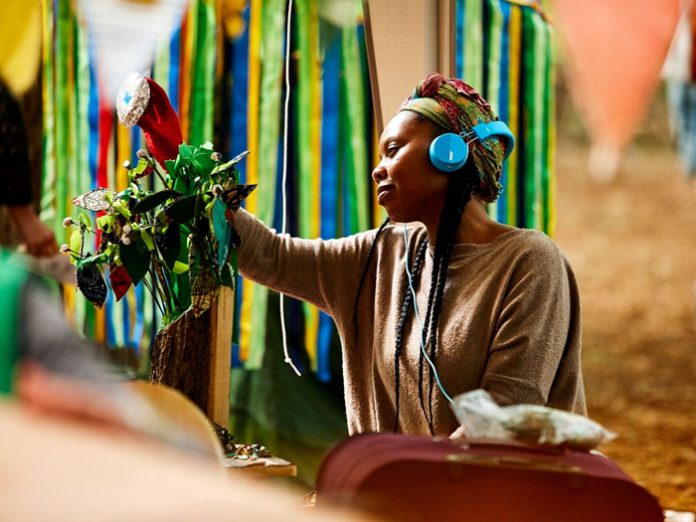 UK: The National Forest Company and Wild Rumpus – the promoters behind Just So Festival – have announced a new festival for 2018 called Timber. Taking place over three days from July 6 – 8, the festival promises to weave together music, art, philosophy, and sustainability – and lays claim to being the only 'international forest festival' in the UK.
Ahead of the full programme reveal in early 2018, the festival organisers have released a taste of what attendees can expect. The experiences on offer at Timber include a curated programme of talks and discussions exploring the interface between humans and nature; three main stages of live music; sound installations, storytelling, soundscapes and DJ sets; torchlight processions, light projections, fire gardens, and luminous installations; farmers' market stalls, food trucks, foraging workshops, picnics and banquets; and much more.
Timber is a not-for-profit festival with sustainability at its heart. Aiming to be powered by 100% renewable energy and carbon neutral, Timber will partner with other international forest festivals to share knowledge and innovations taking place in forests and transforming lives across the world.
The festival will take place on a 70 acre woodland site at the heart of the National Forest. Embracing 200 square miles of the Midlands, the National Forest is the first forest to be created in England for over 1000 years. Spanning parts of Derbyshire, Leicestershire and Staffordshire, the first trees in the National Forest were planted over 25 years ago, to transform a landscape that had been left scarred and derelict by the closure of the Midlands coalfield. The whole Forest area spans rolling hills and farmland, towns, villages and industrial hubs, as well as the former coalfield, all framed by woodland – over eight and a half million trees have been planted since the early 1990s. The National Forest is a forest for the nation, a national asset that demonstrates a revolutionary approach to forestry, showing how well-designed woodlands can enrich the lives of people, businesses and wildlife, while helping to address climate change.
John Everitt, Chief Executive, National Forest Company, said: "Timber is both a celebration and statement of intent: a celebration of how the National Forest has transformed 200 square miles of the English Midlands, and a statement of intent to create an international movement to champion forests. The festival will shine a spotlight on trees as a catalyst for change."
Sarah Bird and Rowan Hoban, Directors of Wild Rumpus, said: "We are thrilled to be partnering with the National Forest Company to create Timber together. We can't wait to welcome audiences to the first festival which will provide incredible and transformational experiences and, we hope, fast become a solid addition to the thriving UK festival scene."