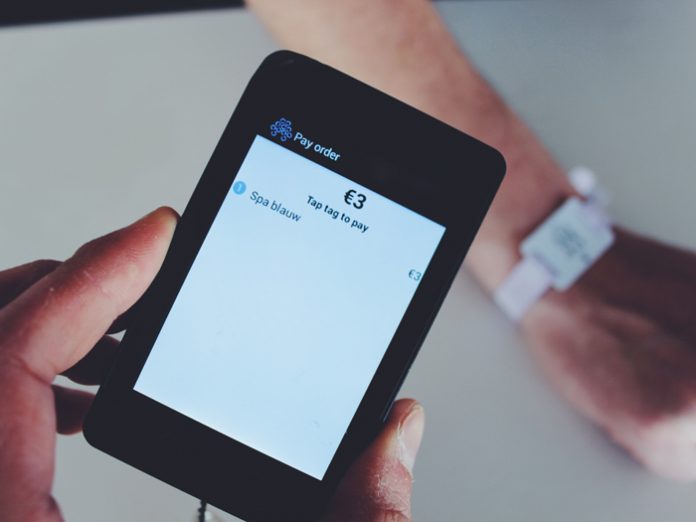 BELGIUM: RFID technology provider PlayPass has been awarded the 'Most Promising Business Of The Year' accolade by the Flemish Government, in recognition of its rapid international growth. Flemish Minister of Work, Economy, Innovation and Sport, Philippe Muyters, handed over the prize to David De Wever, CEO and co-founder of PlayPass.
This achievement crowns a milestone year which has seen PlayPass deliver its RFID solutions for cashless payments, access control, accreditation and brand activation at more than 100 events, including music festivals, concerts, sports and other live events, in 16 countries across five continents.
Founded in Antwerp, Belgium in 2012, PlayPass now employs over 30 staff around the world with clients including Lollapalooza (in Berlin and Santiago), Live Nation Belgium, Rock Werchter, Lowlands, Bilbao BBK, Graspop Metal Meeting and Melt Festival.
Its UK festival clients include Standon Calling and Eastern Electrics, the two largest independent festivals to be 100% cashless using RFID in 2017.
"This award can open many doors for our business," said David De Wever, "It will boost our plans to double our head-count and open new offices around the world in 2018, whilst significantly expanding our current operations in the UK, Spain and Germany. The potential applications of our technology are endless and we are experiencing exponential growth in demand for our services in every part of the world."
Geert Noels, chairman of the jury that selected PlayPass as this year's winner, said: "This young company is a prime ambassador for entrepreneurship in Flanders, and is a source of inspiration for others having developed a new digital business model in the local region and successfully scaled it on a global basis. By saluting PlayPass in this way we want to encourage other entrepreneurs in Flanders to value their dreams, with a dose of realism and knowledge that have often been acquired in more classical activities."
In 2015, PlayPass raised two million euros with Swiss conglomerate, Sandpiper Digital Payments.