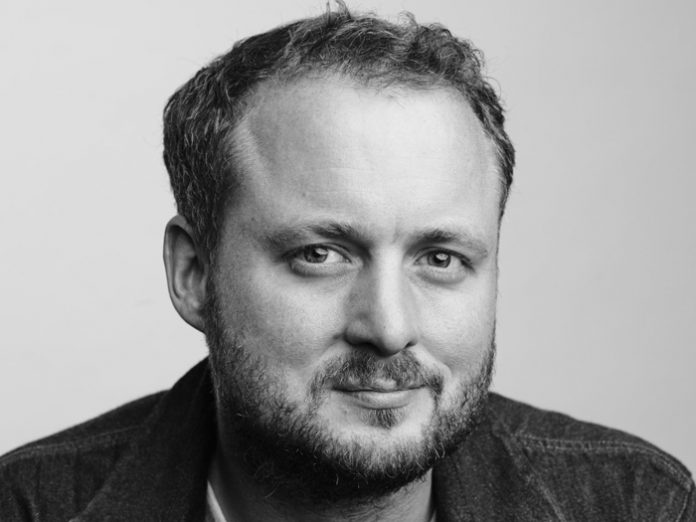 Alex Trenchard is the Founder and Festival Director of Standon Calling, a 17,000 capacity festival in Hertfordshire. Standon Calling was the first UK festival to embrace RFID technology and has continued to do so for the last five years, working with PlayPass to enhance its cashless offering over the last two. In addition to Standon Calling, Alex has produced the immersive film production Secret Cinema, and creates experiences for a number of brands via his company, The Ink & Paint Club. Alex currently sits on AIF's strategy board.
Standon Calling is a boutique music festival set in the beautiful Hertfordshire countryside. Celebrating its 13th year in 2018, the festival has come a long way since its garden party beginnings and is now a 17,000 capacity festival. One of the areas in which we have pioneered is RFID technology. Going fully cashless using this technology is a decision we made in 2013 and it's one that to this day I'm still pleased we made.
Card payments overtook cash in the high street two years ago and they are now honing in on our festival pastures. Whilst there's no escape from this bank-driven tide in the wider world, there is another way to be cashless in our fields and our experience has shown us that it's a much better way. Better for us, better for our audience and better for our traders.
If we hadn't taken the RFID route, Standon Calling would probably not exist today. Back then we were less than half the size we are now – at 7000 capacity – and it was the uplift in onsite revenue that we gained as a direct result of being an RFID festival that enabled us to stay afloat in those precarious early years.
Where did the extra revenue come from?
The first two years in which we went RFID cashless saw us increase contributions from traders whilst at the same time building a much fairer relationship with them. When they did well so did we and when they didn't the amount they paid us reflected their lower than expected takings. The days of traders complaining about high pitch fees after an event were over.
This is because RFID gave us full visibility – for the first time – on what our traders were taking. We saw that many were making a lot more money out of our visitors than we had presumed and so we needed to update our business model to a fairer one in which the traders paid us a smaller pitch fee plus a commission on their takings. We were then incentivised to help them be as successful as possible and the transparency we shared created a more honest and productive relationship, which has grown year-on-year.
The feedback and support we've had from traders about being RFID, from ice cream vans to face-painters, fish and chip stalls and fairground rides, has been overwhelmingly positive; it's a myth that traders won't accept this transition, and we have proved it. Once they've come to terms with the transparency it requires of them, a growing trend as the festival market matures regardless, they love that it increases their trade, cuts out counting cash, reduces staff and also overnight theft from units, and reduces cross contamination of food as money is dirty and carries germs. RFID saves them 100% of the aggravation, expense and risk that cash management brings and it means that the days of a food trader having to sleep with their head resting on a whole day's takings are over.
What's more, our bar spend per head increased by 24% the first year we went cashless.
As we run our own bars, this had a major positive impact on our bottom line. Some say this uplift is down to people forgetting they are spending their real money in a cashless environment and becoming more frivolous with their consumption. We disagree as we're all now used to paying for drinks in the pub with contactless cards which is not much different. What we know is that people just spend more money at our event when we make it easier for them to do so. This is why we have seen a consistent year-on-year increase in trader revenues and bar spend by introducing new features and enhancements to our cashless operation.
For example, this year we achieved a 15% increase in bar spend per head and a 26% increase in trader fees on last year by allowing visitors to link their wristbands to a credit / debit card and automatically top-up their funds mid-purchase, if they were running low. This meant they always had funds available to make orders, as long as they had money in their bank account, and they didn't need to queue to add more funds, so they had more time to enjoy the event. We had to increase our investment in network connectivity to do this, but it more-than paid-off in the incremental revenue gained as a result.
We believe – and our RFID provider PlayPass shares this ethos – that the greatest key to success with this technology is to give the audience a better experience than they'd have without it. The more they trust and appreciate the system, the more they will use it, and ultimately the more revenue we will make from our bars and traders. This is exactly what we have seen.
In light of this, we try to make it as quick, safe and easy as possible for people to reclaim their unspent funds, either onsite before they leave (as cash in their pockets), or online afterwards via direct bank transfer. We also offer them a range of incentives to engage with the refund process, such as the opportunity to put a proportion of their leftover credits towards a discounted super early-bird ticket to next year's event, and to donate to our charity partner Warchild.
92% of our visitors surveyed this year found the system easy and convenient to use.
88.5% agreed or strongly agreed that it was better not having to worry about cash onsite
79% agreed or strongly agreed that it sped-up queues at bars and food stalls
Besides increasing our onsite revenue and giving our visitors greater convenience, we've seen many other benefits from being cashless with RFID. It's safer and reduces crime and theft. If you lose your wristband, you can get another one in minutes with your credit intact – unlike if you lose a wallet or credit card. It's great for families who can give their kids an allowance of credit to spend that they can't lose.
The infrastructure required to have an effective contactless card payment layer is much more significant than that needed for RFID. The system we currently have with PlayPass can continue to transact seamlessly with no internet or power, as the balance is stored on the RFID chip, not online somewhere. Contactless card payments require both in uninterrupted supply in order to process every single transaction. The customers, and all the transaction data, is owned by banks in a contactless card environment. You can't link any spend data back to your ticket buyer. The banks are getting the real benefits from your visitors in that scenario while you're taking all the risks, plus they're taxing you a commission on every purchase – every beer, burrito and fairground ride – for the privilege.
RFID cashless is the smartest and most effective way to take control of the money flow at your event. I won't pretend it's been without some bumps in the road. It's a major transition that affects every part of the event's operation in some way. On the plus side, there is a lot more experience in the market now to draw on than we had when we first took the plunge, and the system providers are a lot more mature and robust these days, so hopefully your learning curve will be gentler than ours.
What I can say with certainty is that, if you get it right and put the audience first, going cashless using RFID can significantly boost your online revenues, help you run your festival much more effectively whilst giving your audience a safer and more enjoyable experience. This is why more festivals than not in other parts of the world, from Europe to South America, to Asia and North America, are now using the technology as standard.