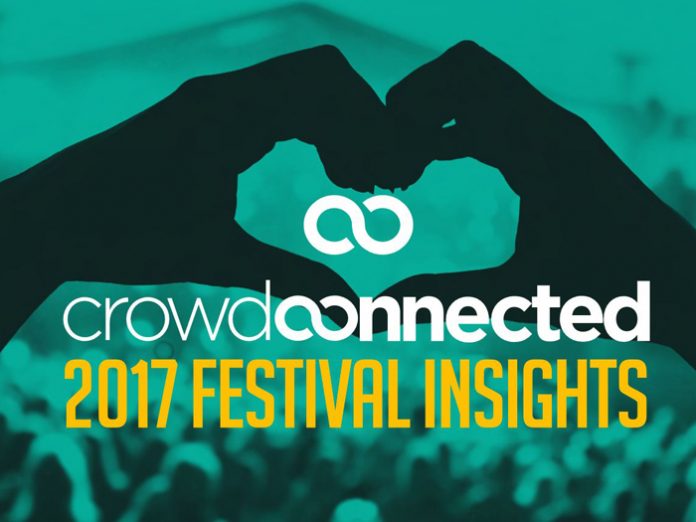 The average festivalgoer walks over four miles a day, makes more than three trips to food and drink outlets and spends 45 minutes in sponsor activations.
That's according to analysis Festival Insights has been given exclusive access to by Crowd Connected, whose ground-breaking location intelligence software Colocator was used at over 50 festivals in 2017.
By embedding its software into the official mobile app for an event, Crowd Connected accurately and reliably maps the crowd's movement, which enables event organisers to better monitor, measure and engage with attendees.
James Cobb, CEO of Crowd Connected, said: "We harvested, processed and analysed an awful lot of data – in excess of 1.2 billion data points, to put a figure on it.
"In between tucking onto the Christmas turkey and unwrapping the odd present, we've trawled this vast data pool and uncovered a few new insights. We've pulled together a selection of these into an infographic, as a look back on 2017.
"As for 2018, we're looking forward to working with even more festival teams, whether that's to provide real-time operational intelligence, detailed footfall analytics or location-based push notifications – all of which we supply out of the box – or delivering some new features which we will be rolling out this year."