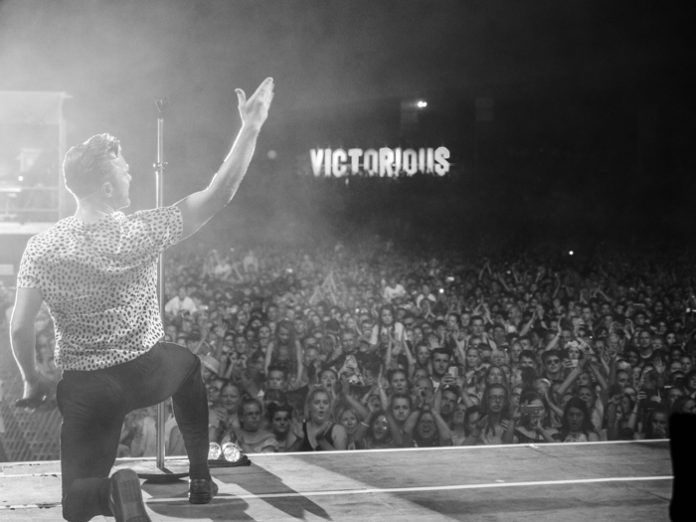 UK: The organisers of Victorious Festival have raised more than £155,794.87 for a number of local charities.
Victorious Festival takes place on Southsea Seafront in Portsmouth and plays a key role in boosting the local economy as well as supporting numerous good causes and charities around the city and the world.
Encouraging community involvement, the closest residents to the festival site are asked to nominate and decide who will benefit from each year's donations. The chosen charities so far have included Southsea Skate Park, Portsmouth LGBT Pride, children's football kits for Prospect School, African Women's Forum Liberian School, Southsea's drinking water fountains for runners and dog walkers, Southsea's floral winter bedding, The D-Day Museum, and Cumberland House Natural History Museum and Butterfly house – to name a few – with Victorious Festival supporting them all.
Victorious' Operations, Infrastructure & Procurement Manager, Terri Hall, said: "From the off Victorious Festival was and is all about doing something lovely for the fine people of Portsmouth and those visiting; showcasing the city and the festival at its very best. It's an amazing place, particularly its seafront where the festival is located.
"The festival has grown and grown over the years, but we have always ensured it is the best possible platform for highlighting the cosmopolitan, vibrant, friendly, seaside city – maintaining its local audience, as well as attracting folk from outside the city who come to enjoy the festival and explore the area.
"The positive economic impact of the festival on the city is something we're very proud of and this enables the ever-growing charitable contributions and relationships."
Festival Director, James Ralls, said: "We are thrilled to have raised such a significant figure to support such fantastic charities.
"We want to continue to engage with and support our community not only by involving the public in the event itself, but to enrich the local area with contributions in the form of continued charitable donations and the sharing of resources.
"Our long term goal is to improve children's literacy levels in Portsmouth, and therefore expect to see all sorts of fun and interesting ideas and activations to motivate and enthuse our city's young readers. If you fancy getting involved in this cause please do get in touch.
"Portsmouth is and always will be intertwined with Victorious, not just in location but in the very heart of the festival."
Victorious Festival 2018 will take place from August 24 – 26.