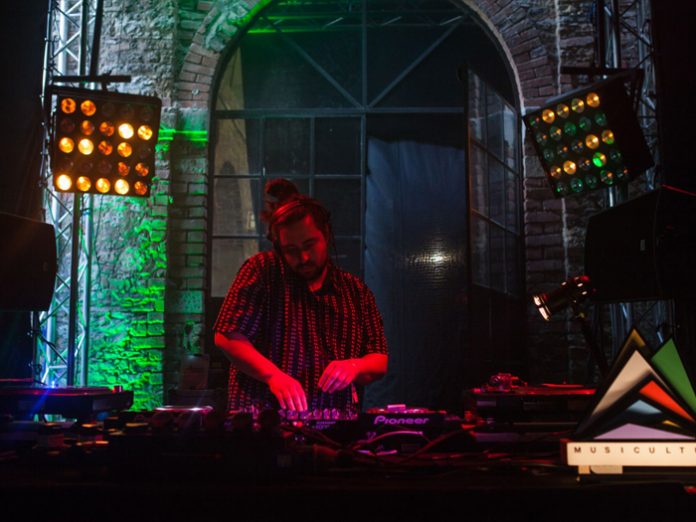 Zé Diogo is a team member of Ourbookings, a Lisbon based promoter of electronic music that operates a number of festivals, record labels, and the Ministerium club.
As one of the worst affected countries by the 2010 financial crisis, recession and unemployment saw Portugal's clubs, bars and entertainment venues shutting their doors. It was a shock to the vibrant European clubbing scene, and of real detriment to those working in the industry. Determined not to let the crisis destroy Lisbon's lively scene, the Ministerium club in Terreiro do Paço opened up in 2012 under the umbrella of Ourbookings.
A key player in developing a sustainable nightlife industry in Lisbon, the Ourbookings crew now host two inner city festivals: LISB-ON Jardim Sonoro and Lisboa Electronica Musiculture, and also run the Ministerium club & its associated record label. Here we explore how to grow festivals in an emerging market through the lens of Ourbookings' own primary goal, and the three key factors that helped us achieve it.
The Goal: To Develop the Electronic Music Industry in Portugal
Lisboa Electronica And LISB-ON bring huge international artists like Nina Kraviz, Larry Heard, Actress, Helena Hauff, Raresh, tINI and more to perform in the city, as well as provide a platform for Portuguese talent to break through and for local industry players, label heads and bookers to connect with likeminded figures from around the globe. As American, European and UK markets increasingly succumb to the festival giants such as AEG and Live nation, a handful of promoters on the circuit increasingly resist, using strong networks and long-standing relationships to grow independently. Our goal was to provide a worthy alternative for the Portuguese house and techno scene, one that would be subversive and innovative. We had one single goal: to develop the electronic music industry in Portugal.
What follows are the three key factors that helped Ourbookings achieve this goal.
1. Unique Selling Point
Paul Reed, general manager of the UK's Association of Independent Festivals (AIF), says AEG Live and Live Nation are becoming "more powerful and more aggressive" as they acquire attractive smaller festivals, but Ourbookings are determined to continue developing Lisbon's music scene with its event and festival offerings.
In order to differentiate itself from the growing number of festivals and music events in Portugal, as well as neighbouring European hot spots, Ourbookings has carved out unique identities for its events. Lisboa Electronica, the first of its kind in Portugal, is a festival and conference; it's mission to promote label personalities as well as the artists working within them.
LISB-ON, on the other hand, is a festival with a relaxed approach, turning a city centre green space into a unique sound garden, bringing warm sounds from revered artists and selectors to soundtrack balmy August days. LISB-ON has seen scene stalwarts, such as Sven Vath and Nina Kraviz, playing on a small hand-picked bill alongside local artists and lesser known names in Lisbon. Booking acts such as Antal, Motor City Drum Ensemble and Amp Fiddler brings light to Lisbon's sun-soaked outdoors culture, and demonstrates the breadth of the electronic music scene outside of a clubbing environment. The exposure allows local artists to reach new audiences, while global artists get to experience the vibe of an emerging scene.
Committed to sustainability, LISB-ON continues to implement eco-friendly measures such as RFID technology and recyclable cups to minimise waste and protect its site. Moves like this pave the way for longer term success and future festival editions. Of course, in order to continue, it is important to maintain a strong community. By promoting international labels like Tresor, Perlon, Trip, Clone Records, Werkdiscs, Half Baked and Trelik, the local labels invited to the festival also get their name out there, and that is a great example of how we contribute towards the industry. We have always felt strongly about the role of labels within developing the scene, which is why we wanted to also start our own, especially to highlight Portuguese talent. Ministerium Records was created in the beginning of 2017 by Ministerium Club, the first music club to develop and launch a label in Portugal.
2. Community
Ourbookings' continued success in running festivals, club nights and a record label is a testament to its commitment to the scene. Since the 90s, all of its team members have been connected to the local music scene somehow, either by throwing small parties or working for music festivals. Jorge Caiado, for example, is a poster-boy for the Portuguese underground – a DJ, producer, label & record shop owner who has become a real lynchpin in Lisbon's underground music scene. His dedication to growing the scene is exemplified by monthly in-store events that give aspiring DJs the opportunity to play for a crowd, plus his ever growing touring schedule allows him to spin sounds crafted by lesser known local artists. Both Lisboa Electronica and LISB-ON champion native artists, with ZOY, VIL, Temudo, -2, Berllioz, and Ze Salvador representing just some of the homegrown talent billed for 2018.
3. Innovation and culture
Innovation is the key to success in emerging markets, particularly within the saturated festival industry. Luckily, Lisbon is a culturally wealthy, diverse city with both a rich heritage and propensity for progressive thought. It was through a Lisbon government competition to regenerate the Terreiro do Paço square that Ourbookings managed to make Ministerium a reality.
This culture is only made possible by the social and economical foundations of the city itself, and as this becomes more globally recognised, the festivals attract more visitors and artists. Despite opening in times of austerity, where other clubs shut doors and promoters pulled the plug on parties, Ministerium persevered and thrived. Come 2016, Portugal and especially Lisbon became the cool place to visit in Europe, so the economy was boosted by tourism and people gained a bit more financial freedom to go out and enjoy themselves. Look now and you'll see Lisbon touted as the place to be on travel lists, known for its changing cityscape and open minded approach to the arts. We witnessed the aforementioned economic fluctuations and rode the wave with Ourbookings but never changed the club's aesthetic to suit new city visitors or to accommodate new trends. The effect of tourism on Lisbon had an impact on almost every business in the city. Therefore, the club consequently had some impact on it but that effect never took us out from the underground scene or altered our booking decisions.
For now, the city is thriving, with music tourists flocking year on year. Ourbookings continues to disseminate electronic music culture in a sustainable way. By nurturing local talent, respecting cultural spaces and hosting class acts, the future is bright.