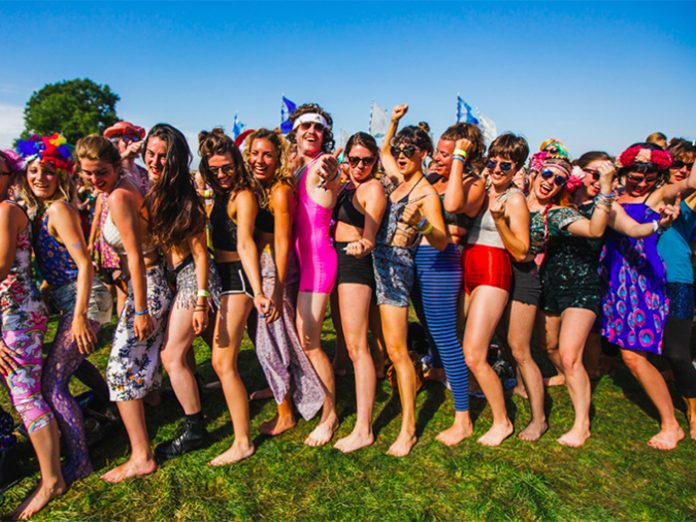 UK: A major shift in the way UK festivals approached energy management and travel planning in 2017 has been revealed in the annual Festival & Events Industry Green Survey.
The survey, run by festival think tank Powerful Thinking, revealed that the percentage of UK festivals actively working with their power suppliers to increase efficiency and reduce fuel doubled from one in four to half of events between 2016 and 2017. It also shows that the percentage of festivals promoting sustainable travel to their audiences has significantly risen – from 28% of events in 2016 to 80% in 2017.
Further positive shifts in power management for the 50 participating UK festivals were: 58% started monitoring generator loads in 2017; 20% said they are using sustainably sourced HVO fuel; and 20% are now using hybrid technology to help cut fossil fuel use, costs and associated emissions.
This is the third year that a major shift in power use at festivals has been reported by the survey, demonstrating a wider shift in practices and technologies being employed.
However, the survey results also showed that only around one in three festivals are receiving a detailed post-event power consumption report. Understanding how power was used retrospectively has proven to be a key tool in planning efficient energy systems for future events, so this is an area that event organisers can prioritise in coming years. Festivals also reported that the most common barrier in using renewable energy at events was finding a supplier of hybrid and solar generators.
Andy Lenthall, General Manager of the Production Services Association (PSA), suggests that festivals are increasingly overcoming these barriers by "finding a power supplier who can supply a detailed post-event report and who are willing to put in the extra mile to manage energy more efficiently and / or source alternative energy equipment."
The results show that an inability to find a power supplier to meet their needs is the most common frustration for organisers aiming to change their practices. Event organisers looking for power suppliers who can help them meet their sustainability goals can use the Powerful Thinking Sustainable Power Supplier List or use the online factsheet on tips for contract writing: Five Tips for Smart Energy Contracts. Organisers can also learn more about sustainable energy in the Smart Energy Guide (a free PDF download in English, Dutch, Catalan and French) and from the factsheets and case studies on the Powerful Thinking website.
On the subject of travel, a shift was seen in the way festivals are working to increase sustainable travel to events. The percentage of festivals promoting sustainable travel to their audiences has risen from 28% of events in 2016 to 80% in 2017. With audience travel accounting for up to 80% of the average UK music festival's CO2 footprint, Powerful Thinking considers this a great place to start in tackling environmental impacts. In 2017, 25% of participating festivals offered travel carbon-balancing for their audiences to address travel emissions through the charity Energy Revolution. Organisers can learn more about this initiative and find advice on how to increase sustainable travel in the Energy Revolution Guide To Sustainable Travel.