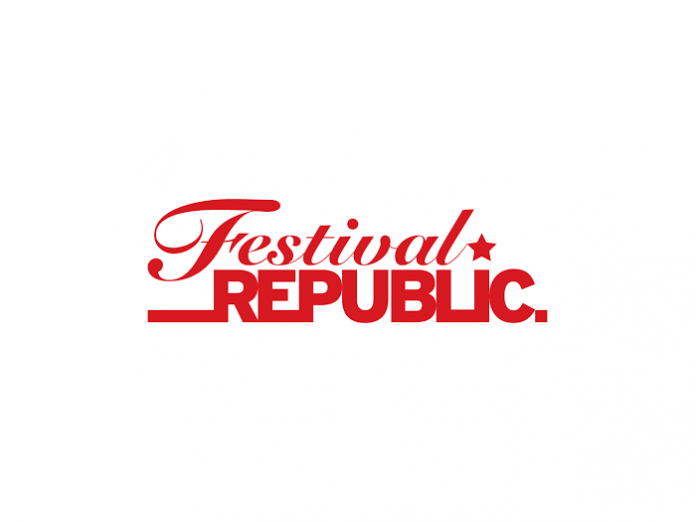 UK: Festival Republic has announced a laundry list of environmental improvements it will be rolling out across all of its events this year.
The promoter has joined forces with the Greenpeace events team again this year to help festival-goers stem the tide of plastic pollution. All plastic bottles bought at Festival Republic festivals have a refundable deposit. The scheme started with water bottles in 2009 and has now expanded to cover all plastic drinks bottles, to encourage festival-goers to return these items for recycling.
Last year Greenpeace volunteers at festivals collected over 380,000 plastic bottles and thousands of signatures for the Greenpeace petition, now signed by around 337,000 members of the public who back a deposit return scheme. The petition was handed as a 'message in a bottle' to environment secretary Michael Gove in advance of his announcement that the government will roll out a deposit return scheme after a consultation.
In 2018 Greenpeace volunteers are operating bottle deposit return points at Download, Community, Wireless, Latitude, RiZe, and Reading & Leeds festivals.
Elena Polisano, oceans campaigner at Greenpeace UK, said: "Plastic can now be found throughout the world's oceans – from whole bottles and pieces of packaging to tiny microplastics. We need to stop thinking of plastic as a throwaway resource, drastically reduce the amount of plastic packaging that is produced, and make sure that what's left is collected and recycled through systems like deposit return schemes which have proven to work and be popular.
"Deposit return schemes have increased collection rates of drinks containers by up to 97% in other countries. Scotland has already committed to introduce one, so it's good to see the Westminster government listen to public opinion and take a step forward with introducing a deposit return scheme too. Done in the right way, a deposit return scheme could dramatically reduce the amount of single-use plastic ending up in our environment. It's great that festival-goers will be leading the way with people power this summer and showing the positive impact that deposit return schemes can have on reducing waste."
This year will be the fourth collaboration with environmental campaigning organisation, Friends of the Earth Ireland. They are joining efforts at Electric Picnic Festival to help reduce the impact the festival can have on the environment by sending 150 enthusiastic volunteers around the site to help festival-goers recycle in the campsites and running cup and bottle deposit return stations in the arena. Last year they collected 290,000 cups and bottles and 9500 people signed their 'Run on Sun' campaign. This year they will be focussing on waste and helping to enforce the single use plastics ban.
Oisin Coghlan, Director of Friends of the Earth Ireland, said: "The pioneering deposit and return scheme on plastic glasses at Electric Picnic has been a huge success over the last two years. The enthusiasm with which festival-goers embraced it foreshadowed the outpouring of public frustration on plastic pollution in recent months.
"This year we will be asking festival-goers to tell their politicians to follow the Picnic's example on plastic waste. Every day in Ireland over 2 million plastic bottles are thrown away and not recycled. The experience in other countries is that a national deposit and return scheme would rescue over 90% of that plastic for recycling.
We look forward to continuing our collaboration with Electric Picnic this year to reduce plastic use and waste at the festival."
As part of its ongoing commitment to seek better solutions to single-use plastic packaging at their events, Festival Republic has commissioned Useful Projects to complete a whole life cycle analysis on single-use beverage cups. This evidence based assessment will be used to aid future decision making.
A deposit return system was introduced on reusable cups at Download Festival last year. An average of one cup per person was kept to be reused at home and the rest are in storage ready to re-use this year. This contributed to an overall reduction in waste of 61%, of which 41% was recycled or composted and 59% went to energy from waste.
By partnering with Simply Cups, the UK's only dedicated paper cup collection and recycling scheme, 600,000 paper cups were recycled at Reading and Leeds festival in 2017. The cups were collected and taken back to the depot where they were bulked and baled for shipment, to one of their reprocessing partners. The used cups contributed to the production of the rCup, promoting reuse and providing a circular solution for used paper cups. This example of best practice has been included in the new Plastic Free Festivals Guide published by the RAW Foundation.
Festival Republic has a strong policy on single use food packaging, having banned single-use plastic cutlery and containers from its traders, caterers and bars since 2009. It is focussing on biodegradable plastic and straws this year, only allowing wooden or paper based products into the event.
Festival Republic is also working with other green organisations such as Every Can Counts, Festival Green Machine and E. R Solutions to increase recycling in the campsites and implement educational and behaviour change initiatives to promote Zero Waste campsites through the use of the new NiftyBins.
It has been found that travel accounts for 80% of a festival's carbon footprint (The Show Must Go On Report, 2015). As well as promoting low carbon travel such as Big Green Coach and car sharing with Liftshare across all their festivals Download and Reading Festivals have introduced carbon balancing in 2018. £1 of the cost of the parking pass at those events will be donated to the charity Energy Revolution, who invest in renewable energy projects.
Vikki Chapman, Sustainability Coordinator at Festival Republic, said: "I am very excited about our green initiatives and working with our partners at the events this summer. With our long-standing ban on single-use plastic at our traders stalls, including straws for those who don't need them, we will minimise single use plastic. The deposit return system and collection scheme will ensure that cups and plastic bottles will be returned to a central place for reuse or recycling. Deposit return schemes have been shown to improve recycling rates and businesses are key to driving change within industry. Festivals are fantastic places to start a movement by bringing people together to work towards solutions."