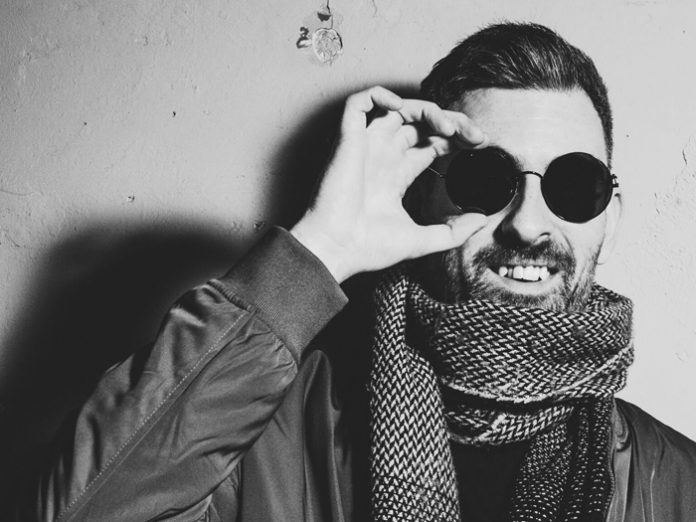 Quinton Campbell won AVA Festival's Emerging Producer competition back in 2016, which awarded him a slot on a compilation with Extended Play Recordings, plus artist development and mentoring, a feature on the Feel My Bicep blog, and technical support from Native Instruments. Since then Campbell has gone on to release two EPs, perform at Amsterdam Dance Event with AVA X Percolate, and cultivate a hectic live schedule. Next month he will make his Boiler Room debut at AVA Festival.
Insights spoke with Campbell about which element of the competition winnings he found most helpful, and how other festivals might better represent and support burgeoning artists.
Festival Insights: So tell us where you were at in 2016, around the time you entered the competition. How long had you been producing for and to what extent had you established your sound, live set and overall musical identity?
Quinton Campbell: In 2016, around the time I entered the AVA Emerging Artist program, I had been making music for about six or seven years. Before that, live music was a big thing for me and I played guitar in bands for a while before gravitating towards more electronic soundscapes. I think because of my time spent playing an instrument, melody and harmony always tend to end up being a focal point in productions, in conjunction with the kind of earthy and analogue textures that I've always been attracted to. So in terms of a musical identity, I suppose these elements would have been at play around the time I entered the competition.
FI: Had you applied for any other opportunities and competitions at the time? Did you get the sense that there were many of them going?
QC: Apart from a 'Battle of the DJs' in 2008 it was actually the first time I had done anything along those lines. In terms of breakthrough talent competitions, as far as I am aware there were no other similar opportunities around Dublin at that time, which is why I found myself looking further afield and to Northern Ireland. Also, I was really drawn to the whole AVA ethos; I knew I had to get involved in some shape or form.
FI: Following the win, which of the prizes did you consider to be the most useful, and why?
QC: Aside from the endless support from Extended Play label heads, being able to release music on their imprint was the biggest take away for me from winning the competition. Initially, the track I submitted was to feature on a VA compilation, but after meeting Timmy Stewart he asked me to send over everything I had (which I think was upwards of 50 tracks!) and from there we decided there was more than enough material for a debut release. That's how FM Patterns EP came about.
FI: What exactly did the mentoring and artist development support from JMX and T-Bone involve? How long did it last for, and what did you learn from it?
QC: The mentoring and artist support has been invaluable to be honest. Timmy's support in particular was phenomenal. He helped me out with everything from feedback on productions to advice on gigs and dealing with promoters, as well as constantly exposing me to new music. He really did go above and beyond the call of duty. We've grown very close in the process and I'd consider Timmy a good friend now.
FI: Did the win create a good deal of momentum for you in terms of listeners and live bookings? How about in terms of creativity and confidence?
QC: There's no doubt that winning the competition provided me with a platform, even in terms of basic things like giving me an excuse to create artist pages on social media! I definitely noticed an increase in bookings following the competition; it was that whole cliché thing of 'one thing led to another'. Saying that, I think it's crucial to make the most out of any opportunity that might present itself. It's far too easy to bask in small wins here and there but progress only comes once you take advantage and keeping pushing forward.
FI: Do you have any ideas as to how festival organisers might provide better platforms for emerging artists? What kinds of practices would you like to see popularised?
QC: It's clear that AVA are setting the standard when it comes to supporting upcoming talent, especially with their Emerging Artist programs and line-ups that emphasise home-grown heroes. It would be great to see some of these initiatives implemented on more festivals – although there are already some Irish productions such as Life Festival and Higher Vision Festival really championing local talent and in some cases even booking them for main stage slots alongside big name internationals. More of this please!
FI: Are you currently working on anything we should know about?
QC: At the moment things are busy gig-wise and the summer is pretty much non-stop with festival and club shows. Of course, this is amazing and where I want to be, but I'm starting to find it a challenge to carve out time for writing new music. It's always going to be a bit of a balancing act, but luckily I have a decent amount of unreleased material – some of which will be forthcoming in the next few months. I've had some cool offers come in so it's just a case of making decisions now and seeing what's a good fit. Also, worth mentioning that there may or may not be some new stuff debuting on the Boiler Room set next month.