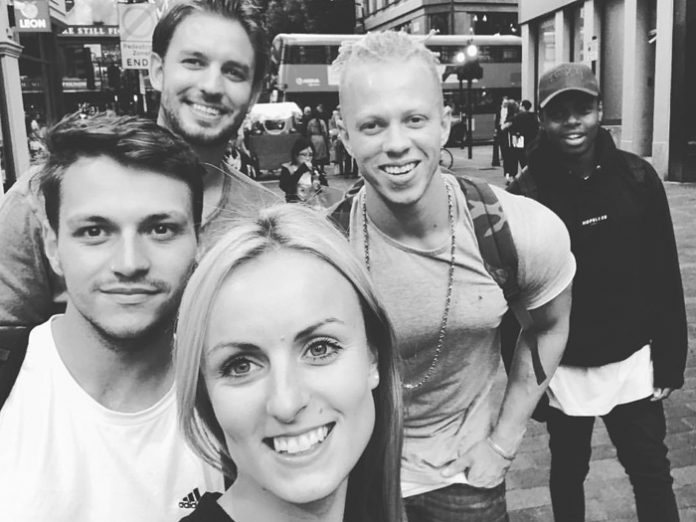 Strawberries & Creem will host its fifth edition on June 16 in Cambridge, with sets from T-Pain, David Rodigan, Kojo Funds, Ghetts, Shy FX, Madam X, Heidi and more.
Insights spoke with Preye Crooks, co-founder of Strawberries & Cream, about the challenges faced by the festival, the factors that set it apart from the competition, and how the brand aims to expand beyond 2018.
Festival Insights: Strawberries & Creem claims to have the youngest organisational team out of any UK festival. Was that the result of a conscious hiring practice or just a natural thing? How do you think it impacts the way you run the festival?
Preye Crooks: It wasn't a conscious decision at all; we started the festival together four years ago and were all around 19 or 20 at the time. Many of us met during fresher's week and others came from further afield. We all just had a really similar taste in music that wasn't at all represented in Cambridge at the time. We all joked that the city's nightlife was great if you love Whitney Houston and Britney Spears but wasn't so great if you're into Skepta or J Hus. No disrespect to Whitney or Britney, of course, but we all wanted to have club nights that played music we listened to on our iPods.
At the end of our first year together we put on a garden party for 800 people because we had developed a small brand by that point. From there it grew quickly – from 800 in our first year to 2500 in our second, then 5000, 8500, and now 12,000. It was all really organic. We never even planned to host a festival; we just started a garden party that doubled in size each year.
Although it wasn't on purpose, we are proud of having the youngest festival team because we're one of the only events putting on an event for people our own age. We feel that gives us an advantage because we're naturally very conscious of what young people want to hear. Also because we're independent we don't have to answer to people in the same way that heavily sponsored events do.
FI: What are some of the challenges that Strawberries & Creem faces?
PC: The first main one we face is workload, just quite frankly because only two out of our seven core members do this full time. The rest have our day jobs so we have to hurry over to the festival office after 6pm and work until around 11. We work as many weekends as we possibly can. What's more Is that three are based in Cambridge and four are in London so that makes it difficult to all get together sometimes.
The other major challenge is cash flow. Although being independent means that we have creative control, the disadvantage is that we don't have major investors to help us book artists. We try to balance our books as much as possible but we sell a lot of our tickets in the last couple of months before the festival. A lot of our costs have to come out of the account much earlier in the year so handling the finances can be difficult while trying to grow the festival and paying salaries. A lack of day-to-day consistency in ticket sales doesn't help either, but we manage.
There are only seven of us and we're running six festivals this year. It'd be great to have more people helping out but having a consistent amount of cash on hand is an impediment to that.
FI: For the festival's fifth anniversary it has promised to expand in size. Aside from the increased capacity that you already mentioned, does this involve anything else?
PC: Yeah, aside from the increase in physical size of the Strawberries & Cream site we're also expanding the brand into other verticals. On June 17, the day after S&C, we're putting on a festival called The Cambridge Club. We still have the land for that day so it wasn't as big of a financial commitment, so we wanted to try and do something different for the 30+, more affluent market. Later this year we're also running a meat festival, a vegan festival, an Asian food festival and a few more. We're keen to keep transferring our skills to other types of events and growing the band as much as possible.
FI: What do you think separates S&C from those you consider to be your competition?
PC: Aside from the average age of our team members, we also think the brand is unique in general. At the very start we wanted to embody the motto 'Celebrate heritage and champion future', and we do that by having an eclectic mix of the music we grew up with and the most current stuff we love.
Beyond the music we also try to make Strawberries & Creem more of an adventure playground for adults, rather than just a few stages in a park. We take the best elements of urban festivals we love like Wireless, and couple them with the immersive set design and décor of events like Secret Garden Party.