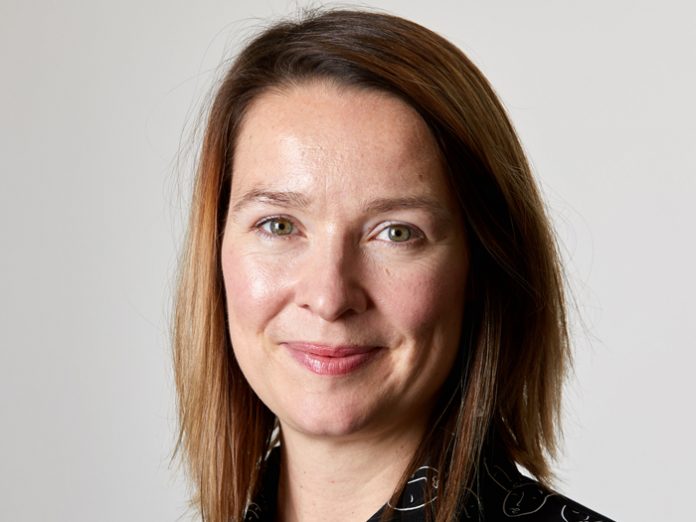 Katie McPhee joined Eventbrite as the company's first UK hire, helped open Eventbrite's very first international office in London in 2011, and supported the growth of the UK and Ireland region into one of the company's most important international markets. With over a decade of experience across music, technology, entertainment, media and events, and having held roles in various areas of marketing, Katie is a deeply experienced and multi-faceted leader of Eventbrite's Marketing team in the UK and Ireland.
It's easier than ever for festivalgoers to discover new events with competitive ticket prices. So how do you create a pricing strategy that keeps attendees coming back year after year and generates the profit you need to grow your team and your business?
Charge What People Are Willing to Pay
Pricing, when it comes down to it, is all about getting into the head of your customers. Many organisers simply price their event somewhere above their costs ('cost-plus' pricing), while others look at similar events and default to that price ('competitive' pricing).
Costs and competitive pricing are important starting points, but both leave out a critical element: your customer. And while it sounds rudimentary, your aim should be to charge attendees what they are willing to pay. When using this valued-based approach to pricing, you work with three elements in mind: Perceived Value, Per-Ticket Cost and Actual Price.
Perceived value is what the attendee thinks your event is worth, i.e. what they are willing to pay for a ticket.
The per-ticket cost is what you pay for putting on the event, i.e. totalling your costs for aspects such as food, venue, and entertainment, then dividing that by the number of tickets on sale. That's the amount you need to make per ticket to be profitable.
Finally, the actual price – which can be greater or less than the perceived value – is what the customer actually pays.
Your goal is to set an actual price that is just below the perceived value, so attendees feel they are getting a good deal, yet still well over your per-ticket cost.
Where to Start
Your per ticket cost marks the absolute minimum ticket price. To get a first feel for the perceived value of your event – the upper end of the price spectrum – make sure to research events that are similar to yours and find out how much they charge. Chances are that between them, they have already figured out the going rate attendees are willing to pay, and by starting here, your price won't seem outrageously high in comparison.
Even better, ask your target audience. Use surveys and research groups to better understand what people are willing to pay for your event. You will end up with a price that is – as far as your research tells you – below its perceived value, and above your per-ticket costs.
This first estimate of the perceived value now needs to be verified and adjusted to find the perfect price for your event. You will need to continually monitor your ticket sales, gather as much feedback as you possibly can, and be prepared to iterate. Naturally, this is easier if you work with a ticketing technology that has full reporting capabilities, and which will allow you to see how different ticket types perform so you can quickly assess what offerings attendees find the most valuable.
Once you have an initial understanding of your attendees' ideal price point, you can make your event more valuable to your attendees, which will allow you to ask for a higher ticket price without losing customers.
Here are some hands-on tips to help you maximise your ticket value – and increase your profit:
Add a premium option – One way to influence your buyers is through 'premium' pricing: tickets that you price intentionally high to increase the perceived value of your general admission tickets. You don't expect to sell many of these premium tickets, but your other ticket types, e.g. VIP and GA, now appear to be better value by comparison. Voilá, you've just increased the perceived value at no extra cost!
Apply minor pricing differences – According to Nick Kolenda, author of Methods of Persuasion, slight differences in how you display prices can make a difference in your customers' willingness to buy, or not buy, tickets. Having a slight difference in price between similar tickets, e.g. between tickets for two separate days of a festival, actually increases the likelihood of a customer purchasing a ticket for one of the days.
That's because customers want to easily identify value and, if the two days are priced the same, attendees will have a hard time knowing what's better value – which might make them hesitant or even stop from buying a ticket. So, even if you offer the same event on two days, having even a slight difference in your price helps your attendees make a choice and entices them to click buy.
Order prices high to low – The placement of your prices affects the way buyers perceive that price. Listing the highest ticket price at the top of your page makes your attendees regard it as a reference point. If the first ticket option your attendee sees is £100 for a VIP ticket to your comedy festival, that price affects the person's perceived value of the event. If your attendees now use that £100 ticket as a reference point, the general admission and early bird options seem like a better deal than if the order were reversed. This strategy will help increase sales for your VIP tickets – as well as your GA and early bird tickets.
Offer value add-ons that cost you very little – Let's say 100 of your attendees are willing to pay an additional £10 for early entry to your event. With minimal effort on your part, you enhance the experience for 100 of your attendees and add extra profit to your bottom line.
Experiment with price – Most organisers increase ticket prices three times throughout their on-sale. If you know that your target market values your event at £60, use early-bird pricing to sell slightly cheaper tickets at £55, then increase the price to £60, and finally raise the price one more time. The words 'sold out' are like steroids for sales. This lifts the perceived value of tickets because potential attendees understand the scarcity of this price.
I'm hoping that you will find these tips valuable. If you're looking for some more details on value based pricing, have a look at the Eventbrite blog where we have published the more in-depth strategy paper 'How to Price Your Event'.