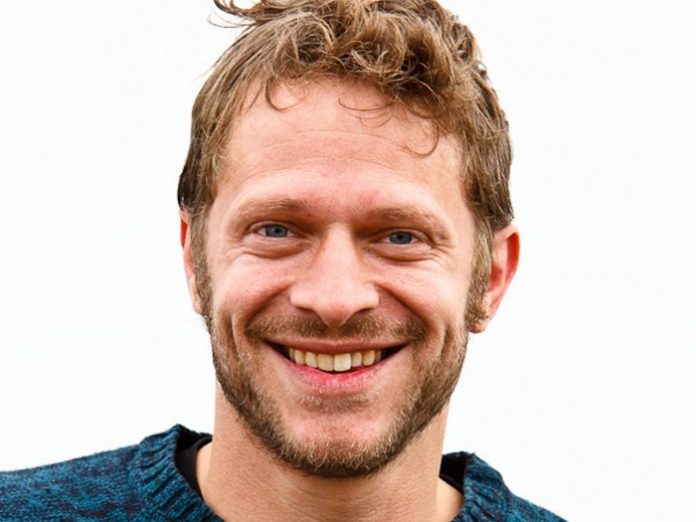 Chris Johnson is the co-founder of Energy Revolution, a charity that compensates for carbon emissions incurred through festival travel. He is also a Director of Kambe Events, as well as the co-founder and chair of Powerful Thinking, the UK festival industry forum on sustainable energy.
We have learned that travel typically accounts for 80% of an average UK festival's emissions. How people and equipment get on and off site is therefore a key area to address if, as event organisers, we are serious about tackling environmental impacts.
In 2015, the Show Must Go On report – published by festival industry think-tank Powerful Thinking – comprehensively set out the environmental impacts of the festival industry. The report revealed that the vast majority – as much as 80% – of the festival industry's greenhouse gas emissions (GHGs) come from travel and transportation. Festival organisers also identified the reduction of travel emissions as a priority for the industry in tackling the overall carbon footprints of events in the 2017 Industry Green Survey.
So what can be done to educate our festival-goers on the impacts of their travel choices and to persuade them to consider more sustainable forms of transport? Understanding audience behaviour and preferences is a vital step in making sustainable travel accessible, and many organisations are working together to gather this data. In 2009, Festival Republic chaired a cross-industry research group that worked with Julie's Bicycle to better understand audience travel behaviours across different festivals, evaluate incentives for reducing travel impacts, and shape recommendations going forward – resulting in the Jam Packed report. A Greener Festival conducted an audience survey in 2012 showing that 70% of festival-goers see traffic congestion as having a negative impact on the festival environment and that 65% agree that they would travel to festivals by public transport if it was provided as part of the ticket price.
More recently I co-founded Energy Revolution, a UK charity set up in 2015 by a group of leading festival organisers and cultural leaders including Ben Robinson, founder of Kendal Calling; Chris Rutherford, founder of Boomtown; Alison Tickell, Julie's Bicycle CEO; and Ed Gillespie, global sustainable brand pioneer and founder of Futerra. Energy Revolution's mission is simply to help events organisers, companies and artists to better understand and tackle travel impacts. Energy Revolution has released a Guide to Sustainable Travel for Festivals and Events (2017) which brings together and adds to previous research on the subject, giving festival organisers clear information on the way audiences currently travel, the impacts of their choices by transport type and examples of initiatives that can lead to reduced emissions.
In a nutshell, reducing travel impacts means fewer private cars, higher vehicle occupancy, and more festival-goers using shared forms of transport or using sustainable fuels. Many events have successfully trialled initiatives to reduce travel impacts in these ways. In 2011, Glastonbury's Green traveller initiative set aside a percentage of tickets for combined coach and entry packages, providing incentives such as food vouchers and discounted merchandise. Boomtown literally doubled their coach numbers in one year between 2016 and 2017 using 'entry + travel' packages, reducing the car parking space required and CO2 emissions produced. Many events – including Latitude, Boomtown, Bestival and Shambala – have offered guided cycle rides with partners. Festivals such as Kendal Calling are working with train service providers to offer discounted deals, and city events such as Redfest in Bristol have provided serviced cycle parks and mechanic services for festival-goers arriving by bike. The number of coach providers dedicated to the festival sector is expanding, and this year we will see electric car charging emerge as a service at many festivals.
But why make such an effort to focus on this issue? Aside from the obvious direct benefits of reduced vehicle numbers leading to easier traffic management and less land required for car parking, we are at a pivotal moment in the human impact on climate change. The Paris Agreement brought together almost 200 governments around a commitment to keeping global warming well below 2.0C (3.6F) above pre-industrial times. Current trajectories put us on a path exceeding that, and it's thought that to have a chance of meeting this target, so critical to human society, we need to peak our global emissions by 2020 and then rapidly reduce them. Travel and transport is responsible for a huge proportion of our collective impacts. For example, in the UK, transport is now the highest emitting sector of the economy, responsible for around 26% of greenhouse gases.
Festivals can and are playing a vital and significant role in adopting and inspiring the changes we need to see in society to meet the challenge of climate change. A sea change is taking place before our eyes with regard to environmental awareness and commitment, with more than 70 festivals engaged with the Vision:2025 initiative to reduce emissions by 50% by 2025, and a huge array of commitments to plastic reduction announced this year, including the AIF's Drastic on Plastic initiative that included a pledge to completely phase out single-use plastic within three years.
So what solutions are out there for festivals to collectively work towards tackling travel emissions? What is carbon balancing and where does come in for the live events sector? Carbon balancing is the act of investing in future carbon avoidance or mitigation, commonly through renewable energy; replacing fossil fuel emissions with clean energy, thus reducing emissions; or planting trees that absorb carbon over their lifetime. Carbon balancing should be seen as a last resort, not a solution. Any emissions that are released into the environment are there to stay, and will have an impact on global warming. But there is a compelling case for carbon balancing in addition to taking action to directly reduce emissions. Through the act of measuring travel and calculating associated emissions, people and organisations become more aware and engaged with their impacts, and typically begin to see opportunities to reduce them. Around 700 Arts Council England funded organisations are using the Julie's Bicycle Creative IG Tools online to measure their impacts. Julie's Bicycle report that a 21% reduction in energy related emissions has been achieved since 2012/13 as a result of the project, along with an estimated £11m of savings on energy costs in the arts sector. On an individual level, giving festival-goers the option to balance their journey when buying a festival ticket helps maintain awareness that travel has an environmental impact, and that they can take action if they choose.
Energy Revolution works with event promoters, audiences, venues, artists and their agencies, ticket platforms and the industry supply chain to measure and balance the emissions from festival and tour travel miles. To date we have balanced over 5 million travel miles, with 100% of all donations going directly to projects that generate clean renewable energy, including wind turbines in India and the UK, and community solar projects in the UK. These projects directly prevent fossil fuel based energy being produced, reducing emissions, and creating an energy infrastructure fit for the future.
Many organisations see carbon balancing as positive action and are working with Energy Revolution to build an industry-wide movement towards a low carbon infrastructure for the future, from Rock City Stage Crew balancing their staff travel miles to The Ticket Sellers integrating a travel carbon calculator for events using their ticketing platform, and Tuned In Travel offering travel balancing to thousands of passengers. Grammy-winning artist Joss Stone balanced the first half of her Total World Tour, in which she aimed to play in every country of the world in 2017, and her agency Diplomats of Sound will be the first management agency to work with their roster to balance their tours.
Energy Revolution is founded on the principle of Creative Commons copyright, the idea that information should be shared for the benefit of everyone, and we are on a mission to better understand the current landscape and inspire change. We are working with CGA to survey 10,000 festival-goers' perspectives on adopting sustainable travel and will publish recommendations based on the results this autumn. But more data and analysis is still needed on travel by crew, artists and suppliers to help the industry understand the wider impacts of event travel and develop smart solutions. Shambala and Cambridge Folk Festival are currently working closely together to collect and compare comprehensive data on travel, and we will work with other member events and suppliers to gather detailed data to help shape advice over the coming year.
I think we will see radical changes in the coming years, driven by legislation, economics, personal choice and organisational leadership. Electric car sales are exponentially increasing due to advances in battery technology, reducing costs and legislative expectations, and we will see charging become a norm at events. We expect to see coaches beginning to use batteries, charged by solar and wind or grid connections at depots. Local shuttle services will begin this trend due to the shorter journeys required. As private car travel becomes more expensive due to fuel taxes, we will see shared travel options take a larger share of travel to and from events. Ultimately the fossil-free future of travel is efficient grid-connected public transport systems, and local transport links using battery or sustainable fuels. The exact nature of this will depend on whether batteries or alternative fuels such ethanol derived from algae establish themselves as viable cost-effective solutions first, and whether the UK government pursues legislation to shape transport and emissions, something that it has been taken to court repeatedly for ignoring.
As the Dalai Lama said at Glastonbury in 2015: "We must not wait for our political or religious leaders for they have not so far taken the action needed. We are the change, every morning when we wake up, and every small change that we feel we can make."
Let's do it.
———–
50 organisations are already involved with Energy Revolution, including 37 festivals, and suppliers and artists. If you would like to get involved to help them reach the target of 10 million travel miles by 2020 get in touch or visit the official website.