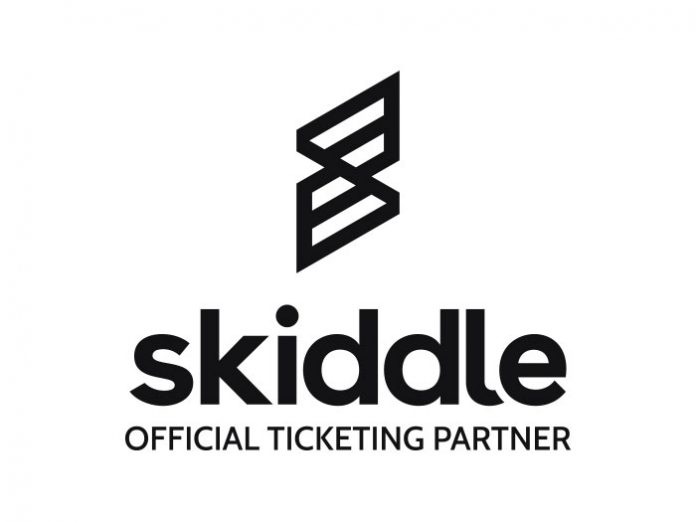 Following the widely reported disaster that was last year's Hope & Glory Festival, Skiddle – one of the failed event's two primary ticketing outlets – made the 'unprecedented' decision to refund each and every snubbed attendee out of its own pocket, incurring a decidedly non-trivial loss of £65,000 in the process. Moves such as this, coupled with the company's strong editorial voice, unique consumer friendly features and support for positive industry initiatives, suggest that Skiddle is intent on going beyond what is expected of a typical ticketing agent.
Insights recently spoke with Victoria Bamber – Skiddle's Head of Communications – about the latest developments within the company and the wider festival scene.
Festival Insights: It's been a couple of years now since we last spoke with Skiddle, at a time when you had just undergone a rebrand and launched your Re:Sell & Cool:Off initiatives. What have you been up to since then?
Victoria Bamber: We haven't really stopped to be honest! We like to be at the forefront of technological innovation, especially because ticketing is quite behind the times!
As well as ​Re:Sell ​and ​Cool:Off, ​we have also introduced our Waiting List, which automatically gives people the opportunity to add themselves to a queue for tickets. We have also adapted our online queueing system for high traffic events, which is much fairer and more transparent for customers.
In the last month we have updated our app, which now uses 'big data' to offer our event discovery experience; suggesting great festivals, gigs and club nights in your area, entirely personalised to each customer's unique preferences.
FI: From its What's On & Festival guides to its prolific editorial output and support of industry initiatives like Safe Gigs for Women, Skiddle seems intent on being more than just another ticketing outlet. How important is it for Skiddle to engage with wider issues and have a voice in the industry?
VB: You've hit the nail on the head there! We have built this business up from a side project in a student bedroom and, nearly two decades later, we're constantly looking to make a positive difference to the industry we love.
We speak out openly on issues that affect music lovers and the industry more generally. In a nutshell, we are keen to do all we can to stop for-profit secondary ticketing, protect and support independent music venues and make sure everyone feels safe and comfortable attending live events. We feel like we can speak out authentically on these subjects because this ethos is built into Skiddle's DNA. Our staff are a dedicated bunch of promoters, artists, DJs and venue owners. As well as working to make ticketing fairer and more flexible and we always like to think we're music lovers first and business people second.
Over the past 12 months, we have partnered with Safe Gigs For Women and Attitude Is Everything, and also work closely with FanFair Alliance, Music Venue Trust and Big Issue In The North – organisations that aren't just hugely beneficials, but also stand for everything we consider positive in an industry where negative headlines always outweigh the good stuff that's taking place.
FI: Given that you're so close to the festival market, are there any emerging trends or technological advancements within it that you're currently excited about?
VB: As well as embracing flexible payments and deposit schemes to ensure everyone can attend, many organisers are embracing the power of tech and are harnessing the power of social media in order to appeal to the masses.
At Skiddle, we love events that go the extra mile to appeal to their customers and create an entirely immersive, vibrant experience that goes above and beyond expectations. We're also keen to support the boutique scene –appreciating that bigger isn't always better.
In terms of tech and innovation, we are bringing on more festivals than ever before who are embracing the fact that customers want fair and flexible ticketing. As well as our app, which can help customers drill down into finding the perfect festival for them, this year we also created a Fantasy Festival Line-Up, which allows people to create their ultimate festival poster using artists linked from their Spotify. It's a really cool little feature and we'd encourage everyone to check it out.
FI: Conversely, are there any growing challenges you've observed that festivals have to contend with, and how do you think they can overcome them?
VB: Numerous! With competition increasingly stiff and music lovers demanding more bang for their buck, these days a prime location and stellar line-up is only half the battle.
Last year, many festivals were caught out by the elements, so we are always impressed by the power to adapt and evolve to meet customers' changing needs and requirements. Skiddle now sells for a lot of inner-city festivals, which are increasingly popular because of their convenience, affordability and quirky use of space. A lot of the promoters we are working with are also embracing diversity, after repeated public outcries about the lack of representation on their line-ups.
These days, there's no room for error and everything from the food stalls, to the quality of the toilets, to the seamless entry to the grounds needs to be spot on. Naturally, the more Instagrammable-friendly your festival is, the better!
Essentially, festivals can never stand still. And, aside from a couple of exceptions, can never be complacent or rely on customer loyalty. Live events are an ever-changing beast, and it's really exciting to be involved in such a vibrant and eclectic industry.
FI: Recent months have seen pressure mount on the secondary ticketing market – from the closures of Seatwave & GetMeIn to the international investigations into Viagogo. Do you think the time is finally up for the touts, or is there is still more to be done?
VB: To be honest, it's probably the issue we are most vocal about! Whilst we are delighted that Ticketmaster are making a substantial effort to tackle the touts by closing down their exploitative secondary sites, there is more to be done.
Realistically, the frank discussions that are being had around ending consumer exploitation in the for-profit secondary ticketing market are great, but we firmly believe that until Viagogo is made an example of and is forced to cease trading, the ticketing industry will continue to be blighted by their very existence.
In our opinion, the only way to stop touting and for-profit ticketing is using technology. Skiddle have placed themselves at the forefront of this innovation as the only primary outlet currently offering a refund policy. As well as our face value reselling platform – ​Cool:Off, launched in 2016 – we also implement mobile only ticketing and other preventative measures for tout-prone events.
FI: Is there anything else we should know about Skiddle?
VB: Loads! But we don't have the time or the space, sadly. Later this month, we will be releasing the results of an incredibly important study we undertook, investigating the mental health and wellbeing of people working in the music industry.
Essentially, an astronomically high proportion of promoters, event organisers and venue owners are suffering with stress, anxiety and depression. It's the first time a study of this kind has been commissioned and we'll be releasing the results, alongside the steps we're taking to support and assist music industry professionals very shortly.
If anyone is interested in covering the results, or is looking for more information on how they can assist, feel free to get in touch.