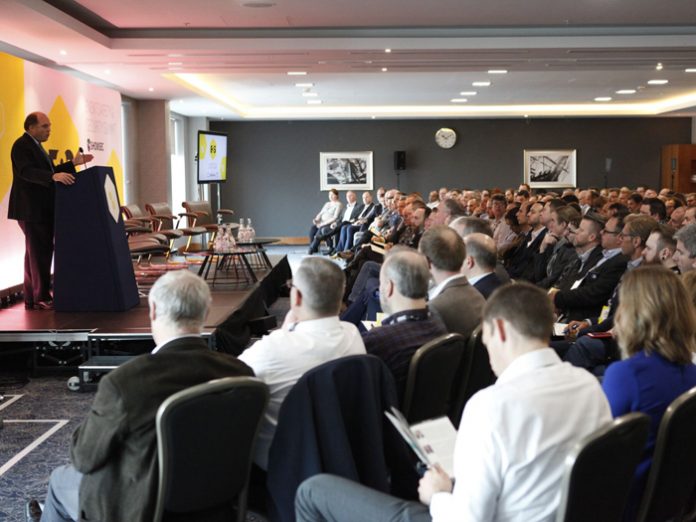 UK: The conference agenda of the 2nd Event Safety & Security Summit (E3S) has been announced, more than doubling the number of discussion topics and presentations from its inaugural edition last year.
The invitation-only event takes place on October 30 at the Congress Centre in Central London, with over 400 delegates expected to attend. The one-day meeting brings together leading international venue, festival, touring, sport and security professionals.
Panel sessions include Protecting the Future of Live Events, which examines what initiatives are helping develop an international safety culture, and Learning Transferrable Lessons, which considers operations from the World Cup to state visits by US presidents to learn lessons from each scenario.
Other panel topics focus on flexible solutions to in-work training, while presentation topics include the threat to crowded spaces, prioritising risk to events, integrated safety & security planning, the crowd as participatory threat sensors, working with group psychology in emergencies, trends in behavioural detection and the revolution in event incident logging.
Crowd Connected's James Cobb will present Mobile Messaging in Emergency Communication, featuring exclusive results of crowd movement data – including evacuations – gathered from festival apps, while Daniel Brunsch (University of Cologne) introduces a new approach to crisis communications, The Guardian Angels.
Gary Simpson, security director at SMG Europe, will lead a 45-minute workshop on developing Dynamic Lockdown Procedures for a variety of different events.
Lord Kerslake, author of the independent enquiry into the Manchester Arena attack in 2017, will present the key findings and recommendations of his report.
JSaRC's Shaun Hipgrave reports on a year of trials of new methods and technology, in Alternative Approaches to High Footfall Screening.
Lucy D'Orsi, Deputy Assistant Commissioner of the Metropolitan Police, will conduct the E3S Welcome Address.
"This year's agenda builds substantially on last year's sold out event," said ILMC head and E3S organiser Greg Parmley. "With 20 topics announced and more to come over the coming weeks, E3S sits in the centre of where safety, security and live events intersect."
E3S is produced in close collaboration with the MOM Consultancy, the European Arenas Association (EAA), the UK's National Arenas Association (NAA) and Association of Event Venues (AEV), with input from leading live event security companies, theatre and festival organisations.