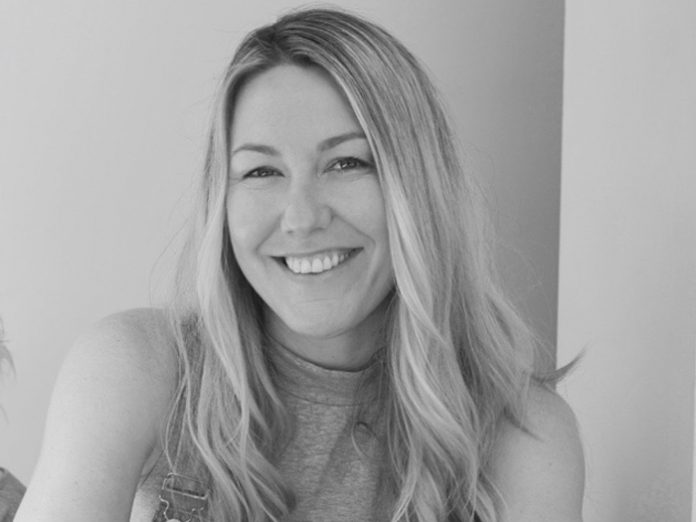 EMC Executive Producer Jane Singo has been involved in the live events industry for almost 25 years, having worked as a dancer, event promoter, manager, and agent before starting work with EMC back in 2012. Initially curating and hosting a delegation from Asia to attend EMC, Jane was given the reins of Conference Programmer before taking over the Executive Producer's role, and now also sits on the management board of MusicNSW, the Club Music Advisory Group for APRA AMCOS and the Advisory Panel for the Australian Music Vault.
Dance music has never been more popular that it is now, wherever you are in the world. But how does mainstream coverage convert into a thriving, longterm scene that is accessible to all? This is one of the challenges that all territories face, and one that Electronic Music Conference Sydney has been aware of for a while now. Once again this year's event will feature a range of local and international guests as well as vital keynotes, In Conversations, workshops, masterclasses, breakout sessions and networking events, plus EMCPLAY – five nights of parties, club nights, film screenings and pop-ups.
Even since the EMC began, the scene in Sydney and Australia has changed significantly. The lockout laws introduced in 2014 have had the most significant impact on the city. The musical landscape has also changed dramatically, because EMC was launched in 2012, at the height of the massive EDM wave in Australia. It was pre-social awareness to the degree we see today. Looking back, and without taking anything away from the guests EMC have had over the years, it was a program that offered nowhere near the diversity that it does today in terms of representation of electronic music genres, gender, or cultural backgrounds.
The reason the EMC was started was to provide an annual gathering of people that are either working within electronic music culture, or simply passionate about it. It has, since its very early years, had a commitment to strengthening the relationship between the various markets across the Asia Pacific region; to be a conduit to connect like-minded people and businesses across the region and to generally play a part in building bridges between the many exciting markets in the Asia Pacific.
The showcasing program EMCPLAY has also created solid opportunities for numerous Australian artists. There have been label signings, festival bookings, international tours and collaborations born from an artist showcasing at EMCPLAY. EMC also launched a new vertical called Global Cities After Dark in 2017, in partnership with global Night Mayor advocate Mirik Milan. This event approaches night time economy and night time culture from a global perspective, and brings together the 'top down and bottom up', pairing government with creative industries, urban planners, health and safety figures, and hospitality leaders. The purpose of Global Cities After Dark is to explore different strategies and solutions that different cities around the world are using to support their nightlife, whilst also addressing the challenges with the night.
Government support is paramount for a scene to become stable and then to grow. That goes beyond financial support. Governments need to understand the cultural value and positive social impact of electronic music. We took some free EMC events called EMC Connect to Sydney, Melbourne and Brisbane earlier this year, and it was really amazing to meet a number of people living with special needs that expressed to us how much of a sense of belonging the electronic music community has given to them. There are some incredible stories from people in our space who felt very lost and alone, but through their passion for electronic music found a sense of belonging and a community that they actively are a big part of.
Arts funding particularly in New South Wales is also under the spotlight right now, thanks in part to the recent Parliamentary Inquiry into Music & Arts. It's pretty obvious that there's a big issue when art forms like opera, that attract 1/10th of the audience & revenue that contemporary music does, receive millions of dollars more in investment. We think we're going to see some big changes in the coming 12 months in arts funding.
In terms of growing and attracting an international audience, it takes a lot of relationship development and management, as well as constantly being obsessed with what's next, particularly in Asia. It means that now USA and Asia are equally important markets for EMC, with more and more Europeans attending in the past few years.
As Asia continues to open up as a region and as Australian artists and their team continue to clock up achievements internationally, people and businesses from other international markets get a lot of benefit in coming to Sydney to get a first hand view of what's going on down there as there's only so much you can get from Skype, emails and electronic communication.
Nothing is more useful and inspiring than heading to somewhere like EMC for a week, soaking in the real scene down there and meeting a stack of amazing people doing really amazing things in these markets.
That said, challenges remain in terms of visas, with the government making organisers jump through hoops if they want to be able to bring some pioneering people who are doing incredible work to the region. But while EMC continues to thrive and drive things forward, things will only continue to improve in Australia, at least.