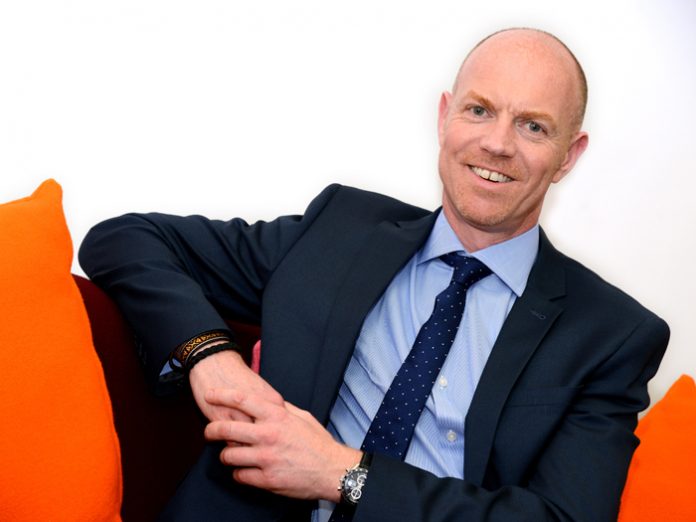 Andy Grimsey is a Partner at the licensing law firm, Poppleston Allen, and since 2004 has acted on behalf of major breweries, late night operators, restaurant chains, developers, and large independents – including festivals.
Festivals, like many other licensed premises, continue to ride the storm of increasing bureaucracy and legal requirements. Here are a few of the main developments in the last couple of years that may affect you, your staff and customers.
THE LICENSING ACT 2003
If you have a premises licence or host your event under a Temporary Event Notice (TEN), you may know that the Statutory Guidance to the Licensing Act 2003 was amended in April 2018. Because of concerns from authorities that some TENs users were circumventing the statutory limits on the number of attendees (including staff and performers), namely 499 per TEN, the guidance has been amended to state that where an event is proposed to take place in a public park, or in plots within larger areas, that a clear description of the area in which licensable activities are to take place should be included, together with whether the premises are, for example, an open field or a beer tent. The authorities will be looking for clear measures to be put in place to ensure that the statutory limits on attendees are not exceeded (e.g. door staff or barriers to prevent migration from one TEN area to another). Objections are likely to be received by the police or Environmental Health Officer if they are not so satisfied.
Licensing authorities are not required to bring TENs to the attention of local councillors or residents, but the guidance has been amended to state that authorities 'may wish' to consider doing so by making their licensing register available online or including relevant details of a TEN when it is received. Instinct and anecdotal evidence suggests to me that licensing authorities will not want this additional non-obligatory hassle, but they can make this information available if they so choose.
FORM 696
Those of you who organise events in London may be aware that this form – which covered a host of details that needed to be provided to the Metropolitan Police for so called 'promoted events' – was scrapped by the Met about a year ago. Similar schemes exist or existed in other police forces around the country. It is not yet entirely clear what has replaced them, save to say that the Met have introduced a 'voluntary scheme'. Conditions on licences that require the completion of Form 696 remain to be valid unless amended or removed.
LICENSING APPEAL FEES
One bit of good news is that from July 25 2018, the cost of lodging an appeal in the Magistrates' Court from a licensing decision (for example, the refusal of a new licence or conditions imposed following a review) has been reduced from £410 to £70.
FSA / HEALTH & SAFETY
The sentencing guidelines for Health & Safety and Food Safety / Hygiene offences have been updated. It will come as no surprise that they have become far more punitive than before, carrying the very realistic chance of an extremely large financial penalty. The top end maximum penalties for the majority of Health & Safety offences used to be £20,000 and for Food Safety / Hygiene it was £5000, but these can now reach the hundreds of thousands. The new guidelines separate defendant companies using turnover, which means the larger the turnover the larger the fine.
The courts also now have the general power, where applicable, to deliver unlimited fines – again increasing the chance of being given a very large financial penalty for offences not specifically covered by the guidelines.
With this heightened risk of receiving very large penalties for getting it wrong, it is ever more important to get it right. It is imperative that risks are assessed properly and competently, with risk assessments being conducted thoroughly. Company staff need to be trained in relation to the risks and best practices in place, to ensure that company policies and procedures have been truly disseminated throughout the company. A mentality of compliance with the regulations is vital, and getting onboard members, directors, and shareholders to understand the risks faced for getting it wrong is more important than ever. Compliance should start at the top and filter downwards to ensure that it is taken seriously.
Festival organisers will need to ensure that site-specific risk assessments are conducted per event. It is acknowledged that staff at festivals are often transient / temporary, but this does not negate the need to provide them with training.
GDPR
As all of you will hopefully be aware, the General Data Protection Regulation took effect on May 25 2018. Its fundamental aim is to provide a consistent approach across EU Member States, which compels organisations to be transparent and accountable in their use of personal information and to provide consumers with greater control. There is a host of guidance out there already, including on Festival Insights and the Information Commissioner's Office. GDPR could affect your ticketing, marketing and CCTV arrangements, to name but a few.
AGENT OF CHANGE
The Agent of Change principle basically states that the person or business responsible for the change is responsible for managing the impact of the change. More practically, one example is that incoming developers building new residential properties near existing music venues (and I would suggest festivals are included in this) should install sound insulation into their new buildings, rather than the existing music business or festival having to lower sound levels or fork out for expensive noise insulation themselves.
Whilst the principle immediately gives rise to significant practical difficulty (how do you measure the 'status quo' in terms of noise levels? How do you insulate a new resident's back garden?), at least the principle has found itself into the new National Planning Policy Framework and the accompanying guidance. This is a start but it is only the start. It is to be hoped that licensing guidance will be amended in due course and the principle will be given more teeth. Watch this space, and just as importantly: watch out for any planning notices for new developments, and take action if you see any.