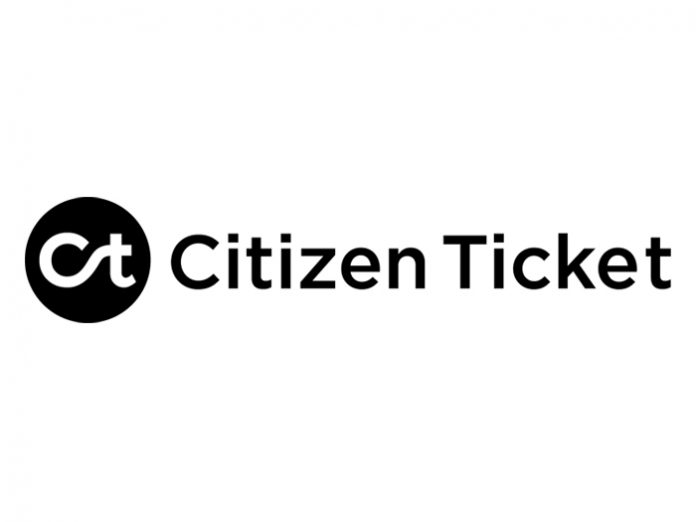 UK: Blockchain ticketing startup Citizen Ticket has unveiled a host of new features now available on its platform, including the option for organisers to select a charity to which CT will donate 50% of its booking fees, as well as the ability for customers to transfer tickets to friends and family using just an email address or phone number.
Citizen Ticket says that it wants to contribute to social objectives while putting the trust back into the ticketing industry using its in-house developed blockchain technology.
Although widely known for powering cryptocurrencies, the fundamental principles of blockchain – transparency, authenticity and security – provide opportunities in other industries, especially ticketing, where eventgoers are regularly victims of disreputable secondary ticketing ventures. To combat the world of ticket touting and fraud, Citizen Ticket are harnessing blockchain's capabilities, and presenting this solution in a straightforward manner, without requiring users to have any existing knowledge of the technology.
The new charity initiative transforms booking fees into a force for good. Event organisers can choose an organisation, and half of Citizen Ticket's booking fees from each ticket sold to their event will be donated. Current charities available to select include Movember, The Fawcett Society, and St John's Ambulance, with organisers also able to submit suggestions for their preferred charity. All donations will contribute to the company's goal of raising and donating £100,000 to charity by the end of 2020.
"Our decision to incorporate charitable donations into our booking fees has been a no brainer for us," said Citizen Ticket's co-founder, Phil Shaw-Stewart. "As individuals, all of our team members have a strong social conscience, and this is reflected throughout our company and objectives."
Also amongst the platform's recently added features is an updated ticket transfer function. Customers with tickets purchased from Citizen Ticket can transfer these to their friends and family, via their account on the website or mobile app. All they need to do is enter a valid email address or phone number for the recipient, who will then be able to access the ticket in their digital wallet. This digital 'one wallet' features a single, unique QR code where all purchased and transferred tickets are held, ensuring authenticity and security, and requiring just one quick scan of a customer's app or confirmation email for entry to an event.
As well as offering a simple solution for customers to distribute their tickets, the transfer function equips organisers with data on actual event attendees, not just those who have purchased tickets, providing a clearer picture on attendee demographics.
Other new features available to organisers include the ability to track link performance and conversions, referral rewards to incentivise ticket sales, and the option to allow automatic refunds. Organisers can sign up for free, with all features included as part of a simple 10% booking fee, capped at a maximum of £15, charged to ticket buyers.
To date, Citizen Ticket has delivered hundreds of successful events through its blockchain based platform. Recent clients have included NI Science Festival, whose programme featured over 180 events; the 30,000 capacity Fringe By The Sea festival in Scotland; and London's 11-day Objectively Funny Festival.