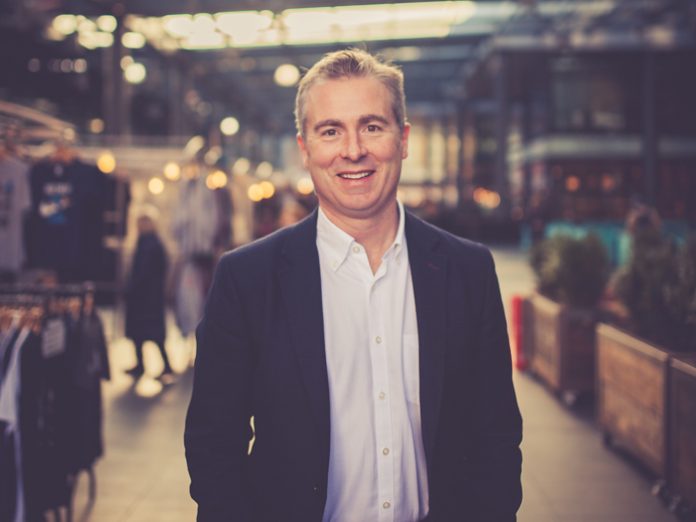 Nick Hucker is CEO of Preoday, a role he has fulfilled for over a year after initially joining the company as Head of Business Development in September 2017. Prior to joining Preoday, Nick was Regional Sales Lead for Northern Europe, Middle East and Africa at global advisory, broking and solutions company Willis Towers Watson. In this role he was responsible for all software solutions sales across the Life & Non-Life solutions, Enterprise risk platform, Iaas and Saas solutions. He managed over 150 clients and a senior sales team. Nick has also worked at Microsoft UK in business development and solution specialist roles, SunGard iWORKS and London First Group.
Every year, thousands of fans look forward to their summer festivals, but one element they don't look forward to is having to stand in line for food and drink, or toilets! The nature of the music festival industry is rapidly changing. Consumers are looking at the bigger picture and demanding a better all-round festival experience. The exponential rise in boutique festivals illustrates the drive for a highly curated, enjoyable customer experience. Unable to rely simply on headline acts, organisers must provide a service that addresses these grievances.
The area of queues is one that some festivals urgently need to improve on if they're not going to suffer serious reputational damage. As an example, music fans who attended events at Finsbury Park at the start of last July called for refunds after reporting 'shambolic' organisation, much of which was down to queuing times. There were reports that fans had to wait up to two hours to get a drink at the bar. Not only did they argue this was dangerous due to the blazing heat, but it caused many to miss large chunks of the show.
However, it's not only the customers and festivals that suffer, it's also the vendors themselves. Thousands of food traders, charities, campaigning organisations and other vendors are present at festivals every year. Competition is high for custom, but the nature of the hungry or thrifty reveller means that it's not always the product on offer that is most likely to win their wallets. No, for a good portion of revellers, what is for sale – be that food, drink or sunglasses – will be of less consequence than the size of the queue leading to its purchase.
With almost all festival-goers bringing a smartphone and 4G WiFi gradually becoming a growing reality, mobile transactions in pre-ordering food and drink have become the natural progression for a much improved and positive consumer experience. Pre-ordering only requires signposted collection points, meaning no long queues and no cash. We would argue that enabling customers to pre-order food and drink ahead of attending a festival, or at the festival would be a logical step, but we are aware of the unique challenges that festivals face. Despite progress, a stable internet connection for the vendors and customers can be a problem, particularly for rural festivals.
This can impact both the ordering and payment of purchases. One way around this is to require customers to pay in advance when they order online, to then pick up at the festival. All that needs to happen is for drink orders to be placed in advance and the customer to be sent a unique number or QR code. The vendor will receive orders in advance of the festival and be able to see them on their tablet or print-out list.
Then, when the customer comes to pick up their purchase, all they need is a print-out or to have taken a screengrab on their phone – no internet needed. When at the event, the person walks to the bar, has their code scanned / entered into the system and the pre-ordered drinks are handed over. If the vendor has the orders on their tablet, the staff member can check off the orders offline and once the device is connected to the internet, it will sync up to confirm that the orders have been completed.
This offline pre-order system works particularly well with pre-made food or drinks that can be picked up. If the refreshment being ordered is in a can or bottle, then it can easily be chilled prior to collection – far more pleasant for the customer than warm, pumped drinks. Not only that, but drink quantities can be accurately judged, meaning little to no waste as the operator knows exactly what volume to have delivered in advance. This can be a huge money saver for vendors.
During last year's season, we had the pleasure to work with some amazing household brand names in a festival setting. For example, one is a wonderful charity called FRANK Water, which sells refillable water bottles at festivals around Britain. Customers at festivals including Cornbury and Green Man had rapid access to drinks – already paid for – and that the extra revenue generated has a direct benefit for the charity's fresh water initiatives.
Digital ordering at festivals can only be win-win-win for the customers, the stall holders and the festival organisers themselves. Stallholders will lose less business if they aren't obscured by lengthy queues and will therefore attract more walk-by customers; customers will benefit by paying, collecting and returning to their gig at record speed; and the festival gets more downloads of its app and greater engagement.
Festival-goers have strangely contradictory personalities. On the one hand, they act on impulse, heading for food only when they feel hungry, sleeping only when they absolutely must. On the other, they plan their days intricately, knowing exactly where they want to be and who they want to be seeing at what time. It's this aspect of the festival-goer's personality that would go head-over-heels for the opportunity to pre-order their food, drink and merchandise in advance. No more queues, no need to carry cash and a lower risk of losing their well-earned viewing spot for Ed Sheeran on the Pyramid Stage.