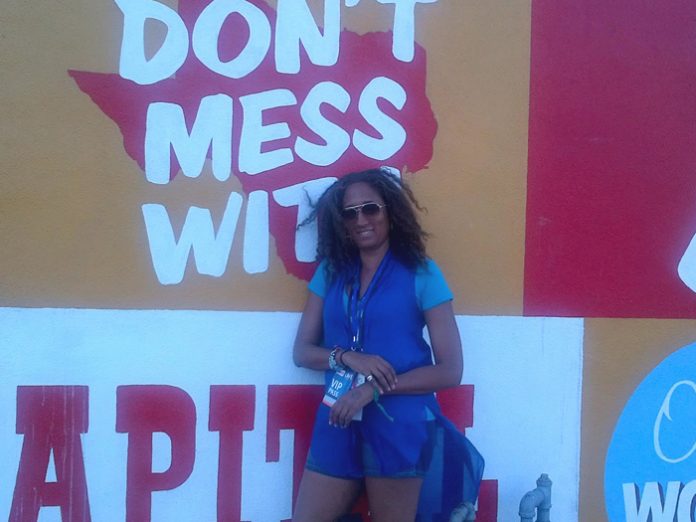 Natasha Manley is the Head of Music at Selina International Music Summit, a music industry conference staged across various developing territories. SIMS Medellín will take place from May 16 – 18, followed by SIMS Mexico City from May 23 – 25.
My first experience of a music festival was the legendary Reggae Sunsplash Jamaica, in the late 80s. I can still see the smoke from the jerk chicken mingling with the dry ice from the stage. Reggae Sunsplash has hosted everyone from Bob Marley and The Wailers to Black Uhuru, Third World, Steel Pulse, and Yellowman over the years, all beside a beach in Montego Bay.
This started a lifelong love affair for me with live music and also a desire to discover the local music scenes of other countries. I was curious to know what festivals would be like in Lima, Barcelona, Texas – places I had never been to. I was eventually lucky enough to make music my profession and actually check out a lot of these local scenes.
I've worked in the music industry for over 20 years and my career path has loosely reflected the general trends in the industry. I started out at a major label doing traditional marketing, and I remember execs saying: 'I don't know why everyone is making such a fuss about the internet, it will never affect sales'. When the inevitable downturn came I moved over into the live events sector, which continues to thrive despite anything that happens online or any new market trends. I love that no matter what happens, people want to pay money to see a band or DJ live while surrounded by a community of fans.
After my stint with a major live promoter I got taken in-house at a big global drinks brand that wanted to prioritise music. Suddenly brands were becoming a driving force for the industry, not only for funding but also leading the way with surprisingly innovative ideas around music executions and campaigns.
I am now Head of Music for Selina, a rapidly expanding start-up hospitality and lifestyle brand. Again, I feel that my career is reflective of a new branch for the industry.
The start up culture of Selina enables us to move fast, adapting quickly to artist and industry needs. We provide multiple in-house music products to support artists and our community: live performance spaces across all our locations, in-house music studios for artists wanting to create on the road, in-house digital radio stations for broadcast of local content, and the Selina International Music Summit (SIMS) to give local talent access to the global music industry for bookings and general opportunities.
SIMS is our most ambitious project so far. This year we will stage the festival in Medellin and Mexico City, each with three days of music programming. Selina will host panels populated by innovators of the industry including Spotify, Vice, Wetransfer, Noisey, Dazed, Como No! Worldwide FM, Veco and more. Each day local artists will have the opportunity to play live, see panels, and take part in music studio workshops & one-to-one networking sessions. We will also have great headline shows for our audiences that mix local and international talent, including Gilles Peterson, J Rocc, N.A.A.F.I, Peanut Butter Wolf, Snr Pablo, Lianna and many more.
We want music to be at the heart of our travelling / nomadic communities, facilitating links between artists and music fans. The old models and routes to market continue to be disrupted, with artists wanting a direct narrative with their audience. Selina's aim is to be a 360 partner to artists and our community of music lovers. A practical creative hub.
With 50-plus Selina locations all across Latin America – and now rapidly expanding into the USA, Europe and the Middle East – we will be hosting over 5000 music events per year by the end of 2019. This will give us access to deeply local music scenes and the ability to support artists all over the world with our music products. It also allows us to curate and bring local music content to global audiences. Selina also activates areas at major festivals all over the world such as Stereo Picnic, bringing our brand to life in line with our musical values.
After being here at Selina for only a year my music library has expanded exponentially. I've now been exposed to incredible artists from Israel, Peru, Budapest, Colombia and beyond. Having access to a global network of locations committed to bringing new music to its community really broadens your personal music experience. I'm excited to go forward and see how we can play a fundamental and practical role in supporting artists and our network of globally curious music lovers.