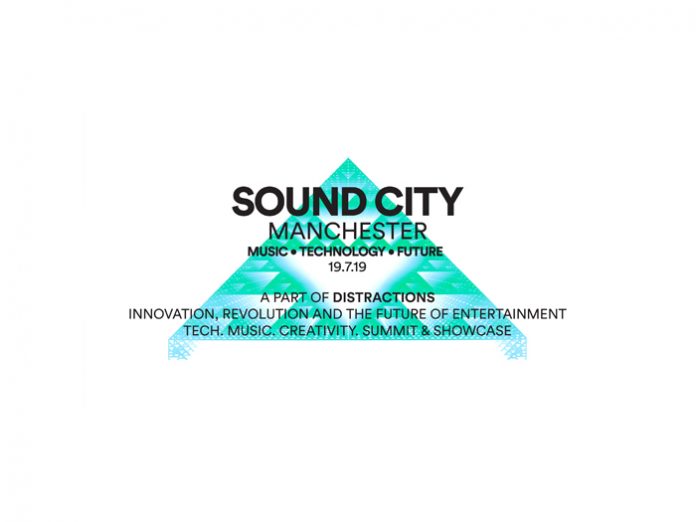 UK: Presented by Sound City, Manchester International Festival and FutureEverything, Distractions will host its first summit in Manchester this July. Set to explore undiscovered intersections between entertainment and technology, the weekend will comprise talks, panels, new music showcases, and additional content.
Liverpool's music and arts festival, Sound City, will feature in the Distractions programme on July 19, along with FutureEverything on July 18 and Manchester International Festival on July 20. The creation of the event also involved Greater Manchester Combined Authority, the Mayor of Greater Manchester, Modern Designers, Rose Marley Management, and Peter Saville.
The Distractions programme promises to cover augmented, mixed and virtual reality; 3D immersive technology; facial recognition software for stadia; ticketing and social media; and the future of digital design. These topics and more will be discussed between some of the world's leading tech companies and artist managers via panels, 'in conversation' sessions, and by a keynote speaker.
To complement the proceedings, Manchester International Festival will run a diverse music line-up at Festival Square, curated by an independent A&R panel made up of some of Manchester's most influential music industry insiders.
Andy Burnham, Mayor of Greater Manchester, said: "Distractions is everything Greater Manchester is about – innovative, forward thinking and radical. We have a pioneering digital, technological and music history. Whether that's building the first computer, the birthplace of the industrial revolution and the Spinning Jenny, or the home of Factory Records, our progressive past should be seen as a great foundation for the future.
"Distractions is all about showcasing the future of Greater Manchester and asking the moral and ethical questions about how technology is both a fantastic opportunity, but also a distraction from reality in an increasingly troubled world.
In Greater Manchester, we don't want to just imagine what the future of entertainment might look like, we want to lead it".