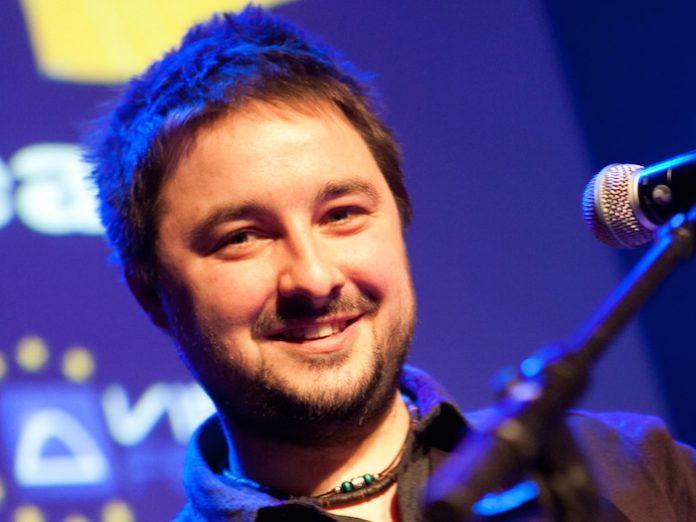 Steve Jenner is PlayPass' Managing Director for the UK & Ireland. 
This summer was our busiest yet at PlayPass, with RFID & cashless deployments at more than 250 events across 22 countries and 5 continents. All in all, we processed 12.82 million cashless transactions, worth £72 million. Globally, we increased our event count by 40% and, here in the UK, we delivered more than 80% of all commercial activations that used this tech.
These are the 10 that I was the most proud of, in date order from first to last.
1.    We Are FSTVL became the UK's first major festival to successfully go fully cashless. A well-oiled RFID operation provided a fast, queue-free experience inside the event, attended by 70,000.
Steve Durham, Director of WeAreFSTVL, said: "We were delighted to partner with PlayPass – they gave us the confidence to say 'we can do this', and the feedback we've had from the public is that it was super easy and super smooth."
2.    Black Deer Festival contracted us to take the festival fully cashless, and also utilised our staff accreditation system. As well as giving visitors a hassle-free experience, the country and Americana festival went on to smash previous UK records for online, pre-event top ups and reported a significant spend-per-head uplift. The increase in service speed took some traders by surprise, including Pizza Of Dreams – who sold-out of stock during the event.
3.    With capacities ranging from 3,000 to 5,000, Smoked And Uncut – a trio of sold-out one-day shows with an older audience demographic – experienced a solid uplift in spend-per-head, going fully cashless for the first time.
Lotti Eagles, head of marketing at Smoked & Uncut, said: "Using PlayPass' system benefited both the customer experience and our experience as organisers. Queues at bars and food stalls were reduced and it has allowed us to far more accurately track spends, which meant we could be far more prepared ahead of the next event as well as use this data to guide our plans for 2020."
4.    British Summer Time Hyde Park employed our crew management and access control systems to eliminate the risk of accreditation fraud on all six of its shows. Several thousand crew working onsite were issued with secure RFID wristbands encoded with their professional credentials, which were scanned at back-of-house checkpoints, where security was paramount.
5.    After a highly successful leap to cashless last year, yielding a reported 24% increase in bar spend, the award-winning 10,000-capacity 2000trees festival added our crew accreditation system for year two. Through fine-tuning the cashless operation, they were also able to achieve another sizeable uplift in spend-per-head.
Festival Director Brendan Herbert said of the accreditation system: "Through this, we've learned so much about our event and all the crew, press, VIP guests and artists that come here. The data mine that we've got that will enable us to run the event more efficiently from an accreditation point of view is mind-blowing, so we're already very excited about using it next year to put new ideas into practice."
6.    One of the proudest and most exciting projects in my career, Bluedot was our biggest UK operation of the summer, with over 500 devices in the field and a team of 14 onsite. It was also a huge year for the festival, having sold-out its expanded capacity of 21,000 and celebrating the 50th anniversary of the first moon landing. It was the perfect moment to go fully cashless, and as a festival themed on space-age technology it was important that the tech was used for more than just cashless convenience.
Enter 'The Mission Log'. Conceived by Bluedot's creative team, this used our new gamification services for the first time in the UK to give visitors a more immersive festival experience. RFID scanners mounted in upright podiums around the site enabled visitors to check-in at over 400 attractions including live performances, talks, exhibits and sponsor activations. After the event, they could log-in to the Bluedot website using their wristband ID to view their 'Mission Log', re-living their personal experience of the event with links for deeper content. It was a big leap for Bluedot and undoubtedly a giant one for festival-kind.
Marc Daly, Bar Operator at Field Vision, commented: "Working with PlayPass at Bluedot saw our transaction speed increase, queues reduce and ancillary costs reduce. We had less security onsite as no physical money needed to be transported or counted. Our risk of theft reduced to almost zero, and our build and de-rig times reduced as less equipment needed to be set up and distributed. The PlayPass team were always efficient and easy to deal with and I look forward to working with them next year."
7.    Neverworld – the festival formerly known as Leefest – levelled up this year with an attendance boost to 6,000 and a fully cashless site. Every ticket came pre-loaded with £26 of cashless credit, meaning that 100% of the audience had money on their wristbands as soon as they were through the gates. The result was a queue-free experience from start to finish and a highly successful transition to cashless.
8.    We went from greenfields to London's Westfield shopping centre for It's Bigger agency, adapting our tech for These Walls Are Meant For Climbing – an action-sports fest hosted by outdoor clothing label The North Face. Interactive climbing experiences alongside live music and DJ's saw our handheld scanners built into the top of 10 climbing walls. One thousand participants each day were issued removable RFID wristbands so they could log their climb by checking in when they reached the top. Using our new Gamification services, this triggered an automated email containing a special offer voucher from The North Face that they could redeem in the high street.
9.    A major onsite cash theft in 2018 prompted Lakefest's organisers to make the jump to cashless this summer. Coinciding with a sizeable increase in attendance to 12,000, it proved a highly successful endeavour that was well received by the family-heavy audience.
Festival director Martin Newell stated: "Going cashless with PlayPass was the best thing we've ever done as a festival".
10. London Dessert Festival, the capital's sweetest new food festival, took place in London's Old Truman Brewery and went fully cashless with us for its first edition to give customers & vendors a smoother experience and avoid the costs and complexities of cash management. Six thousand visitors were issued RFID cards which they could top-up with funds online (in advance) or onsite, to spend on delicious puddings at 50 stands.
Through rain and shine, Wi-Fi and power outages, and even a gate stampede, our technology and operational crew have done us proud this summer and proven to be highly resilient, flexible and reliable. I'm particularly happy with the positive feedback from our clients, praising the results we've achieved on their behalf – for giving their visitors a better experience alongside consistent commercial uplift and improved security across all sites.
We look forward to continued success with our existing UK clients and introducing many more events to the benefits they can attain with our solutions. Please get in touch if you'd like to see what we can do for yours.