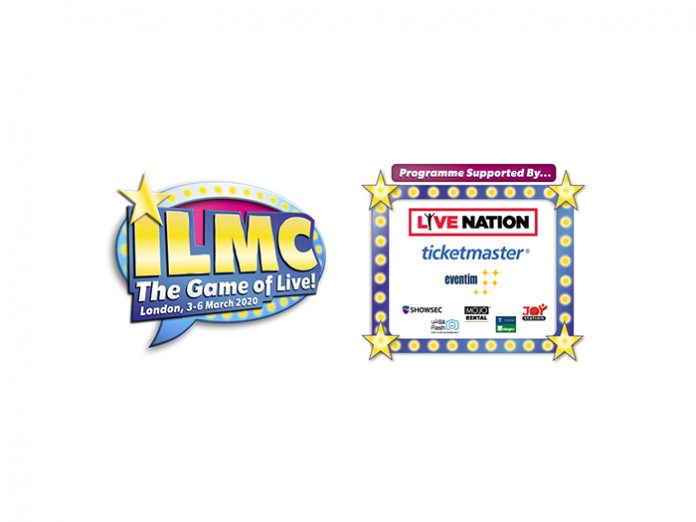 UK: Organisers of the International Live Music Conference (ILMC) have revealed the event's 2020 programme. Spanning the global touring and festival businesses, topics on the ILMC agenda range from ticketing and festivals to greener touring and mental health.
"This is the largest and most diverse agenda in ILMC history," said conference head Greg Parmley. "As the contemporary live music business gets broader and touches more fans and sectors than ever, reflecting that growth in just three days at ILMC gets harder. We owe a huge debt of thanks to the 150 professionals around the world who've contributed to the planning this year as part of our Agenda Committee."
With over 100 speakers and 40 sessions, organisers expect over 1,200 delegates to attend the invitation-only conference from March 3 – 6, with a total of 2,000 professionals at ILMC events across the week. This year also sees the return of Futures Forum on March 6, the one-day discussion and networking event created by young professionals for the next generation of live music industry leaders.
Highlights of the 2020 agenda include:
<ul>
<li>ILMC's game show theme this year is reflected in opening session The Open Forum: Universally Challenged, which adopts a quiz show format as industry leaders review the last 12 months in the business, while Promoter & Agent Blind Date sees eight contestants attempt to find their perfect business partner.
<li>2020 Vision: The 10-year View predicts how consumer behaviour will change around live over the next decade, while Mental Health: Next Steps for Live looks at how much more the industry can do to support its workforce.
<li>ILMC's workshop schedule includes sessions on TikTok, 5G, greener touring, digital marketing, digital tickets, and cancellation insurance.
</ul>
Session chairs and workshop hosts include Alex Bruford & Stacey Pragnell (ATC Live), Sophi Lobl (C3 Presents), Paul Latham (consultant), Jackie Wilgar (Live Nation), Ruaha Kyyro (Fullsteam), Raye Cosbert (Metropolis), Jo Young (Ticketmaster), Karma Bertelsman & Lucy Levitt (Kilimanjaro Live), Kelly Bennaton (DHP), Prince Laryea (Shift Coaching), Steve Machin (FanDragon), Chris Carey (TicketSwap), Michael Hosking (Midas Promotions), Claire O'Neill (A Greener Festival), and Gordon Masson & Jon Chapple (IQ Magazine).
Further sessions and details of all guest speakers will be announced in the coming weeks.
The full ILMC agenda can be viewed here while the Futures Forum website is here.
ILMC takes place at the Royal Garden Hotel in London from March 3 – 6.