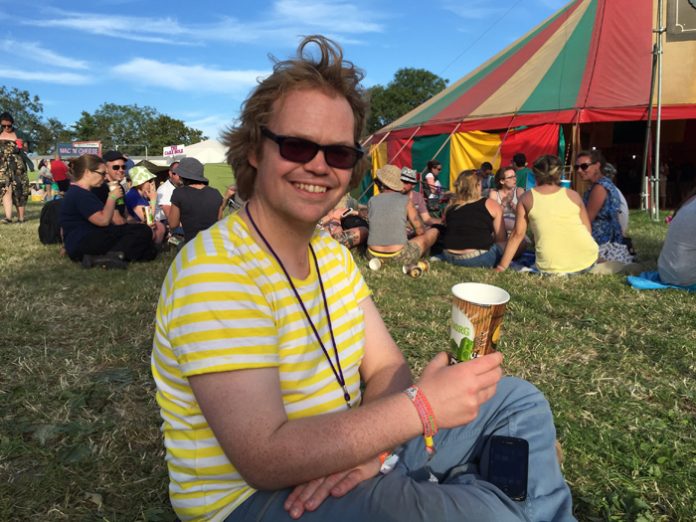 Paul Hawkins is the Festival Project Manager for Attitude is Everything, a charity that works with audiences, artists and the live events industry to improve access to live music for deaf and disabled customers.
In previous articles for Festival Insights, I have looked at how to improve your access for deaf and disabled customers. Attitude is Everything started in 2000 and, as we approach our 20th anniversary, we can see a real difference in terms of accessible facilities at festivals.
When we started, facilities such as viewing platforms, accessible campsites and Personal Assistant tickets were the exception rather than the norm, but these are now a fixture at almost every UK festival and the few events that do not provide them now seem outdated, antiquated and out of touch with their customers. There is always more that can be done but there is a lot for the festival industry to celebrate in the progress that has been made.
But, at the same time, customers are only part of the picture. One area where there has not been as much progress as we would like is in the representation of disabled artists within music festival programming. Increasingly festivals are becoming aware that, in terms of gender and ethnicity, their line-ups are not as diverse as the general population. Partly inspired by adverse publicity at other events, high-profile festivals such as Glastonbury and Primavera Sound have begun to consciously make efforts to redress this in the way they programme their line-ups. But a question that is asked far less often is why, given that 19% of the working age UK population could be considered disabled under the Equality Act, do so many festivals not knowingly programme any disabled artists at all?
Attitude is Everything are taking steps to help address this. In 2019 we launched our Next Stage Project, to promote access to the music industry for deaf and disabled artists, by surveying a snapshot of 96 UK artists with access requirements who currently performing or seeking to perform.
In the survey we found:
1 in 2 respondents encountered barriers at the majority of gigs they played
70% had withheld details of their impairment or health condition out of fear that this would cause a negative relationship with a venue or promoter.
59% of those who did reveal details of their impairment had their requirements met.
2 in 3 had compromised their health in order to play a gig
Does it matter where disabled artists are playing at my festival?
Ultimately you need to decide for yourself how you feel about the answer to this question. Ninety six percent of the artists we surveyed thought things would get better if artists with access requirements were more visible and had a platform to communicate with people about their experiences.
As with any form of culture, music simultaneously shapes, reflects and has the potential to transform the society in which it is received. Art has the potential to create possibility but that possibility only exists for people who see themselves represented within songs, within stories, on the screen and on the stage. And, if disabled people are not represented, that automatically creates the idea that disabled people are excluded the possibilities of transformation that art can offer.
And certainly, at the moment, there is a sense that disabled artists are excluded from the mainstream of music. Although 28 grassroots venues are signed up to our grassroots Charter of Best Practice, a lot of entry level gigs in the music industry take place in inaccessible venues. This not only restricts disabled artists to play their first gigs but also to meet promoters and musicians and participate in their grassroots scene. As networking events are inaccessible too, this leads to disabled artists being virtually invisible within their local music scenes and, as a result, many people not even realising disabled artists are out there making music at all.
Far too often disabled musicians instead become labelled as niche concerns, ghettoised in gigs where they only perform with disabled artists. Yet in the US, acts such as Gaelyn Lee and Wheelchair Sports Camp and in the UK, acts such as Holy Moly and the Crackers and long time friends of Attitude is Everything the Mystery Jets disprove the notion that disabled artists cannot connect with wider audiences, and that's before you even get onto the legacy of the late, great Ian Dury.
Change is possible and music festivals are in a fantastic position to help achieve that.
What can you do to make your event more accessible to disabled artists?
Find out more about the requirements of the artists who are playing your event
If 1 in 6 working age adults have access requirements, and 70% of disabled artists withhold details of their impairments from promoters due to a fear of negative consequences, this might mean there are disabled artists playing your events who do not feel comfortable telling you what they need.
Making it a standard part of your practice to ask artists about their access requirements as part of the booking process gives artists an opportunity to explain what they need with the confidence they will be listened to.
Be ready to make adjustments
Asking about access requirements is only useful if you are ready to act on the information you are given. Every artist will be different, but areas you might need to think about include providing accessible toilets, how to make your dressing rooms or stage access accessible on request, the distances artists travel or accessible parking for artists. This is not about putting adjustments in place that will not be used; asking artists in advance means you can identify exactly what you need.
At the same time, many adjustments are not physical. Giving clear information about stage times and arrival processes, briefing your staff effectively and ensuring artists access requirements are passed onto the crew and sound engineers can be just as crucial as physical adjustments.
Publicise your accessibility
If your festival operates any kind of 'call to artists' or 'open submissions' policy, make sure you list your accessibility in the information about that process. Many disabled musicians may be put off applying to play festivals if they do not believe their needs will be met. Making clear that you anticipate and welcome disabled people at your events – both as customers and as performers – gives people confidence to apply.
Actively seek out talent from more diverse backgrounds
It is vital that your festival connects with your audience and that you programme acts that can pull a crowd. But are there slots where you can take risks on newer acts and can you actively seek to use them to find a more diverse range of talent? Never patronise and never programme a disabled artist unless you love their music and think they'd be a great fit for your festival. But, if you look to find some of the disabled talent out there, you are likely to find an untapped resource of fantastic music.