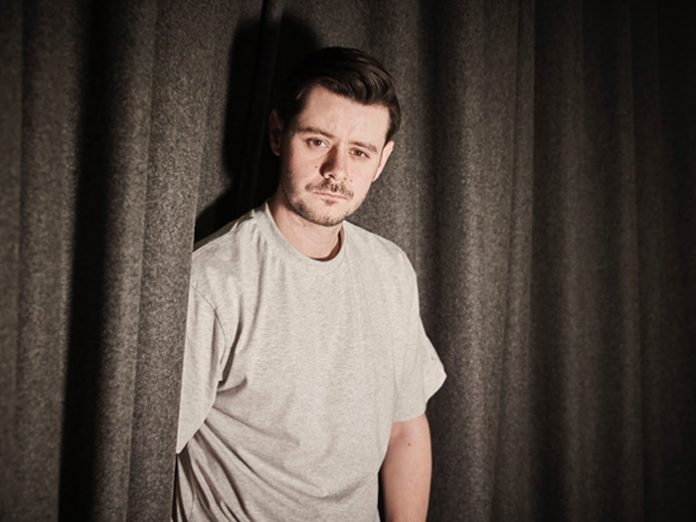 Electronic Sound Summit will return to the Liverpool Waterfront from February 28 – March 1, inviting an array of guest speakers to shed light on the diverse issues facing emerging musicians in 2020.
Insights spoke with Phil Noone – Director of Electronic Sound Summit – about its curatorial process, Liverpool's pre-eminence as a champion of emerging talent, and more.
Festival Insights: Could you please tell us about your professional background and how it led you to create the Electronic Sound Summit?
Phil Noone: I come from a DJ'ing background, which transitioned into producing my own music. After playing in a duo for a few years where I had landed some nice bookings and a few releases on small labels I decided to take my production further by attending the SAE Institute's Audio Production course. It was there where I became immersed into Liverpool's music scene.
The amount of talent coming out of Liverpool has always been high and the city is home to some incredible artists, however I saw a lot of problems with the scene. It could be very cliquey, with a lot of unhealthy competition, so it was hard for me to break through onto the circuit. That's when we had the idea to create an event to get those in dance music to get together and try to unite a fragmented scene. It seemed to do well so we decided to make something of it. From there myself, Kian and former director Dan wanted to create a platform to help the scene flourish and choose collaboration over competition. So we started to do these events under the Liverpool Audio Network.
FI: How does the wider work of Liverpool Audio Network feed into ESS?
PN: We started LAN because we saw the potential of gathering those in the scene and how this can make a positive impact. We then expanded this from a social gathering and started doing masterclasses focusing on Music Production and Music Business. I feel there isn't enough information shared about how the business works for artists so this was also something we wanted to stand for.
We design each event to inspire, educate and connect our audiences with a mix of sessions – from Panels and Masterclasses to hosting Meet-up events for Ableton, Native Instruments and Waves Audio. ESS is an amalgamation of the work we do year round, just on a much bigger scale.
FI: How do you go about curating the programme, and what are the key themes you're exploring this year?
PN: I head up the programming for the Summit so I like to look at what's going on in dance music as I see it, and like to have a mix of both the negative issues we face today and the positive aspects of our culture. This year I am very happy with the topics and issues that will be addressed.
Social Media is one those points we aim to discuss, exploring how much of an impact it can have on an artist's career, how long artists should spend away from the studio to develop their social presence, and how it can be bypassed if an artist no longer wishes to use it.
Drug testing in clubs is now spoken of more than ever and so we want to break this down and show what's being done in the sector to bring it to the forefront. Another session aims to celebrate dance music culture through the lens of inclusivity and diversity. All of this is curated with the pillars of Education, Inspiration and Connectivity in mind. I don't like to see 'How to this and how to that' on programmes; we aim to have genuine outcomes and thought provoking conversations.
FI: Do you think there are any new challenges facing emerging and electronic musicians going into the new decade?
PN: Linking back to the 'Social Media – Friend or Foe?' panel, I think artists have a false sense of connectivity when growing their network online. Sure it helps, but meeting industry figures in a physical space makes that connection genuine and much stronger. Emerging artists also tend to have a lack of industry knowledge. We see a lot of talented producers sitting on some great pieces of music but don't know how to get it in the right place, or even know where those right places are. These are the issues we try to tackle with both LAN and ESS so I am hyper aware of these challenges.
FI: Thanks in part to ESS, Sound City, LIMF, and Threshold – to name a few – Liverpool has become one of the nation's most vibrant and supportive scenes for emerging talent. Why do you think that is?
PN: It's the Scouse Spirit. Liverpool has a long history of standing up for what we believe in. It can be seen in our football, political stance and obviously in our music. It seems to carry a mentality that says "Tell me I can't and I'll prove you wrong". We see this is across the board, with promoters taking risks on bookings that could make or break them; DJs being able to adapt to their surroundings; and producers setting new standards with their work. All of this makes events like ESS and Sound City so unique and full of opportunities for all who attend.
FI: Beyond the conference topics themselves, does ESS offer much in the way of networking between musicians and industry figures? How important do you consider this kind of face-to-face connection to be?
PN: Absolutely. As I've already mentioned, I feel meeting people face-to-face is one of the keys to success in music and so it's a core part of the Summit. Our Mentor Hub will run on the Saturday and Sunday – this is a great opportunity to meet with all walks of the industry from Music Lawyers and Entertainment Accountants to Managers and A&Rs to pick their brain and build relationships for the future. This is always a popular part of the event so we have worked on this to ensure we create the perfect environment for networking. We also have a bar onsite, and this seems to be a hot-spot to meet new and old faces in dance music.
FI: Is there anything else we should know about the Electronic Sound Summit?
PN: For this year we moved the Summit to Liverpool's Waterfront – a World Heritage site that's home to some very iconic buildings. Along with our programme and Mentor Hub we like to create a sense of belonging. Music is about bringing people together so that is something we like to build up around the core elements of ESS. Our night parties – which are happening over that weekend – are also shaping up nicely. All in all it will be a very busy yet very special weekend for Liverpool and dance music as a whole.
For further info on Electronic Sound Summit and tickets, click here.