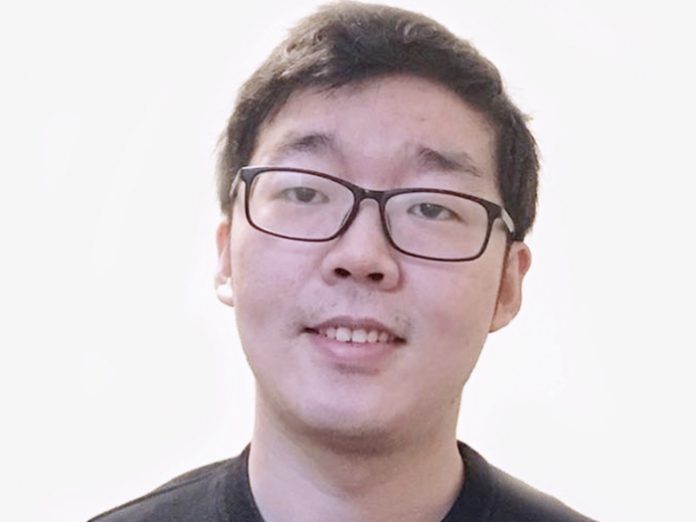 Launched in 2017, CrowdCore is an all-in-one event management platform made for organisers, promoters and venues, helping them to build their brand, sell tickets online, and provide a seamless digital experience.
Insights spoke with Alex Li, founder and CEO of CrowdCore, about its various services and current technological trends occurring within the industry.
Festival Insights: Tell us about your professional background and how it led to becoming the CEO of CrowdCore.
Alex Li: I have a background in computer science and I'm obsessed with building exciting new technologies. I am a serial entrepreneur and have launched several startups, ultimately selling two of them. At my previous companies, I hosted plenty of events and realised quickly that events are these rare opportunities to bring people together, to build communities and to ultimately end the global epidemic of loneliness that plagues the so-called 'connected' world. Though technology can be used as a great catalyst to reach more like-minded people and fans, the real magic happens at the actual in-person events. I realised very quickly that the solutions that were out there didn't do all of the things I needed them to do for a fair price. The market is fragmented and I saw the opportunity to close the gap by increasing value and lowering prices for event planners. 
FI: How does CrowdCore differ from competing white label ticketing services, and how do festivals stand to benefit from your offering?
AL: CrowdCore is more than a white-label ticketing solution. It's an end-to-end event management platform that helps event planners with marketing, sales, customised seat-mapping, customer management, affiliate management and more. We also have a new app coming out in the next few months that we are extremely excited about. The first version of the app will allow festival attendees to connect to the festival community, which consists of people who have bought tickets to the event, wherein they can get real-time updates from the organisers, access maps, show schedules, and share their own updates.
Festivals can benefit from our technology in several ways: they can create their own event website, using our seamless creative tools to customise the brand. This site can then be used as a content marketing tool to educate and engage fans and as a store-front to sell tickets. Festivals can also use the built-in e-commerce functionality to easily up-sell merchandise right at the checkout page in order to increase overall revenue.
FI: Based on recent statistics collected by pwc.com, the live music sector will surpass a value of $25 billion by 2023. For how long, and through what strategies, do you think the industry can maintain this kind of growth?
AL: The online ticketing industry is just getting started and we can expect to see that rapid growth continue for years. Disruptive technologies are going to play a major role in this, not to mention the arrival of faster internet connections like 5G networks. In the past, we've seen just a handful of players in the ticketing field, but that is rapidly changing as technology is allowing for new companies to come up and serve in ways that other ticketing vendors can't, due to their slow adoption to consumer behaviours. One surprising fact that we've come across is that the biggest players only make up for 8% of online ticket sales, meaning that 92% of the market is up for grabs. There is so much opportunity in the market, which is why we don't anticipate a slowdown anytime soon. 
FI: Have you observed any current touring trends within the industry that you feel are being under-reported?
AL: The biggest touring trends we've observed have to do with fan engagement and leveraging social media as a way to build a dedicated community. Performers, festivals and other live events are turning to live-streaming, live podcasts, and live social updates to get fans engaged in order to create a more integrative experience. Once you see the way a show went down in one city, you're more likely to go to connect with your 'tribe' and see the show in real life. 
FI: Similarly, are there any currently under-utilised emerging technologies that you can see becoming ubiquitous in 2020 and beyond?
AL: 5G is the big one – just take what we have right now in terms of internet speed and multiply it by 1,000. This is going to help planners feel like they have more control, as well as create a glitch-free experience for attendees. Moreover, 5G will give rise to a new kind of experience for live events which will only happen online. For example, instead of going to the concert, you can still buy tickets, get your friends together and throw a party at your house or whatever venue because the connection will be that fast, that you will feel like you're at the event without actually being there. 5G has not been rolled out worldwide yet, but many countries aim to have it in place by 2020. Applied in the context of live events, 5G technology will lower the cost of data globally, prompting more video sharing and video streaming from attendees worldwide.
FI: Is there anything else we should know about CrowdCore?
AL: CrowdCore is focused on the global market and we believe in unity through events. We're all about connecting people with their tribes while giving event promoters the best technology to make it happen. We are just getting started and we can't wait to help organise impactful and uplifting events worldwide.