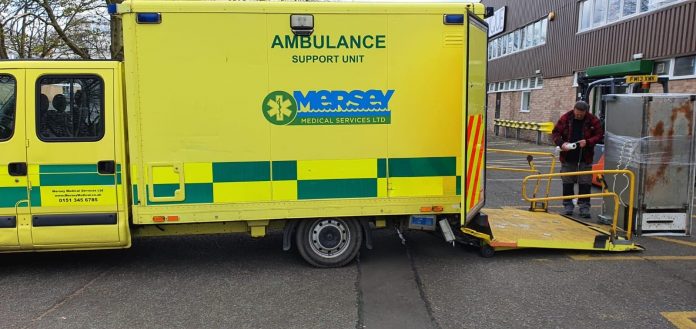 The Covid19 virus had a devastating impact on the events industry and its suppliers in the North-West. Many companies have had to postpone or cancel their events and the industry has come to a halt leaving thousands of suppliers, service providers and freelancers out of work.
A network of event organisers and suppliers large and small in North-West has been created to pool their resources and work together to assist with requests from the NHS, local government, charities and any other organisations that need support right now to help with any efforts to support the community in the fight against the virus. The group includes suppliers that have access to generators, furniture, comms equipment, tents and marquees, outdoor and indoor audio equipment, outdoor and indoor lighting, vehicles, staging equipment, medical and ambulances, heating equipment, venue dressing and many other items. The group can also provide services including security, medical, av engineers, traffic management, project management, networks of freelancers, transportation and volunteer management as well as many other services.
Since launching 13 days ago our team has begun or completed work on 20+ projects to support commendable operations from a grassroots level – to the NHS and Greater Manchester Combined Authority – with over 70 companies signing up to the initiative, including:
Aero Fire & Rescue, Beyond 90, Blitz Fireworks, Buddha Group, Cityco, Creative Chambers, Cynergy Security, DECORDIA, Dzine Furniture, Engine No.4, Entertee Hire Services, Events Design Company, Extinguisher Hire, F M Event Services, FGH Security, Falcon Power Generation, From the Fields, GoTo Live , Green Events Company, Illumin8 Lights, Impressed laundry, Indigo Technology Services, Inflatable Pub Company , John Mayoh Events, LFX Events, Louder louder, MD Professional Event Services, Manchester International Festival, Mersey Medical Ltd, Mustard Media and Marketing Limited, Niche Event Hire, Off to Work, Onasas, Osb-Events, Outgoing, P&H Medic, Pioneer Venue Solutions, Press Red Rentals, Project Power, Proud Events, RED DAM, Group CCTV, Red Rose Fire Solutions, Reflex Medical, Roadphone NRB, Stretch Tent Hire, The Events Structure, The ExcluSec Group, The Stage Bus, The Warehouse Project, Trinity Medical Services, Tube UK Limited, Visair, WRG Live.
Here are just a few examples of the great work Events 4 COVID19 has done:
19 beds, 27x pillows, duvets and linen were donated and delivered to a women-only refuge project by the Greater Manchester Combined Authority. The beds were donated by Bunkabin and the bedding from IQ Student Accommodation and transport by ExcluSec Group.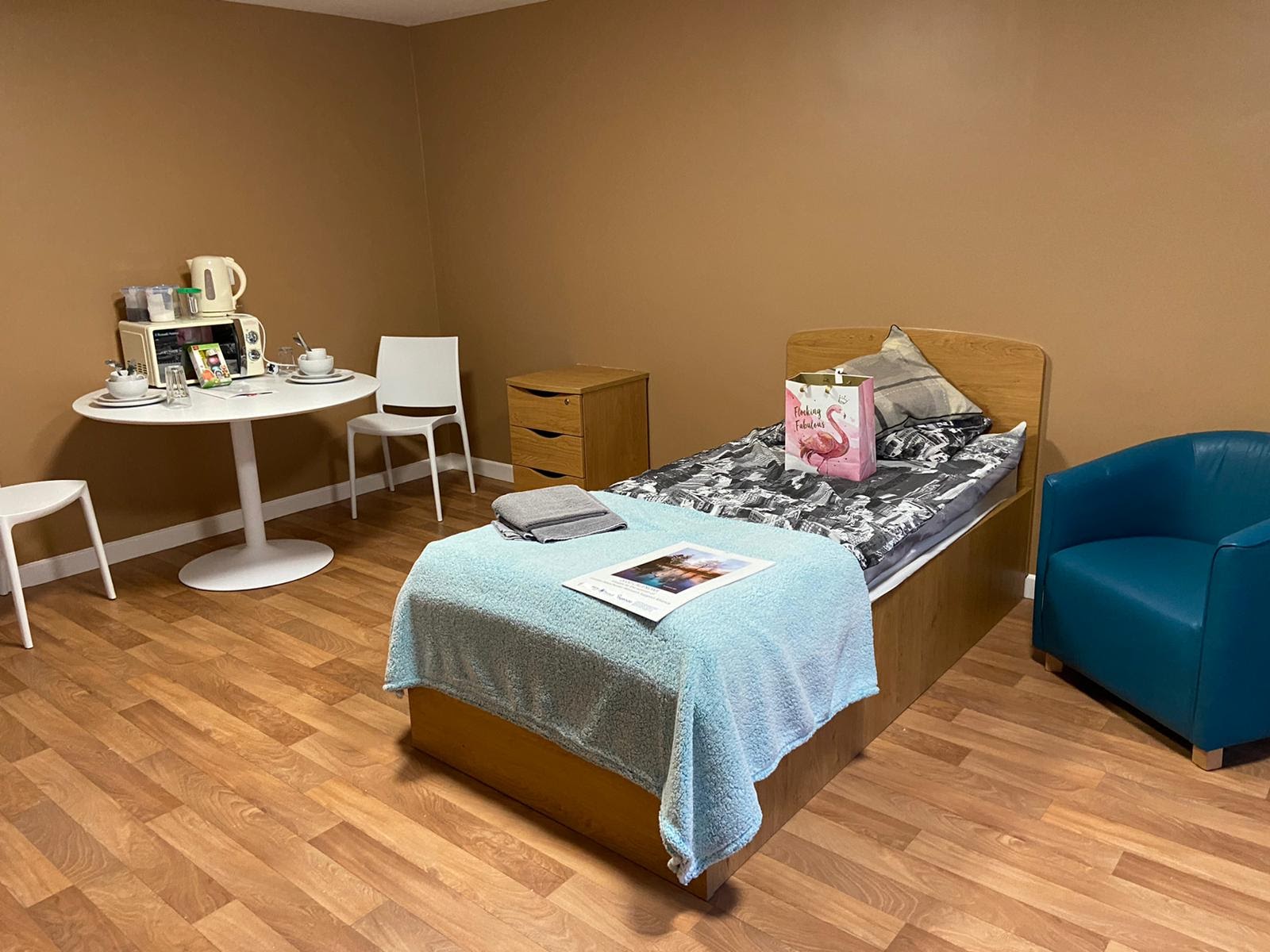 5 large commercial chest freezers and 60 trays were sourced and delivered for the Food Emergency Response initiative, organised by Mary Ellen and other chefs across Manchester. The chefs are preparing and delivering food to NHS workers and vulnerable people across the city. One of the freezers is now also being shared with Reach Out to The Community.
The freezers were provided by the Green Events Company and supported by Isabel Mourato, Fairshare and Mersey Medical Services Ltd
A huge team effort helped us deliver a number of key video messages for the Manchester Council and Police's joint #StayathomeGM campaign across Easter weekend. Mersey Medical Services, We are Indigo, Louder?Louder, CityCo and Mustard Media sourced videos from Peter Hook, Graeme Park, Rick Astley, Divina Da Campo and David Tag (Hollyoaks) whilst also working with local music heroes Rich Reason and Sophie Bee who asked 250 local Djs and micro-influencers to post stay at home messages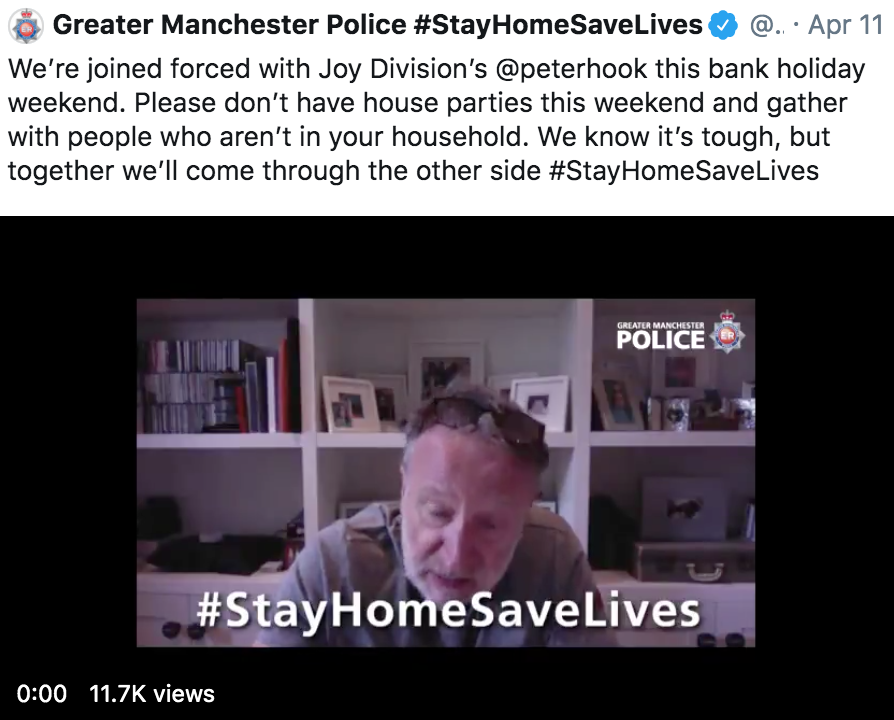 A request from Tameside Metropolitan Borough Council resulted in an outdoor shower unit being sourced, delivered and installed for vulnerable people whose existing indoor facilities have been closed due to the virus outbreak. This was achieved with the help of Blue Loos,  Exclusec Security and Proud Events
Plants, furniture and a hamper of bodycare and mindfulness goodies were delivered to NHS Stockport Stepping Hill Hospital to set up their staff sanctuary. The sanctuary is now a comfortable place for the hospital's amazing staff to relax, unwind and take a breather before, during and after their shifts. This was a collective effort between Buddha Group, Mersey Medical Services Ltd, DECORDIA and Beaumont Organic
Two large insulated carriers were delivered to F.C. United of Manchester to support emergency food response operation which requires the transportation of fresh food from their hub to vulnerable people at home. A kind donation from Manchester International Festival
EVENTS 4 COVID 19
Events 4 Covid 19 was initiated on 03.04.20 by Nelson Beaumont-Laurencia of CityCo and Robert Masterson of Mustard Media after being inspired by Portuguese industry colleagues who they have now established an alliance with.
Organisations can submit requests for resources  here
Event suppliers can submit a request to join the network  here