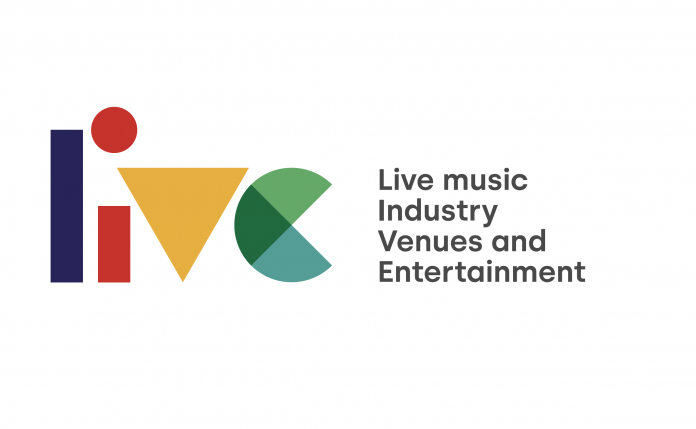 LIVE calls on Government to keep its promise on insurance
LIVE is calling on the UK Government to keep the promise it has made on delivering a COVID insurance scheme, and ensure live music is able to bounce back to its former glory.
Due to the pandemic, 56% of major music events were forced to cancel for a second year running because the risk of running an uninsured event in the face of changing COVID restrictions is too high.
Too much uncertainty remains for most event organisers to go through with their plans for summer, with high-profile cancellations including Womad, Glastonbury and Belladrum Festival.
The Government has said on numerous occasions that it would address the market failure in COVID cancellation insurance once the country moved to Step 4. As a result of this inaction, there is a risk that the UK's £4.6 billion live music industry will fall behind its European competitors.
To prevent irreversible damage, the whole live music sector is calling for an insurance scheme immediately to provide the security and stability needed for serious investments to be made.
Greg Parmley, CEO of LIVE said:
"The lifting of restrictions today is bittersweet for the live music sector who are currently putting on events in the face of huge financial losses and even bankruptcy, without insurance.
"The Government has repeatedly promised it would step in and the UK is now one of just a handful of countries across Europe not to act. If it wants to avoid a summer of silence, they need to fill the gap in the market and provide the insurance to make these events financially viable – and fast."
Paul Reed, CEO of the Association of Independent Festivals (AIF) said:
"Insurance remains the key obstacle to being able to plan with confidence and festival organisers are now hugely exposed, with their entire businesses on the line and the average cost of staging a festival exceeding £6m.
"The sector has provided every shred of data and evidence Government has requested to support the case for insurance, and the Secretary of State has repeatedly and publicly committed to act at Step 4 of the roadmap. Over half of UK festivals are now cancelled because of this, there is still no commercial solution, and it requires urgent intervention".
Tim Thornhill, Director at Tysers insurance specialists said:
"Right now, the commercial insurance market does not have an incentive to indemnify events anywhere near the levels that are required, as the terms would be too restrictive and too expensive for a viable solution for promoters.
"With the economic impact of the events industry, the government does have an incentive; it could put in place a framework to facilitate a phased return for the insurance market otherwise risking the potential demise of such culturally significant sectors."
Oliver Dowden, Secretary of State for Digital, Culture, Media and Sport has spoken about the Government's promises on insurance on numerous occasions:
Rt Hon Oliver Dowden MP, DCMS Select Committee oral evidence session, 13 May 2021 said:
"If events still cannot go ahead because of a lack of insurance and a failure of the commercial insurance market, we stand ready to look at using Government intervention in the same way we did with the film industry."
Rt Hon Oliver Dowden MP, DCMS Questions, 1 July 2021 said:
"I very much understand the industry's desire for insurance, and I have engaged with it. I have said all along that, as with film and TV insurance, the first step is to get all the other restrictions removed.
"We are making very good progress towards doing that on the 19th. At that point, if there is a market failure, namely that the commercial insurance providers cannot insure for that, we will look at whether we can extend insurance with some sort of Government-backed scheme. We are engaging extensively with the Treasury and other Government Departments to see what that might look like."