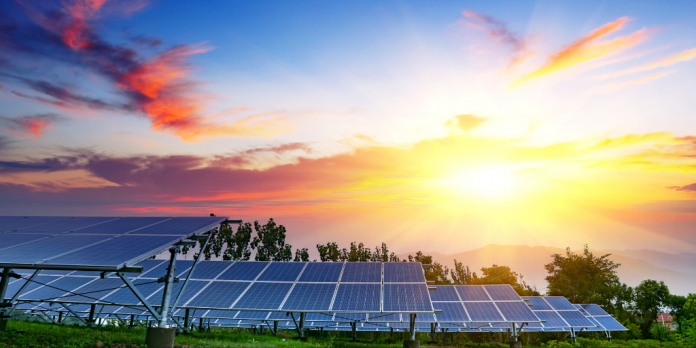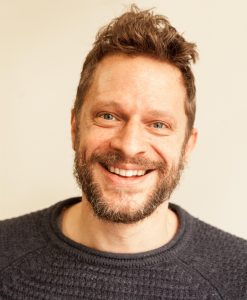 Q&A with industry Sustainability expert Chris Johnson
Chris Johnson serves as the co-founder, Operations Director and Sustainability Lead for award-winning festival Shambala as well as the co-founder of Powerful Thinking, the UK's event industry Think-Do Tank on Sustainable Energy and the Chair of the Vision:2025 committee behind the UK's leading Outdoor Event Industry Environmental knowledge hub. Chris is a passionate change-maker in the festival, events and music industry, with twenty years' experience working in the UK and Europe to overcome the climate crisis.
Has the current COVID-19 crisis put the conversation about climate crisis on hold? Has it been difficult to position the climate crisis in the current news agenda?
Yes, and no. Most environmental organisations and commentators stepped back from engaging on climate issues since the beginning of the Covid-19 crisis, on the basis that it would not be respectful against the backdrop of the pandemic. Aside from news stories such as travel emissions reducing and air quality improving, or wildlife venturing into our quieter urban areas (dolphins in Venice etc.) the climate was off the agenda. You may have noticed in the past month some commentators starting to talk about how Covid is a 'wake-up call' and that this unprecedented moment of disruption is a perfect opportunity to rethink life and our economies.
On 17th April, a widely reported YouGov survey commissioned by the RSA stated that only 9% of Briton's 'wanted to go back to how it was before Covid 19', with 51% saying they have 'noticed cleaner air', and 27% 'noticed more wildlife' since the lockdown began. This perhaps shows a growing public awareness or appreciation of pollution and nature, albeit not whether they consider the climate crisis more or less important than before. During April, the environment has started taking centre stage in the mainstream discourse again with the idea of a 'green recovery' gaining a strong global voice and the EU, United Nations, International Energy Agency and others stating that they are committed to this approach.
As an aside, the Netherlands have gone as far as basing national economic policy on achieving a fully circular economy by 2050, with 20 European festivals are engaged in a three-year Dutch government-funded project to explore how the events industry can adopt the principles, demonstrating the maturity of these conversations in the European events industry.
Pre-covid in the UK music industry, the climate conversation was really gathering pace, with bands such as Massive Attack, Cold Play and The 1975 leading the charge, Music Declares Emergency launching their Climate Emergency campaign and the publication of the updated Show Must Go On Report, and the new Vision 2025 online sustainability knowledge hub. I very much hope this momentum isn't lost, and whilst I am confident that commitment isn't waning, it will be interesting to see how the conversation about environment takes shape after a decimated festival season, with so much focus on businesses and artists financially surviving.
It feels appropriate that we now restart the climate conversation, and now I believe there is a greater appetite than ever amongst those who are not still firefighting the current challenges.
What would you suggest festival organisers think about sustainability during a summer of no events?
Many event organisers right now are focussed on surviving financially and managing cancellations. I have spent 20 years building an event, so I'm also in that place of negotiating these unprecedented challenges. However, many in the industry are also furloughed, out of work, or their events have been cancelled and they suddenly have time and space to think in a way that never presents itself in the normal cycle, when the seasons roll in one after another.
I hope event organisers take this 'once in a lifetime opportunity' to consider seriously how they can best manage their businesses and events in a way that meets the challenge of climate crisis.
Covid will seem far less significant in history if we allow climate and ecological breakdown. I believe we all need to put robust and long-term sustainability plans at the heart of our strategy going forward. If we can make this normal, the benefits will be huge for everyone.
What does this look like? It's an overarching aim to reduce events' impacts by at least 50% by 2025 (and toward net-zero by 2030), reducing travel emissions and off-setting unavoidable, reducing fossil-fuel consumption for onsite energy, zero waste, and sustainable sourcing of everything we consume.
Those that know me will expect this next sentence: "We must must-must-must measure our impacts, measure everything!" It doesn't have to be time consuming or difficult, it can be done simply, but it has to be hard-wired into the way we do things. All parts of an organisation and all contractors need to become part of an assumed culture and shared framework of reporting impacts to create a clear picture. From there, it's possible to measure progress, judge the results of specific changes and make good decisions. We need to apply the same emphasis on sustainability as risk assessment and financial management.
Do you worry that after a difficult economic year, events will not be focused on their carbon impact when they return? Will they be running tight ships where budget is the only consideration?
Yes, I worry that sustainability can and has slipped off the agenda in tough times in the past, but I'm also hopeful that this is now a conversation and issue that has momentum and is being recognised as being fundamental to the future. I hope that we do have a national 'green recovery' and that there is structural and economic support that encourages the industry toward sustainable practices. Is this likely with the current Government? I'm going to be dogged and remain hopeful…
Regardless of the wider landscape, putting sustainability at the heart of an event strategy, and approaching it holistically rather than as after-thoughts or bolts-ons, can deliver efficiencies and financial savings. This isn't wishful thinking, it's my and many other's real-world experiences. The classic case is energy, which is typically a festivals largest on-site carbon impact, where typically, an event can reduce fuel bills by 40% or more by planning better.
With events cancelled this season, festival management teams are facing the longest planning period many of us have ever had for next season. We can make this an opportunity to tap into the many free to access resources available, with time to have conversations with sustainability experts, plan and implement changes to return with more sustainable festivals.