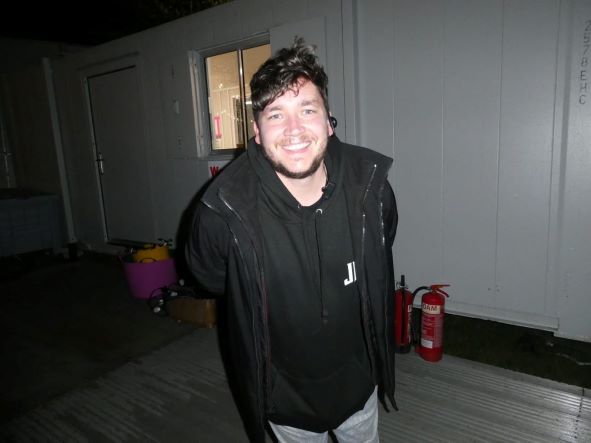 It's 10am when Jorge Meehan pops into our Zoom chat and he's still got his coat on; he's been in the office for a while but there's a heating issue and the plumber is on his way. After the past few years, this mild annoyance isn't really going to faze him.
We're talking online to discover more about JBM Music, the company formed in 2018 by Victoria Warehouse colleagues Meehan and Brian Murphy. It's a classic tale of complimentary skillsets, shared tastes, the desire for natural progression and a realisation that they should get together and, well, do something.
Naturally, that something involved taking risks, nothing unusual there from a promoter perspective, initially described in our chat by Meehan as "glorified gambling, but a bit more calculated". It's made clear that the pair knew what they wanted to achieve and deliver but a relentless programme of successful delivery and reinvestment has seen promoted shows around Manchester morph into an organisation delivering 17 or 18 festivals and outdoor shows, "but I'll have to check" says Meehan, reflecting on an amazing first year.
We all know what comes next, as Meehan puts it, "2nd year and Covid comes along and it's woah, that was going to be a record-breaking year…it took the wind out of our sails a little bit, stopped the momentum". Not daunted, Meehan reflects that "Covid gave us the chance to go away and really tighten it up and choose which way they wanted to go", perhaps a timely pause.
Notwithstanding the opportunity to regroup, 2022 is going to be "absolutely crazy, the team's gone from me and Brian in a tiny office to *scans room* 10 of us in the office, real grown-up stuff now". Yet still, it's stressed that they are an all or nothing pairing, putting in rather than taking out, an opportunity taken being the reward. The precise number of products and full-time employees might momentarily escape Meehan's recollection, but he has no issue recalling that "all of the festivals we book and work with will either stem back to what either I love or what Brian loves", citing the 7 months of work putting together a line up for a Reggae festival, the likes of which has never been seen.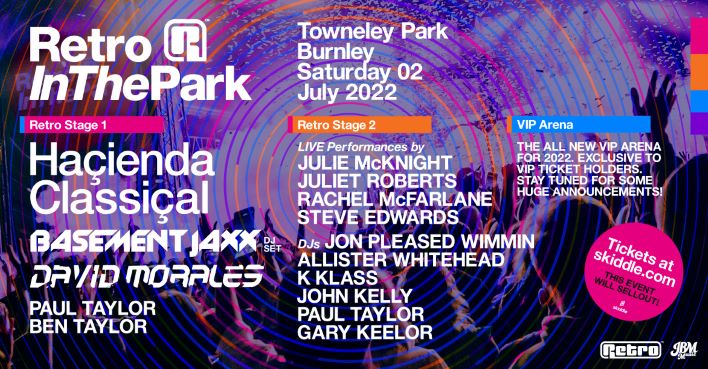 The conversation moves from the booking and marketing to all the other skills that are needed to make a festival. "We met some really good people along the way who've really helped us, sites are something we gone off and got ourselves, weeks of trawling through Google Maps, as mad as it sounds, trying to find decently located sites." There's certainly a division of tasks between the two founders, with booking and site acquisition Meehan's area and operational direction in Murphy's hands, building teams as the organisation grows.
Then there's the learning curve that seems to get steeper the faster you grow. A wry smile and "we could be here for months" is the response to the question of lessons learned. We settled on 'take risks' as the headline lesson. Expensive lessons have been learned but the pair obviously see the value.
With such a new brand, customer loyalty was a currency that kept many festivals alive, with such a new brand, we wondered how JBM handled postponement over cancellation. From 2, sold out, 2500 cap events at Manchester's Albert Halls, closely followed by a lockdown, marketing moves were brought to the fore with the rapidly developing industry standard pleas to ticket holders to hang on. This and a rapid pivot to socially distanced shows 'so we could eat' saw the development of Social Avenue, which became arguably one of the country's most successful series of socially distanced events, stemming from the Meehan and Murphy decision to, well, do something, within the limitations of what was deemed safe. Speaking with a deserved sense of pride, Meehan recalls putting on top acts in a car park in Trafford, Manchester which, in cold hard cash terms, required huge outlay for very little return but, as Meehan continues "it allowed us to keep our core team in work, we've got a peripheral team of crew, event managers, freelancers, artworkers, videographers, health and safety, bar staff, security; in the end we had 80 people a week in regular work." This had a knock-on effect with agencies, as he continues it "kept us on the radar for a lot of people, a lot of agents who I kept in touch with, seeing JBM doing these shows when nothing else was happening, I think that really grew us."
It seems then that loyalty is required from many directions; with no real opportunity to build customer loyalty, JBM had built loyalty from artists, agents, and suppliers through their efforts during Covid restrictions, and, as Meehan put it "constant battles with the Council, the police trying to shut us down every single day". It seemingly typical JBM style, an all or nothing, put up or shut up approach was taken, offering legal challenges to protect their significant investment resulted in the police backing off, not wanting to test their interpretation of the law.
One of the disadvantages of creating Social Avenue was missing out on the first round of Culture Recovery Fund, "it was funny because we've got a load of friends in the industry who were asking' how come you didn't go in for the grant' and we didn't even know about it, why didn't you say anything? So, we ended up going in the second round, being successful and that's what actually cash flowed the second round of Social Avenue, without that we'd have found it very tough, or we'd have had to look at other loans and lending options". It's clear that the motivation behind the grant application was more about creating work than banking cashflow. "I did the final activity report over Christmas, and I was chatting to the guys saying that we should actually be proud with what we've done there because of the amount of people we took from not doing anything to six weeks of solid work."
Summer 2021 saw sales and artist bookings carried over from the previous year, even from events that hadn't been officially announced, around 10 festivals were delivered during the compressed season, Meehan recalls "we practically didn't sleep for 2 months, from site to site to site". This brings the conversation to the supply chain issue that everyone was experiencing in 2021 and most are dreading for the coming season. JBM didn't have too many issues finding suppliers who said 'yes we can' but the nightmare of those suppliers being unable to deliver, Meehan citing an example of a staffing agency supplying just 2 out of the 40 promised bar staff. Production companies, however, proved less of a problem, we ventured to suggest that the efforts put into providing work through Social Avenue may have had something to do with that.
Having established that JBM are not a company that likes to sit still, their solution to potential staffing and supply issues in 2022 is outlined. "This year we're building our own recruitment agency, we're building our own event delivery agency for festival supplies and ops…we've kind of learned how not to do things". The inspiration came from adversity, with a staffing crisis at an event in Hastings averted with a local partner with contacts in the nightclub industry rapidly deploying bar staff, a model that was followed in other regions and will now become part of the portfolio. The delivery ambition doesn't stop at staff though, "we want to get to a point where, if we've got a 10,000 cap. festival, we want to eventually get to the point where we own all the infrastructure to deliver it". This process has started with the purchase of kit that was a struggle to find in 2021. When pushed further on the point there seems to be less of an appetite for the purchase of stages and technical production kit; supplier relationships there are set to continue.
2022 sees the workforce at least doubled. As far as shows are concerned, Meehan cites an example of one site, Milton Keynes Campbell Park "just one show there last year, now we've got 5 over a two week period, last year we did Milton Keynes Reggae Festival, this year, it's over 2 days, rebranded to Reggaeland, over 50 international artists coming in 20,000 capacity". A policy of 'get it right then expand' has seen similar growth in events in Hastings and Burnley, doubling dates there and adding new sites.
With the audiences generated by Reggae festivals in Hastings, Milton Keynes and Manchester, Meehan has become 'the reggae guy' in the UK, tours will follow. The genre is enjoying a growing fanbase because of the festivals themselves, "We've been operating in Hastings for some time, we knew that there was a Reggae market down there, in 2021 we sold 8000 tickets and that's an example of exposing that area to something that they might not have ever been to"
A herculean effort over many months has seen a line up of Reggae acts that probably hasn't been seen on these shores; "we're bringing in artists that haven't been here for 10 years, 15 years and all of these artists in one place, it doesn't happen in Jamaica even…while these artists are over, massive heritage acts like Julian Marley, Inner Circle, King Yellowman, we need to get them other shows while they're here." With the 3 current (who's betting against more being added) Reggae festivals over the same weekend, artist logistics will be headed up by a new recruit arriving in April.
In an environment where thinking on your feet is the key to success, or at least not failing, we turn the conversation to footwear, something that we'll be asking of more industry folk. In true JBM style, they learned a valuable lesson by making the mistake of working a site in a pair of Converse. As feet began to shred, Meehan recalls "me and Brian just went to Millets or somewhere; 'what's the best pair of black walking boots you've got?' – 'these' – 'sound, we'll have them', just really good walking boots, I've worn wellies, but my feet were getting torn up, now it's just waterproof walking boots, not Converse, 100% not wellie boots'. We'll mark that one down as brand agnostic but black walking boots.
Without a whole day to catalogue past achievements and future plans, there will always be something left out and we almost skip the small matter of JBM's recent acquisition of Manchester bar and venue, Joshua Brooks above which the company is now based. It's just another opportunity taken, another reinvestment and more shows selling well. Meehan offers a view from the window; across the road is FAC 251, a building steeped in Manchester's musical heritage looking over the shoulder of and inspiring its live music future.
For more on the dazzling array of gigs, shows and festivals from JBM, visit https://www.jbmmusic.com/